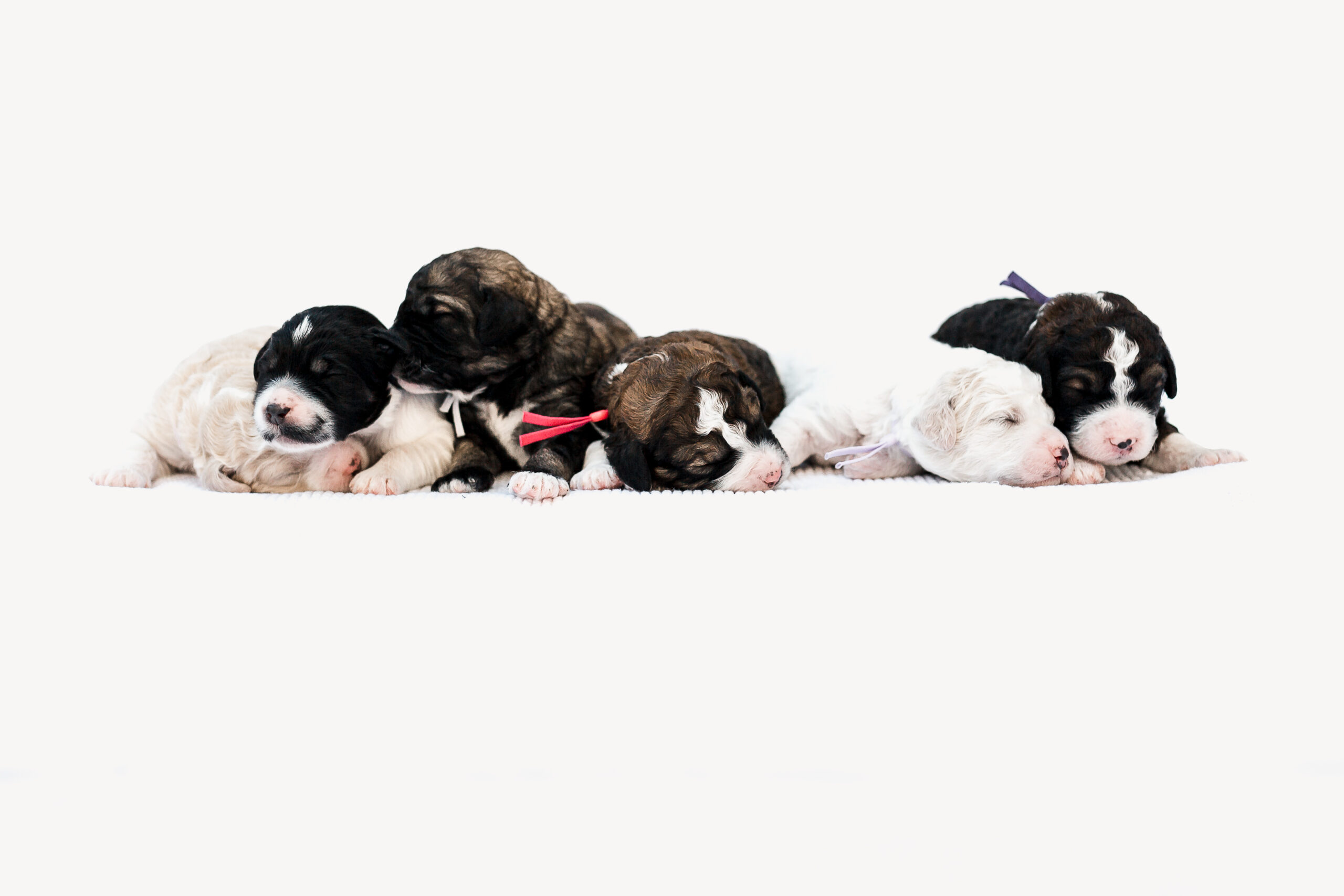 Health. Temperament.
Offering joy and laughter through the power of a dog. Well-rounded and healthy poodle and bernedoodle puppies primed for their future families and service or therapy work.
SoFun dogs follow the BAB methodologies for care, curriculum, and puppy temperament evaluations to help families and puppies find their best fit!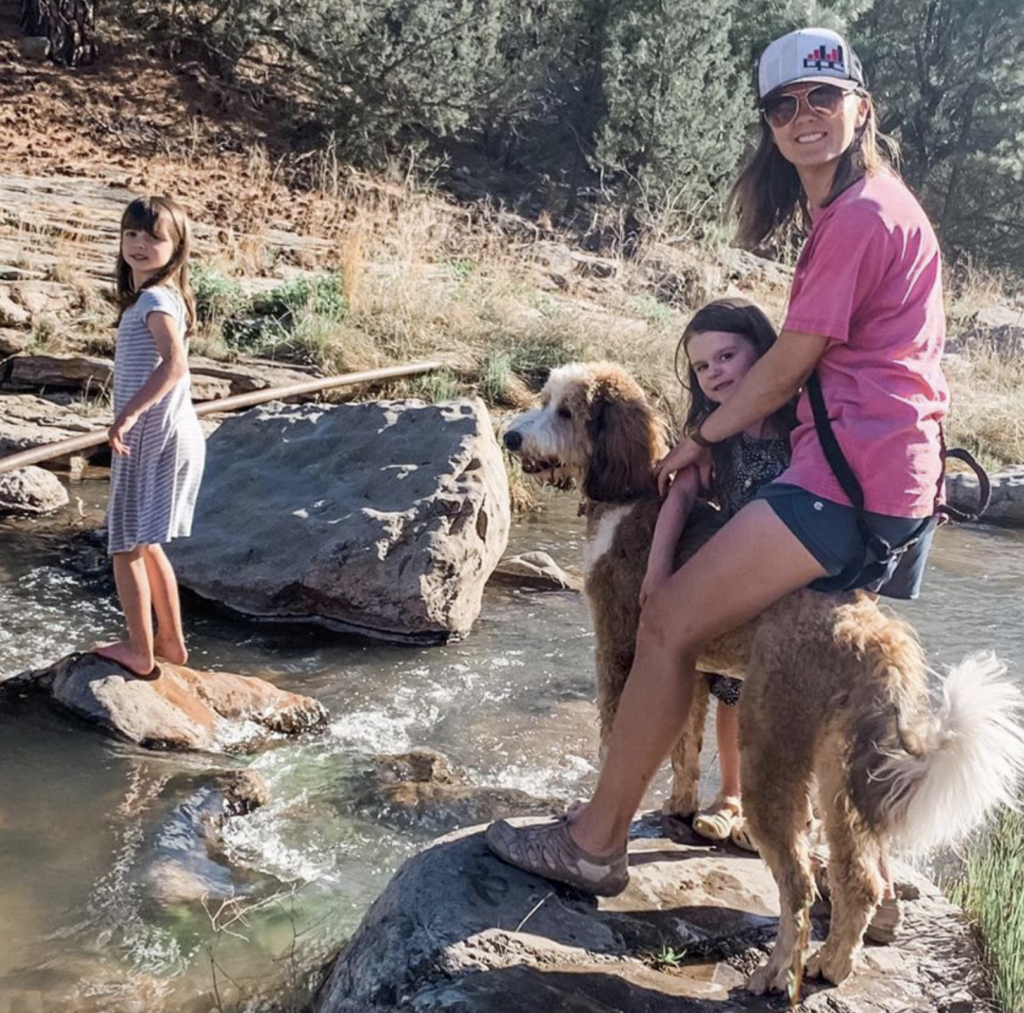 From our family to yours…
We are the Funston family and we are proud of our well-adjusted puppies that are primed for their future families, service, and therapy work. Our small program currently produces moyen-sized poodles.
Kristin does a great job raising beautiful, healthy and vibrant dogs. I honestly fell in love with Teddi Kate and was honored to obtain 1 of her puppies. I believe it to be one of the best decisions I've ever made. I have a beautiful, smart and sweet girl.
Maddie Dotson
April 8, 2023.
SoFun was easily the best decision we've ever made! We were reassured and cared for the whole process. We were able to see details and updates about each sweet pup up until we chose our own. We could not be more grateful for the sweet family breeder, SoFun Doodles, and our sweet almost one year old puppy, Muddy May!!!! I promise you won't have a better experience than with this amazing, informative, helpful, and loving breeder! She helped us pick down to the personality, and we could not be more satisfied with our cuddly, sassy, fun-loving, and adoring Bernedoodle!
Blake Reynolds
April 3, 2023.
Kristin was incredible to work with and made the puppy acquiring experience as fun and seamless as possible. Could not recommend SoFun enough!
Michelle Hill
May 24, 2022.
We love SoFun Doodles and Poodles. From the beginning we were impressed with how well they kept us informed, answered our questions, and provided all information we needed to find our perfect puppy. By the time we brought our girl home, we were in love with the whole litter. If you are looking for a new puppy, you've come to the right place!
Christian Turner
July 19, 2021.
I could never have expected such a great experience with a breeder but it was amazing! She allowed us to come meet the puppies well ahead of time, was always available for any questions, kept us up to date on any news or developments and made the entire process so simple. These pups are in the most loving home and cared for as if they were their own. Our puppy is exactly as we expected after such a detailed personality test and we have been so thrilled woth our new addition. Thank you Kristin, we will be in your debt for many uears to come and my son thanks you for his new best friend!
We had such a wonderful experience with Kristin. Feel incredibly lucky to have found her. Our puppy is smart and eager to please. From day one, he fit into our family. She was responsive, transparent and enjoyable to talk with everyday. Never did I feel like I was bothering her with my many, many questions. She is a wonderful breeder and now friend. Highly recommend SoFun!
I honestly can not say enough about how great of an experience we had with Sofun Doodles & Poodles! From great communication early on with updates and videos/pictures of the litter to an amazing evaluation video showing each puppies personality, to early training and socializing! When we brought our pup home it was literally was 3 days before puppy was potty trained! She is very social and loves every human she see's ( maybe more then they want 🙂 ) All the love, care and hard work that Kristin puts into her litter shows! If you are looking for a confident and well rounded Bernedoodle or poodle, do not hesitate to get in touch with kristin at Sofun Doodles and Poodles!
Jeni Jenne
June 29, 2021.
So thankful to have found SoFun Dogs when we were ready to add a new puppy to our family! Kristin is passionate about her job and her knowledge and enthusiasm about raising berenedoodles shows in our well adjusted, healthy and happy pup. She was so responsive with my many questions and made us feel apart of the process watching the litter grow. By the time we could bring "Patrick" home we were in love with all the pups! The curriculum and evaluation process Kristin uses guided us into picking the right puppy for our family and we could not be happier! Worth every penny!
Charlene Gutierrez
June 28, 2021.
I searched & searched for a Bernedoodle and was a little hesitant to buy online as there have been a lot of scams. When I found SoFunDogs I felt very comfortable. I FaceTimed with Kristin and saw all the puppies, she was very helpful! The process was so easy. There was so much communication and many updates and I loved that! You didn't just buy a puppy and get it in 8 weeks, you felt like you were involved in the whole thing! You got pictures, news & updates, it was awesome. Definitely a nice thing to watch your puppy grow up from another state! She helped me arrange transportation from Tennessee to California and it was very easy, stress free! Would definitely recommend. We love our so fun puppy Johnny! He was so good, the curriculum they have is awesome, he's great with the kids. Thank you Kristin!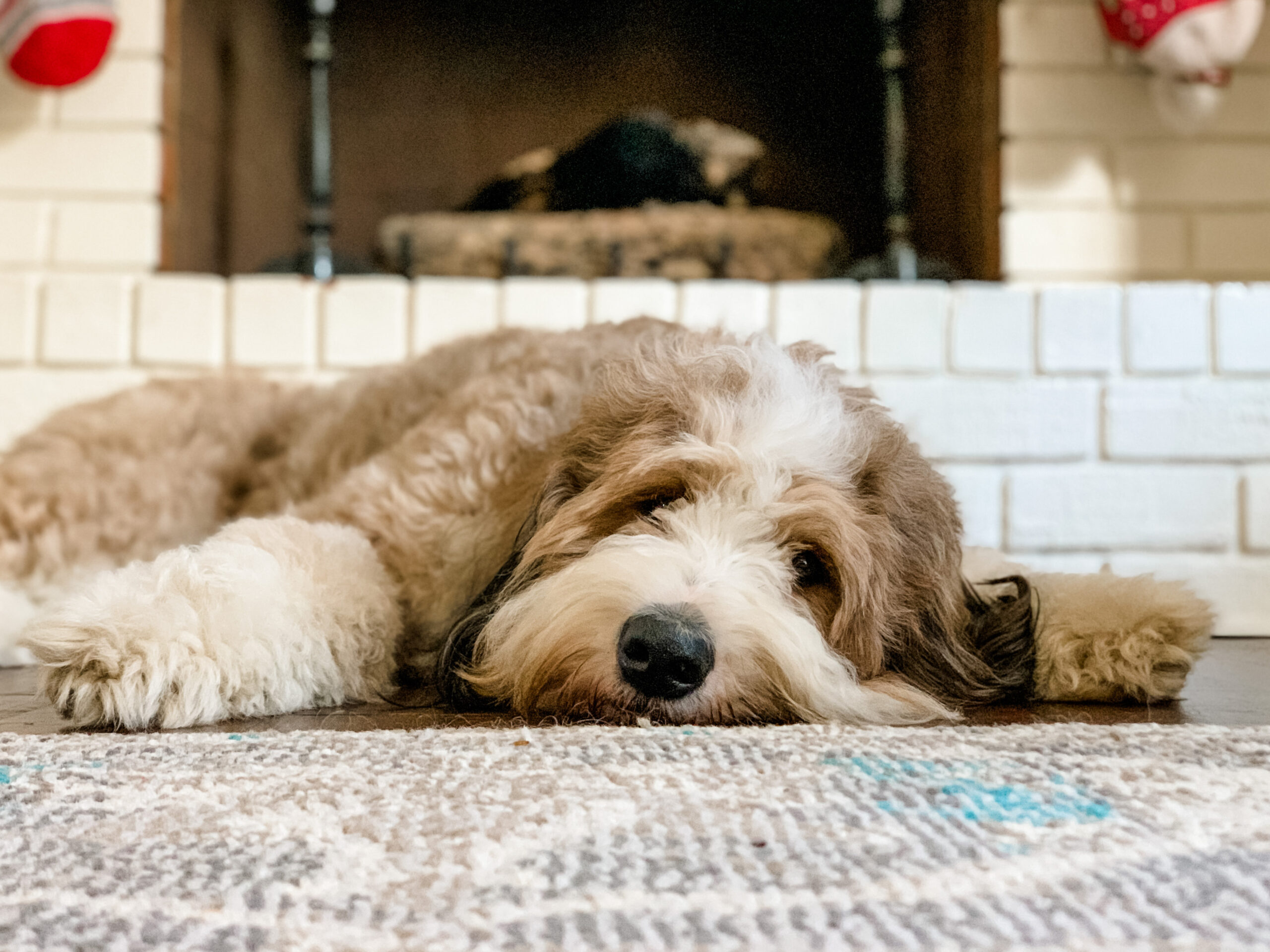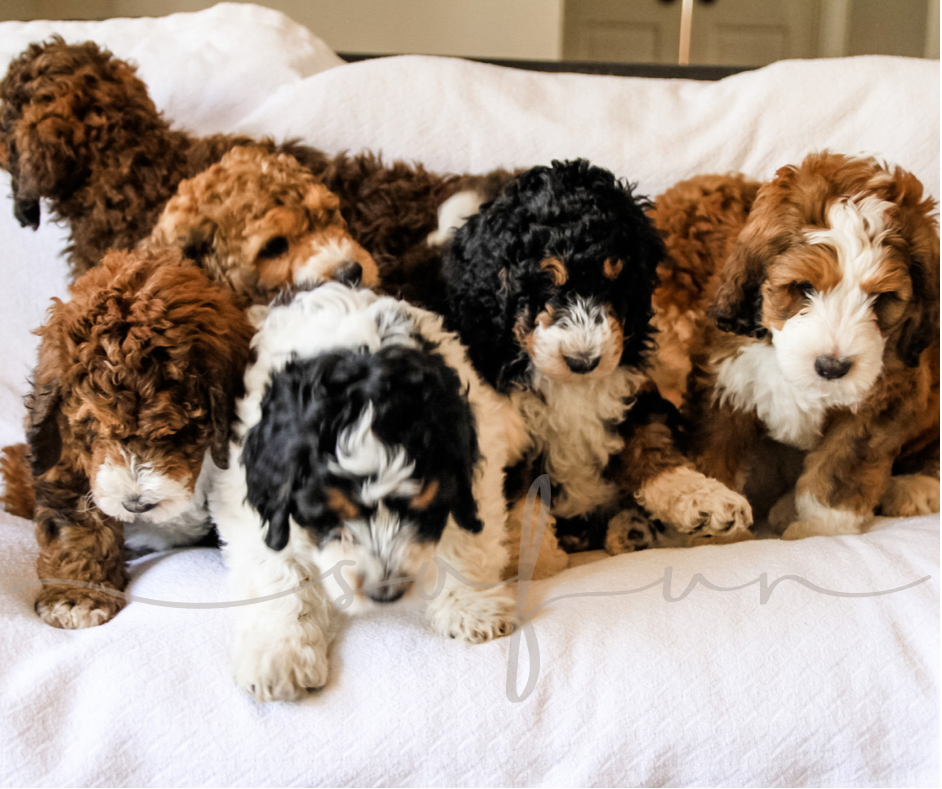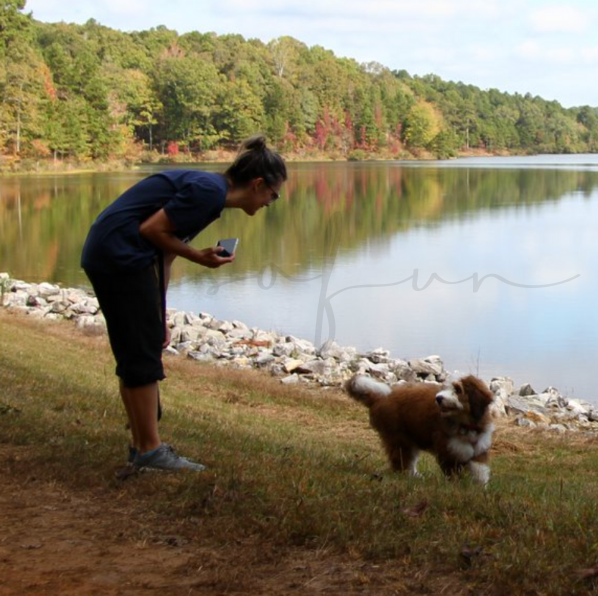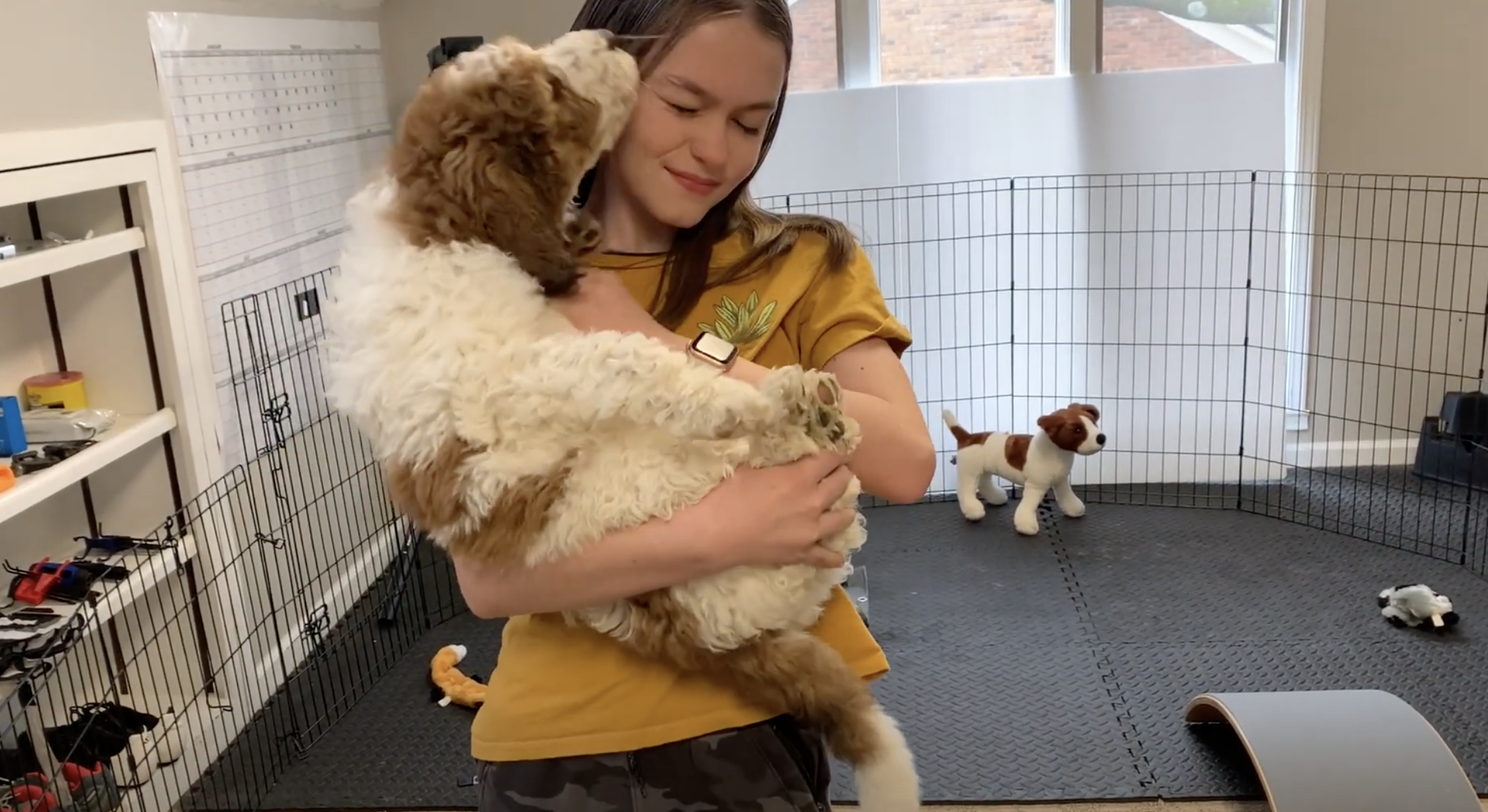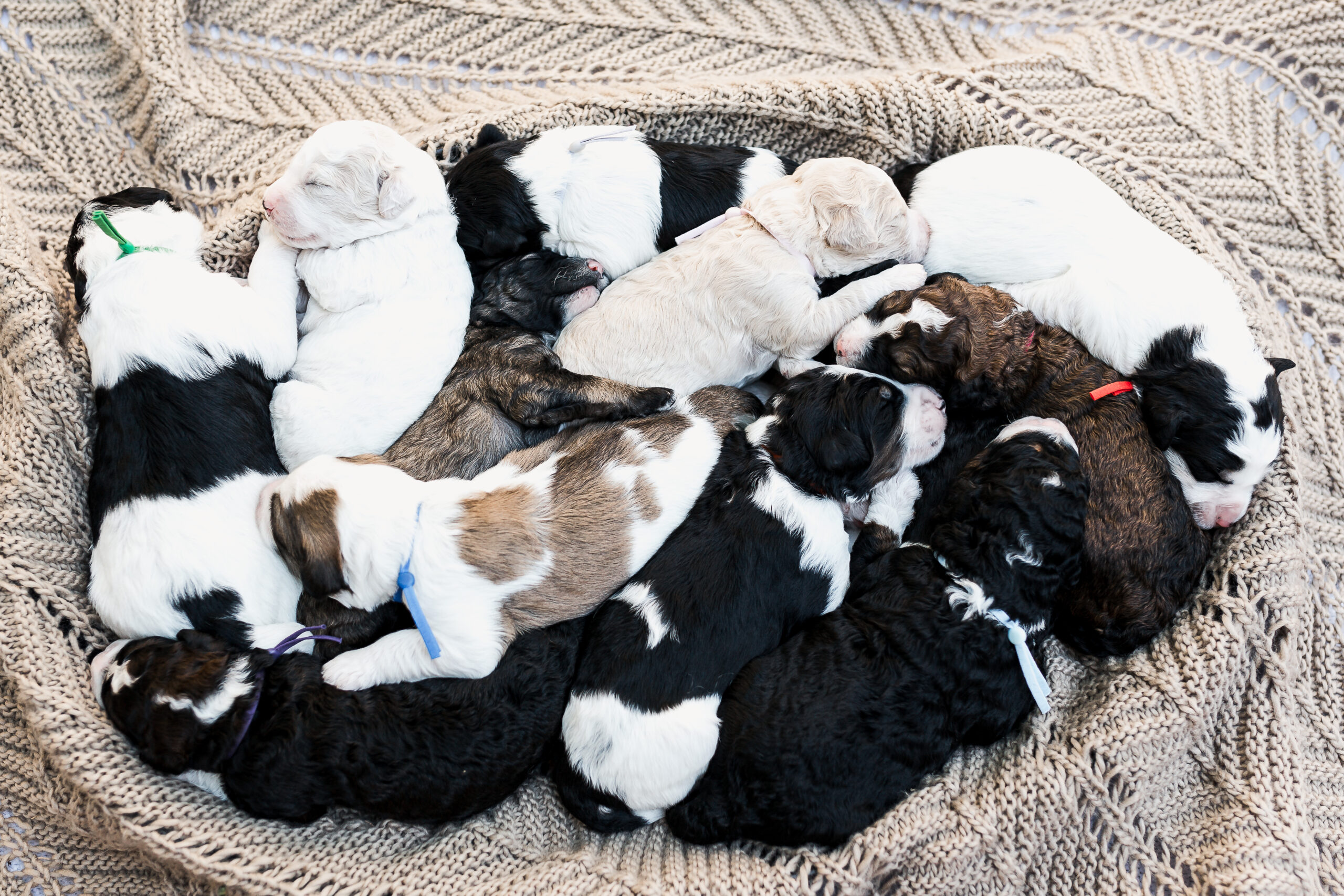 Poodle reservation list has availability!
---
---
It's been a whirlwind the past week or so! We had puppy evaluations last week, and then puppy picks immediately happened afterward. Families began to pick up their newest furry family member beginning Sunday afternoon. This litter has stayed mostly local to the greater Memphis area, though we have a couple out of state. Tamar…
See the puppies… "The Chosen" Bernedoodle Puppies — 8 Week homecoming!
---