Welcome to Week 5! These sweet pups really came alive this past week, and are playing and rough-housing.
Last week, I made the intentional transition to creating an "outdoor" space for them (just outside the whelping box) for their potty area. (Not really outdoors, but outside the whelping box.) I'm beginning to work to help them differentiate where to sleep and where to play and go potty, and they're doing so well with it! These smart pups use the designated potty area frequently and are having less and less accidents "inside" of the whelping box.
This week I'll add a small crate or two to their space to start introducing them to crate training. The doors will stay open for now as they learn to enter and exit the crate without fear.
Curriculum & Care: This week I will continue daily exposure activities with different items and different places. They love being on the back deck with the tunnel and climbing boxes I offered them last week! I'll also continue the 10 daily handling exercises with slightly more pressure, and increase their feedings to 3 times a day and begin introducing soft kibble to them later in the week.
Evaluations will happen beginning June 29th!
Intersted in a puppy? Click the links below.
PUP HOMECOMING IS: July 2, 2023
Litter Info:
Born: May 8, 2023
Go-Home Date: July 3, 2023
1 female | 2 males
Read more info on how to get on the reservation list by clicking HERE. We still have availability for these pups! Puppy picks will happen the last weekend of June, after temperament testing.
"Abba"
male, tri-colored parti, 5.24 lbs, blue ribbon
at/a KyKy B/B D/D E/e Sp/Sp, clear of CDDY/CDPA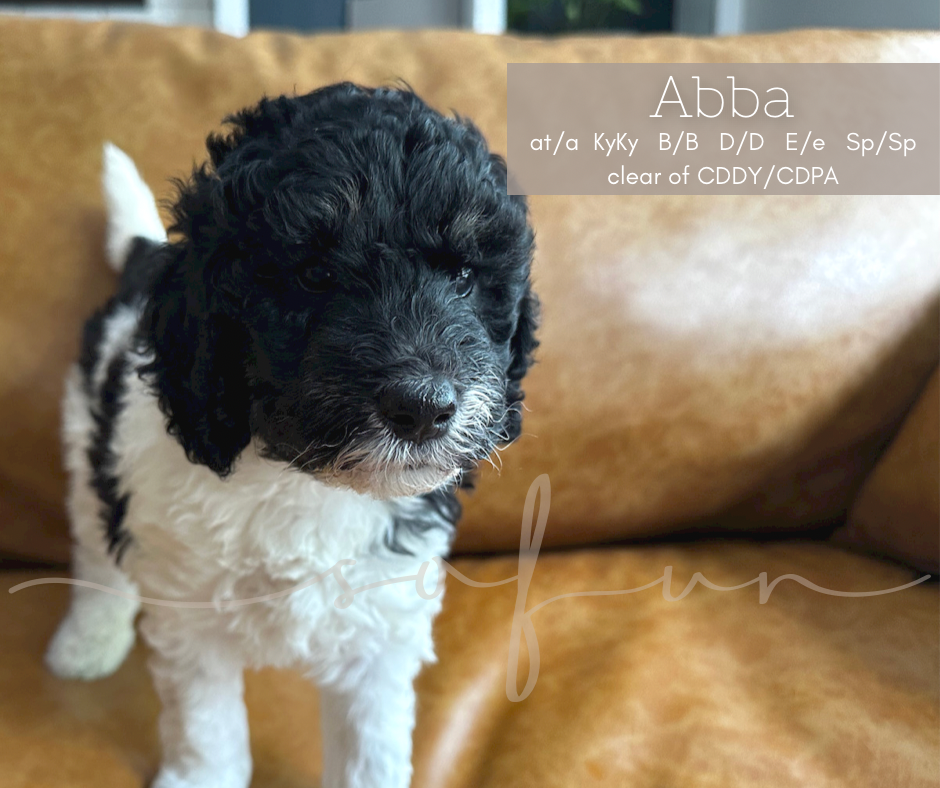 "Ghost"
female, Tri-colored merle parti, 4.62 lbs, pink ribbon
at/a Ky/Ky B/b D/D E/e S/Sp M/m, clear of CDDY/CDPA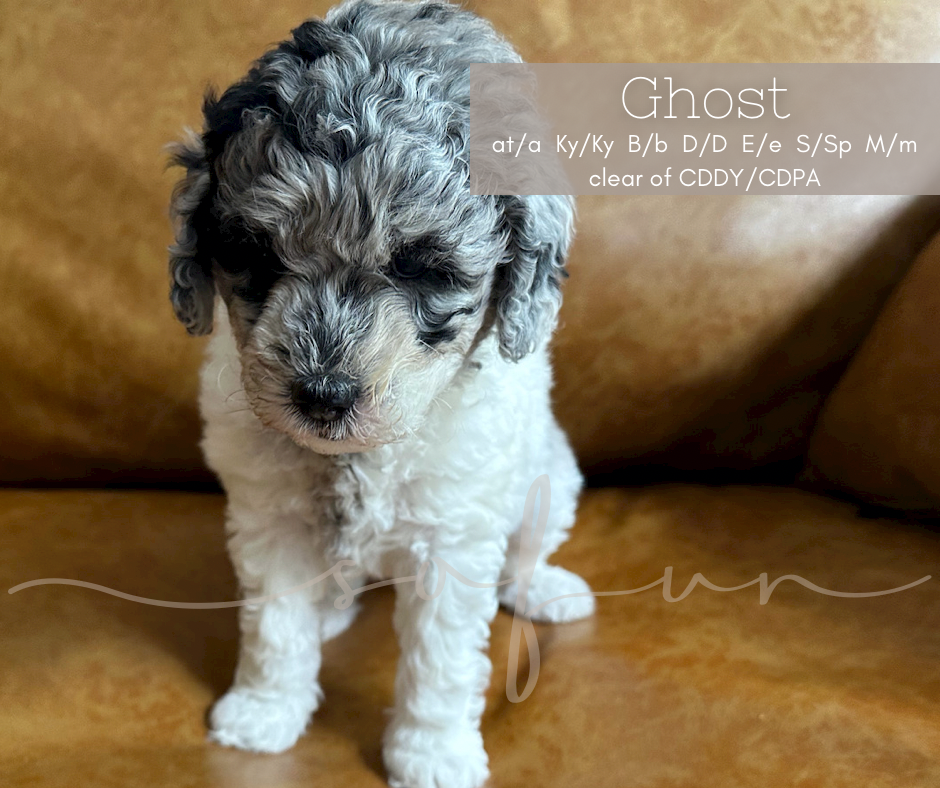 "Sonny"
male, Tri-colored merle, 6.2 lbs, green ribbon
at/at Ky/Ky B/B D/D EM/e S/Sp M/m, 1 copy of CDDY/ clear of CDPA