Guardian Home Opportunities
"Guardian home" is the term used for a family who has one of our amazing dogs living in their home full-time.
The dog is placed with the guardian home and stays with the guardian for the majority of his/her life. The guardian dog is owned by the breeder, but is the full-time pet of the guardian home, except for when he/she is being bred or whelping puppies. We do not allow visitation during times of whelping for the health and well-being of parent dogs and puppies.
We have exclusive breeding rights, as SoFun Doodles & Poodles owns the dog, so he/she CANNOT be bred to males or females outside our program or without our planning.
After a certain number of litters (4-5 for females, more for males), our pup will be spayed/neutered at our expense and continue living out the rest of his/her life with you — its forever family.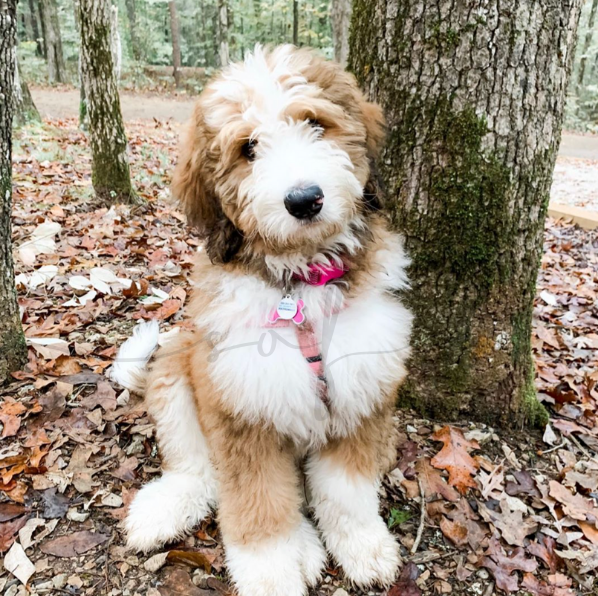 Why Guardian Homes?
We love all of our dogs. We want to snuggle them, play with them, and get to know their personalities as we enjoy their company. In a perfect world, there would be no such thing as too many dogs! However, having all the dogs in our home is not always what is best for our dogs and our family.
Guardian homes allow each of our dogs to receive all the personalized love, attention and care they deserve. It gives our dogs the best lives possible—years spent with families who love and adore them as the family's number one pet priority. It keeps our dogs out of kennels, and allows them to be pets first and foremost. They have two families looking out for their best interests – their guardian home families and our family. The guardian home program is fulfilling for the guardian family, the dog, and us, and it gives everyone peace of mind knowing our dogs are in the best possible situation they could be in.
How it works:
A dog that is placed in a guardian home is a pick of the litter dog. This dog is owned by us, the breeder, but lives with its guardian family, as normal pet until breeding, as well as when puppies are born and raised their first 8 weeks. During those times, the dog will live with us, the breeder, and we treat it like any of our other pets and breeding dogs.
We require that the dog has 4-5 litters with us if female (final number of litters depends on the health of the dog), and breeding until roughly 8 years of age for males. At that time, we will spay or neuter the dog and transfer full ownership over to its guardian family.
Benefits of guardian homes
You receive a pick of the litter puppy for less then what you would pay if you bought as a pet.
Instead of us disrupting the dog's family life once they are done breeding, they get to remain in the family they have always known — your's.
We pay for spay/neuter when the dog is done breeding or if we decide for whatever reason to not use the dog in our breeding program anymore.
You have free boarding with us, the breeder, if you go on vacation and we are available to keep our dog. If timing works out, we will keep the dog at our home with us for free. We will not permit our dog to boarded or "stay with" anyone else without prior approval. (Subject to availability. We will not be financially responsible for outside boarding, even if we are unavailable.)
Can anyone be a guardian?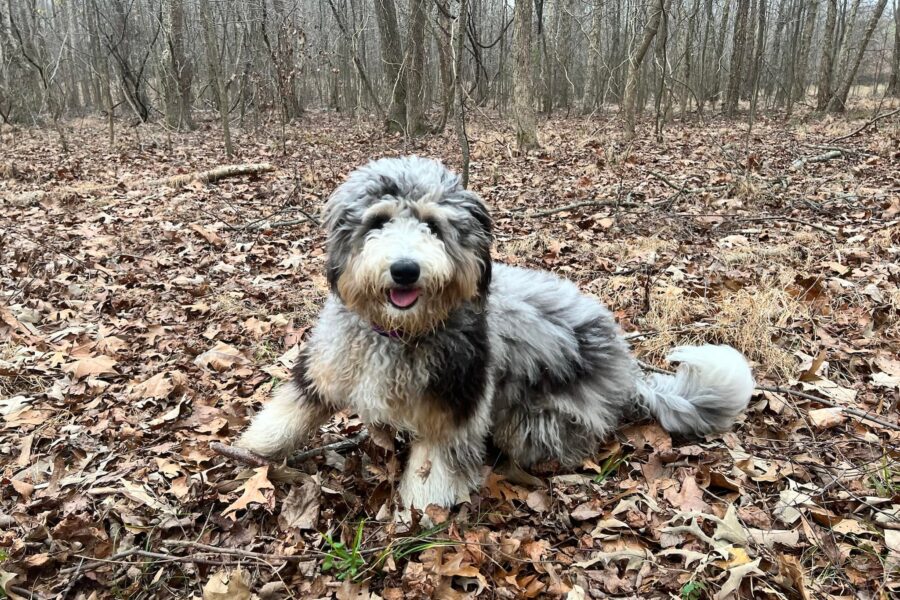 No.
We maintain very high standards as to who our dogs live with and how they are treated and cared for, as well as location of the guardian family. If the guardian is not someone we know well, we have an extensive interview process.
All guardians sign a contract that outlines exactly what the terms of the agreement are. Guardians must live within a reasonable driving distance (1 hour max) from Germantown/Memphis, TN and be willing to drive the dog to our home for all testing, breeding, etc. For females that could be 2-4 times a year.
We stay in constant and regular contact with our guardians.
What costs are associated with being a guardian?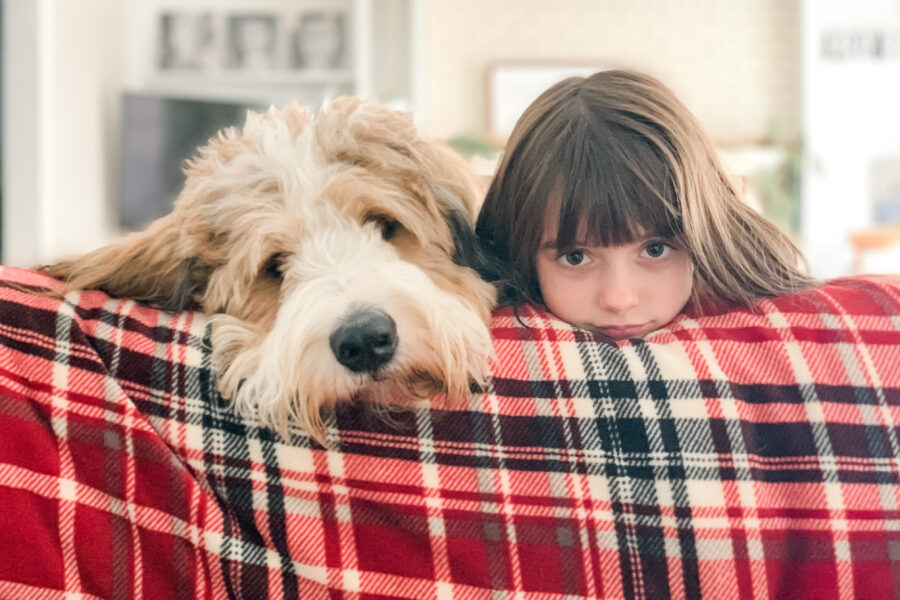 You, the guardian, are responsible for daily care and normal costs associated with owning a dog: food, vitamins, training, grooming, basic or (God-forbid) emergency vet bills.
This can range anywhere between $500-2000 and up per year.
What types of dogs are available as guardians?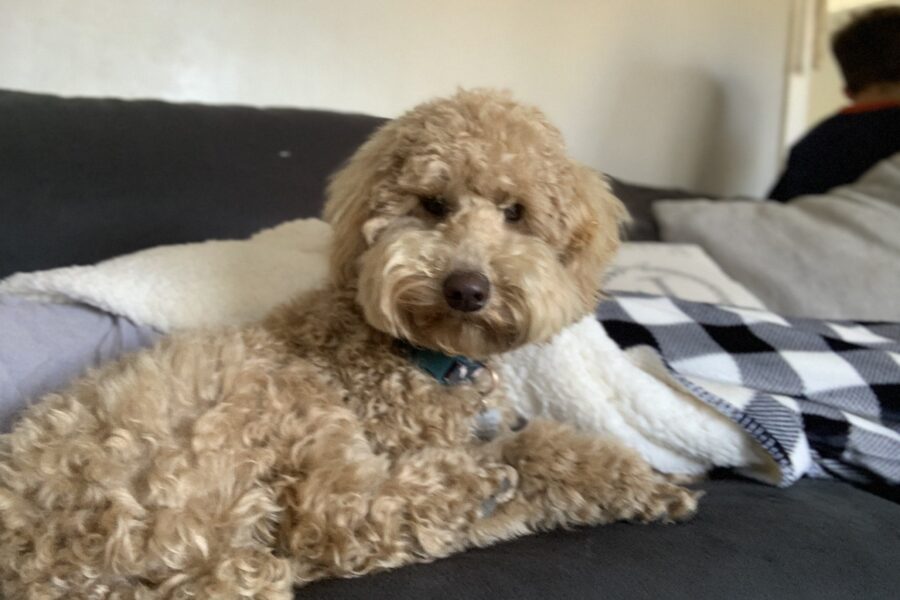 We may have Bernedoodles, Bernese Mountain Dogs, and moyen/small standard Poodles that are looking for guardian homes.
Our guardian homes must meet the following requirements:
Live within 1 hour of zip code 38138.
Have a secured/fenced yard.
Have no other unaltered dogs in the home & keep the dog out of contact with intact dogs of opposite sex.
Be able and willing to potty & obedience train (both are mandatory), as well as provide appropriate socialization with people and other dogs.
Update the breeder immediately when the dog goes into heat or shows symptoms of a heat cycle, if female dog. This is required whether the dog is being bred that heat cycle or not, for tracking purposes.
Use Dr. Shellie Antey-Thompson at Germantown Farmington Animal Hospital in Germantown, TN for all veterinary needs.
Maintain a regular veterinarian schedule and stay up-to-date with vaccines, annual exams, food, flea, and heart worm prevention, etc.
Any emergency veterinarian costs not associated with breeding.
Regular grooming/coat maintenance (mandatory).
The dog MUST live in your home with you and not stay outside overnight.
Maintain our dog on a healthy food regimen (very limited human table scraps) and have our dog on vitamins.
Be willing and available for regular visits with breeder. We need and want our dog to be comfortable with us and in our home, so regular visits are required.
If something should happen to the dog due to negligence before ownership is transferred, you will be required to submit a partial replacement fee of $2000. This would not even begin to cover the actual replacement cost of one of our breeding dogs.
Additional responsibilities for:
Female Dogs: The female dog will come to us for breeding (between 3-14 days long) and return to the guardian home for the duration of her pregnancy, until about 51 days gestation. She will then return and remain with us while she whelps her puppies (7-8 weeks). When her puppies are weaned and join their forever families, she will return to her guardian family until she is bred again. Females aren't normally bred until their 2nd or 3rd heat cycle and/or reached 18 months old.
Male Dogs: The male dog will come to us for breeding (between 3-14 days) and return to your family until he is needed for a future breeding. Usually this will only last a few days, but could be longer.
What are the breeder responsibilities & requirements?
We will decide to whom our dogs are bred and when they are bred.
We will pay for genetic health testing required for breeding, and all breeding related expenses (ultrasounds, progesterone testing, X-rays, pre and post-natal vet visits, etc.)
Care for the dog while he/she is with us for breeding and whelping, and will cover the cost of feeding the dog during this time.
Pay for the dog's spay/neuter at the end of the contract.
Provide a free, safe, and loving boarding option for our dog when available.
Before you contact us, please know…
Our guardian home families all sign legally-binding contracts agreeing to the terms described on this page. (Depending on the guardian situation, there may be additional clauses.) Before being matched with a dog, all potential guardian homes may be required to participate in a home visit, undergo a background check, or meet with us at a point half-way between our homes.
We believe guardian homes are the best way to ensure the physical and emotional health of all of our dogs. It is meant to be enriching for the guardian families as well, as you'll get to see your amazing dog's puppies bring joy and happiness to the lives of families. This is the best solution we have found to rejecting the idea of unethical breeding, avoid over-breeding, and continue to breed dogs in the most positive environment possible.
*not all inquiries will be responded to.
Available dogs for guardianship
We currently do not have any dogs available for guardian homes, however we are hoping to have a female F1 bernedoodle available sometime in 2022 or 2023.