Meet the "SoFuns"
I'm Kristin Funston. The leader and breeder of this dog pack.
The "SoFun" name came from the nickname dubbed on our particular "breed" of Funston. We are the "Southern Funstons" (relative to our more northern family). "Southern Funstons" was shortened and voila — we became the SoFuns… and so did our dogs.
I come from dog people. Growing up my dad and uncles all showed and/or bred AKC dogs and I spent my weekends trekking around with my dad to dog shows. My sister also breeds AKC Australian Shepherds over at 4t Aussies. I've always known I would breed or show dogs, and here we are today! We hail from just outside Memphis, TN.
Welcome to our pack. We are so glad you are here.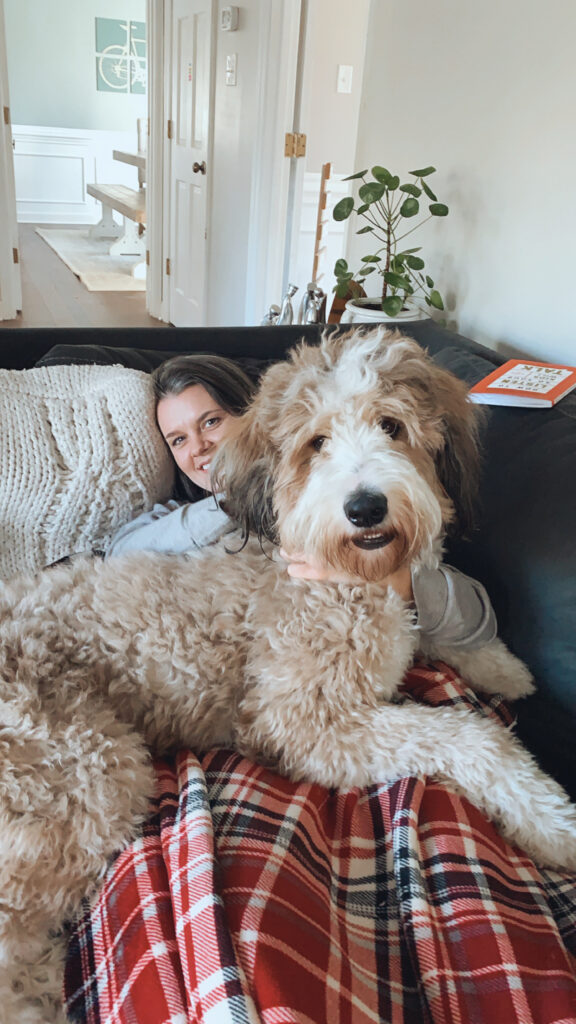 Dogs do speak, but only to those who know how to listen.

Orhan Pamuk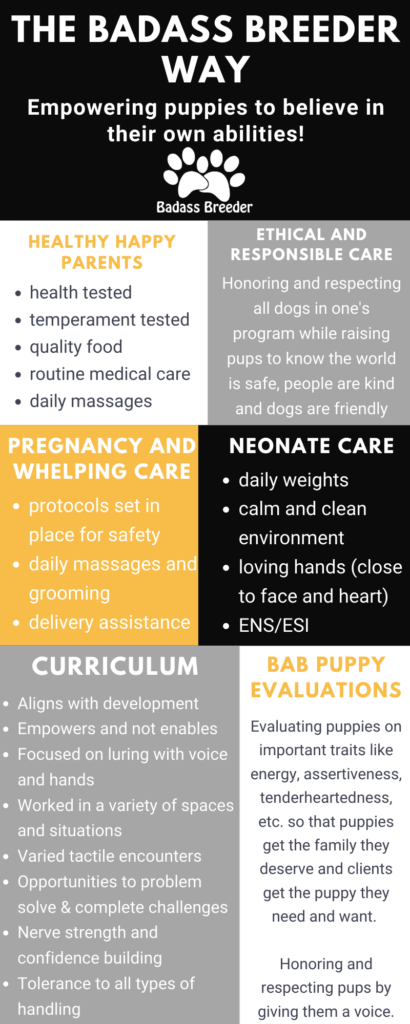 Our Mission & Methodologies
I am proud to say we have recently adopted the BAB methodologies for care, curriculum, and puppy evaluations to help families find their best puppy fit. We follow the ENS and ESI techniques to kick-start a positive life and put all our puppies through a temperament and personality trait evaluation to give them a voice before families pick out their puppies.
Through our BAB curriculum and care, our puppies are honored and given a voice so they can succeed within their new families.
As our small breeding program grows and continues, I'll be working to introduce more service and therapy priming methods to our puppies' curriculum.
The Badass Breeder Oath
1. Plan Litters – Have a goal, focus, and mission. Do not overpopulate, only meet demand with supply.
2. Parent Standards – Breed only health, temperament, and structure-tested parents. Do not overbreed or breed dogs that fail to meet these standards. Choose breeding pairs that accentuate each other in health and temperament.
3. Parent Care – Honor and respect your dams and sires at all times to keep them healthy and happy. Provide a safe, enriching environment with high-quality vet care, living quarters, food etc.
4. Puppy Curriculum – Provide a structured curriculum to ensure that puppies learn the world is safe, people are kind, and dogs are friendly.
5. Puppy Development – Guide, shape, and mold puppies based upon critical learning periods, constantly evaluating and adjusting, to strengthen confidence, nerve strength and startle recovery. Empower pups to be the best they can be. Do not enable them.
6. Puppy Evaluations – Evaluate puppies after 49 days old and provide information on all puppies to clients to ensure the best match is made. After clients have reviewed all veterinarian health check records and Badass Breeder temperament records and videos, then and only then let clients choose the puppy that best suits their needs as well as the puppy's needs. Guide and help as needed, even if that means you make the match.
7. Lifetime Responsibility – Take 100% responsibility for every puppy you produce for the entirety of its life and provide a minimum two-year contract. Most genetic issues do not develop in the first year of a dog's life, so be fair.
8. Client Community – Educate your clients, both new and old, and build a cohesive, active community. Be open to feedback, both positive and negative.
9. Love – Love your dogs, love your puppies, love your clients, and change the stigma. Be "badass" or stop breeding.
10. Your Mission: Stay true to the reason why you breed. Help others and make sure you have fun and enjoy the journey! Let's change the world and heal hearts and save lives through the power of a dog. Together, we are better.