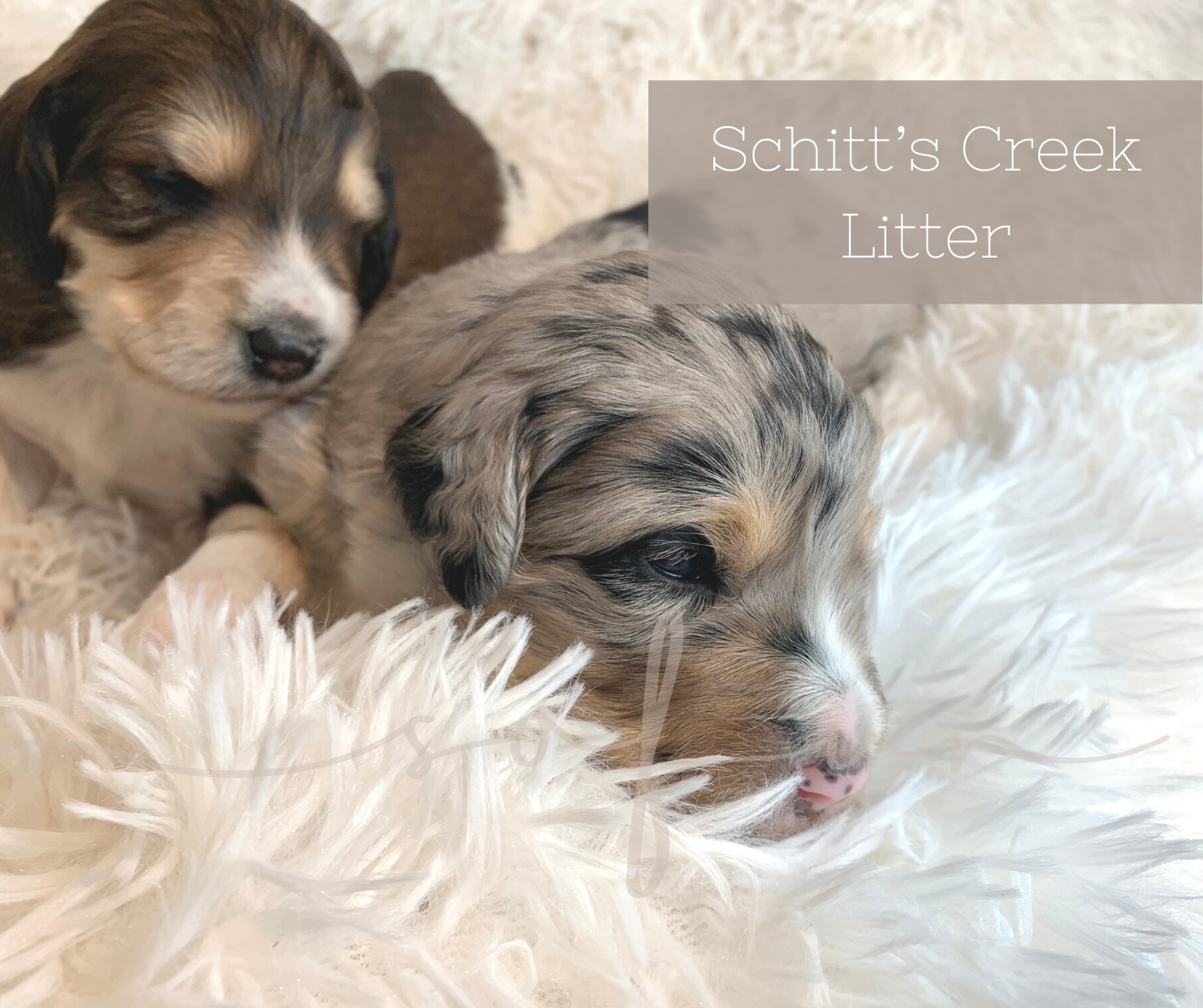 Five of these sweet babies have future homes secured, and I am so excited about the families they'll be a part of…. we don't know who is going with who yet, as puppy picks won't happen until 6-7 weeks old. Five spots are still available on our reservation list!
Below are pictures from 17 days old, with weights as of 4/29/2021 at 14 days old. Eyes and ears are open (we have some blue eyed beauties too!) and they are all toddling around like drunken sailors. 🙂
This coming week we will finish up ENS (Early Neurological Stimulation) and ESI (Early Scent Introduction) and move into daily gentle and safe handling exercises. We'll also start very brief loud noise exposure exercises. My goal is to condition them to human touch in a positive way and begin to desensitize them to sudden loud noises. This coming week I'll also bring our Amazon Alexa into the nursery to start playing soft classical music to signify quiet time overnight.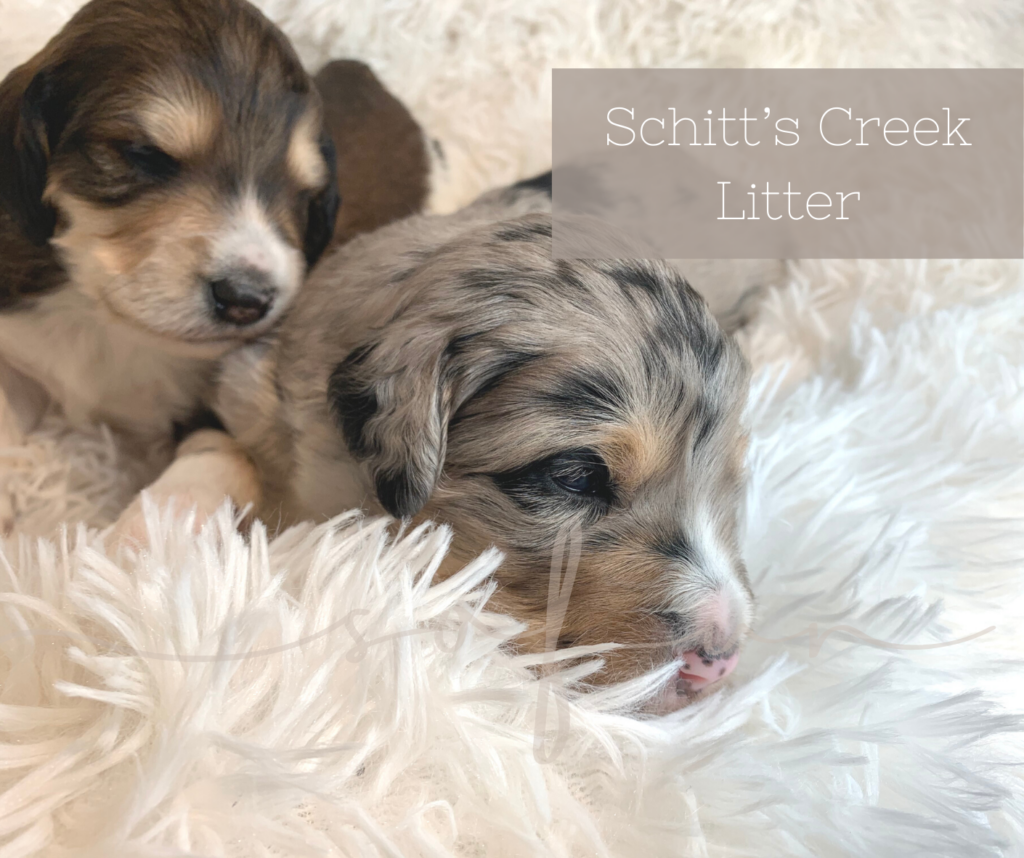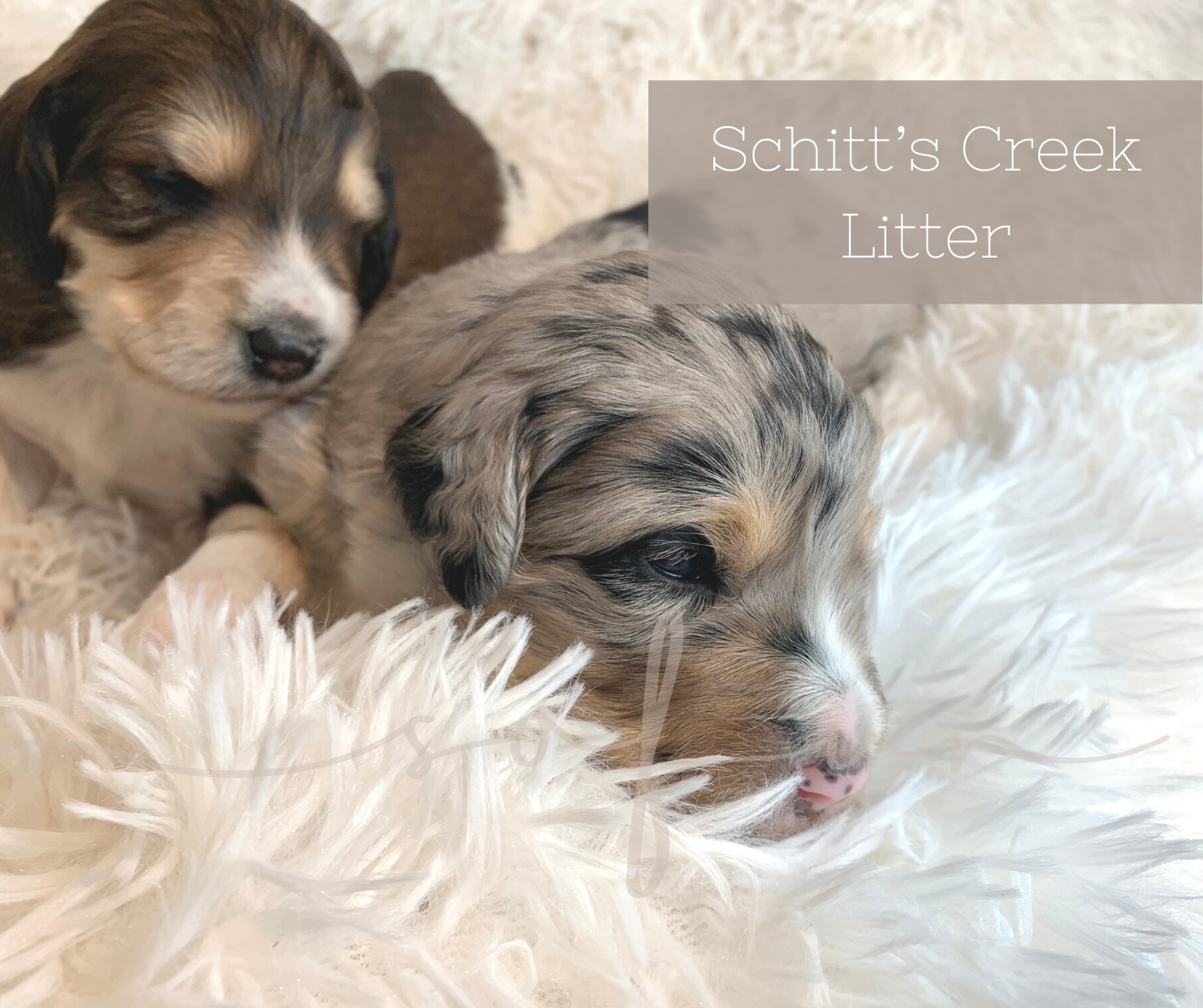 Litter Info:
Born: April 15, 2021 | 4 females | 6 males
Photos taken: May 2, 2021
"David"
Male, tri-colored merle, 3 lbs 4.9 oz, sky blue ribbon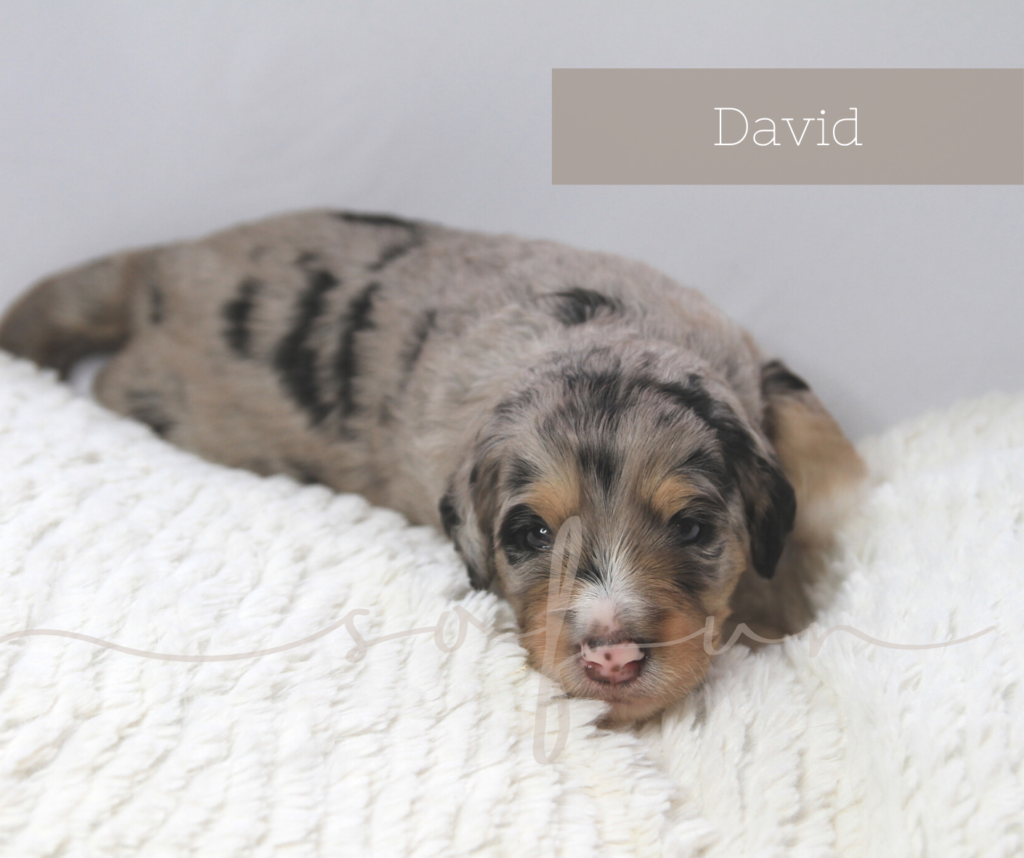 "Jocelyn"
Female, parti sable, 3 lbs 6.5 oz, purple ribbon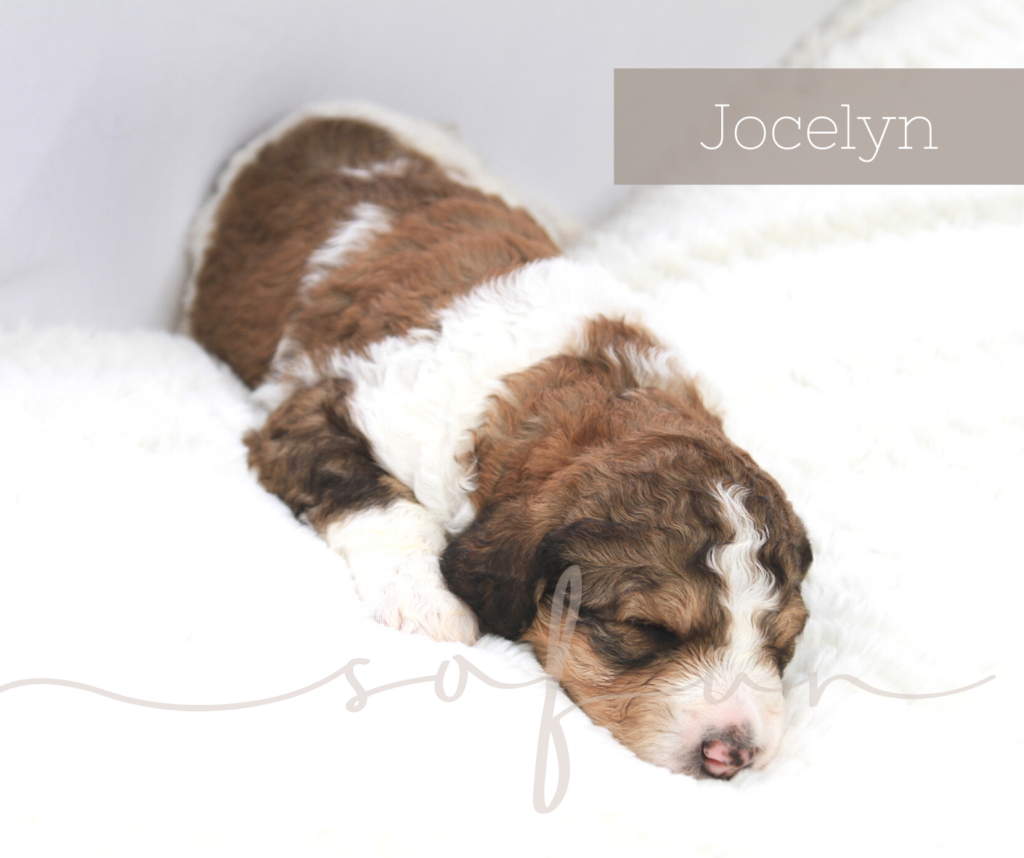 "Johnny"
Male, sable, 2 lbs 13.8 oz, mint ribbon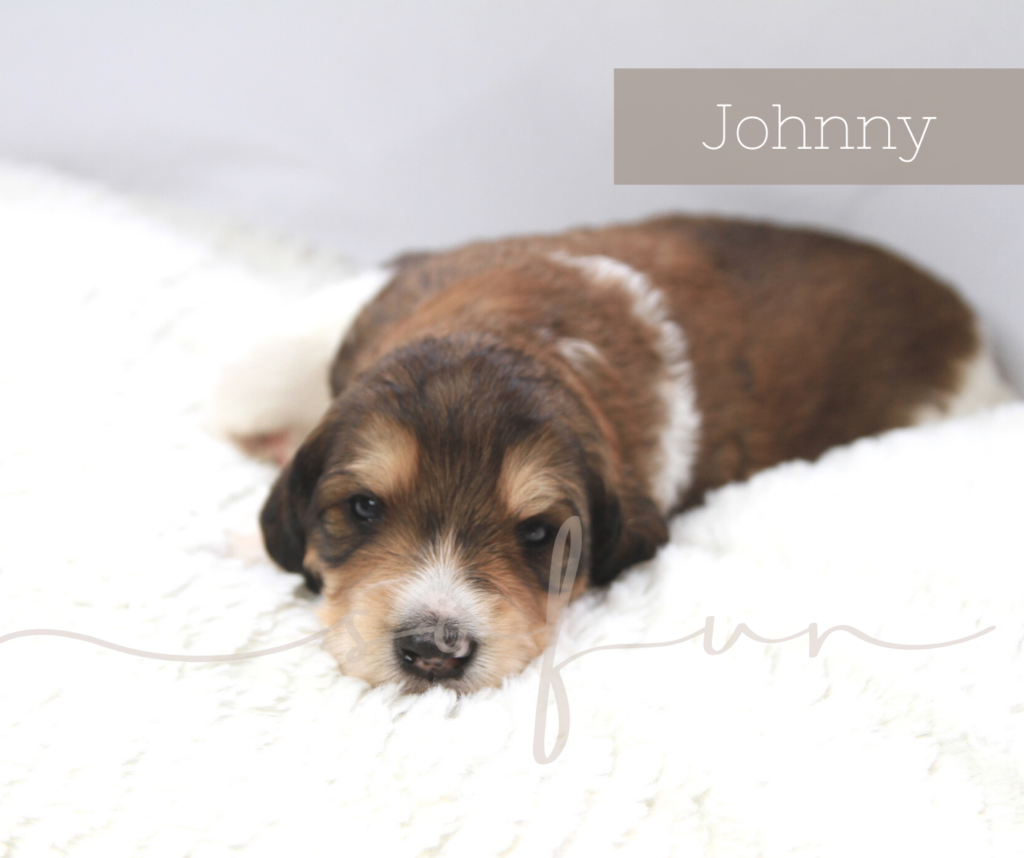 "Moira"
Female, tri-colored merle, 3 lbs 0.7 oz, fuchsia ribbon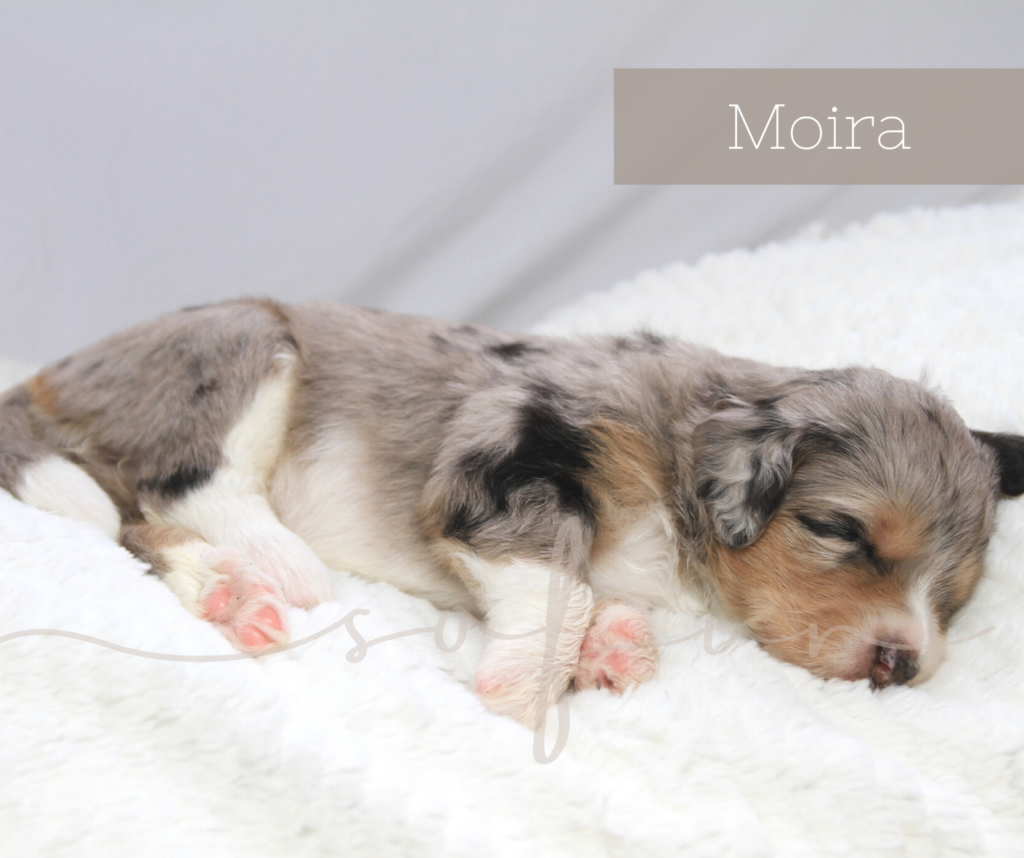 "Bob"
Male, cream parti (hidden merle), 3 lbs 3.1 oz, navy ribbon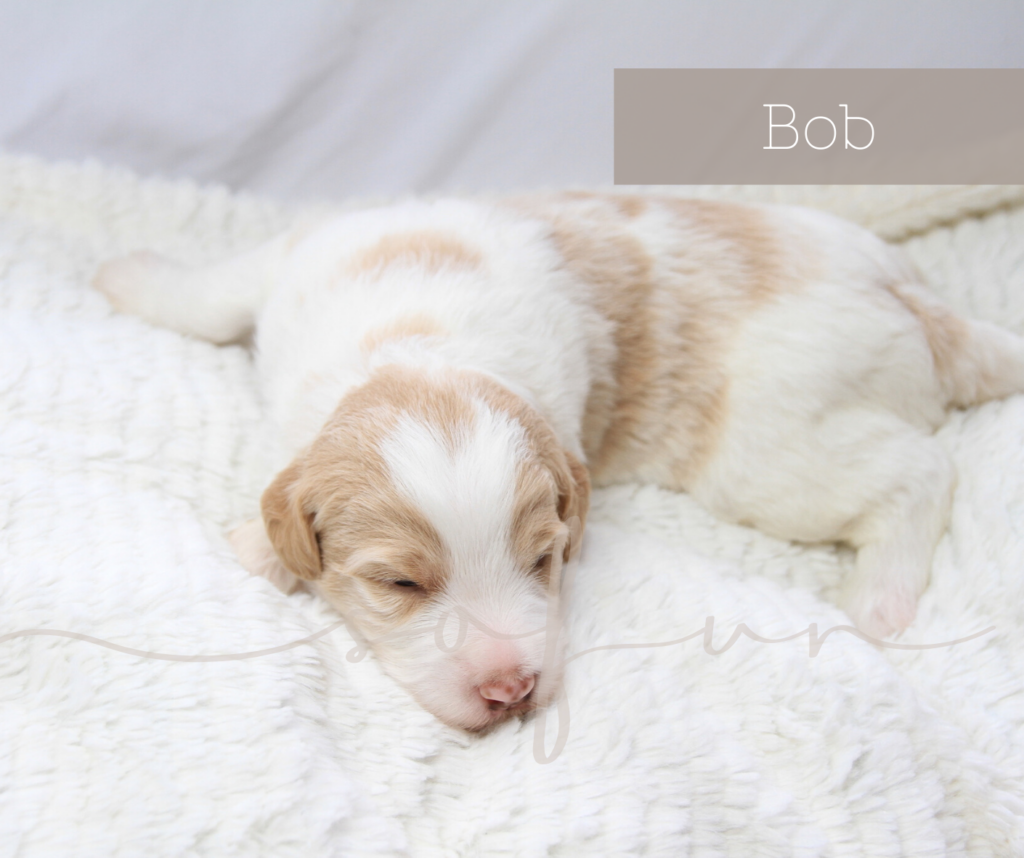 "Patrick"
Male, tri-colored parti merle, 3 lbs 3.3 oz, yellow ribbon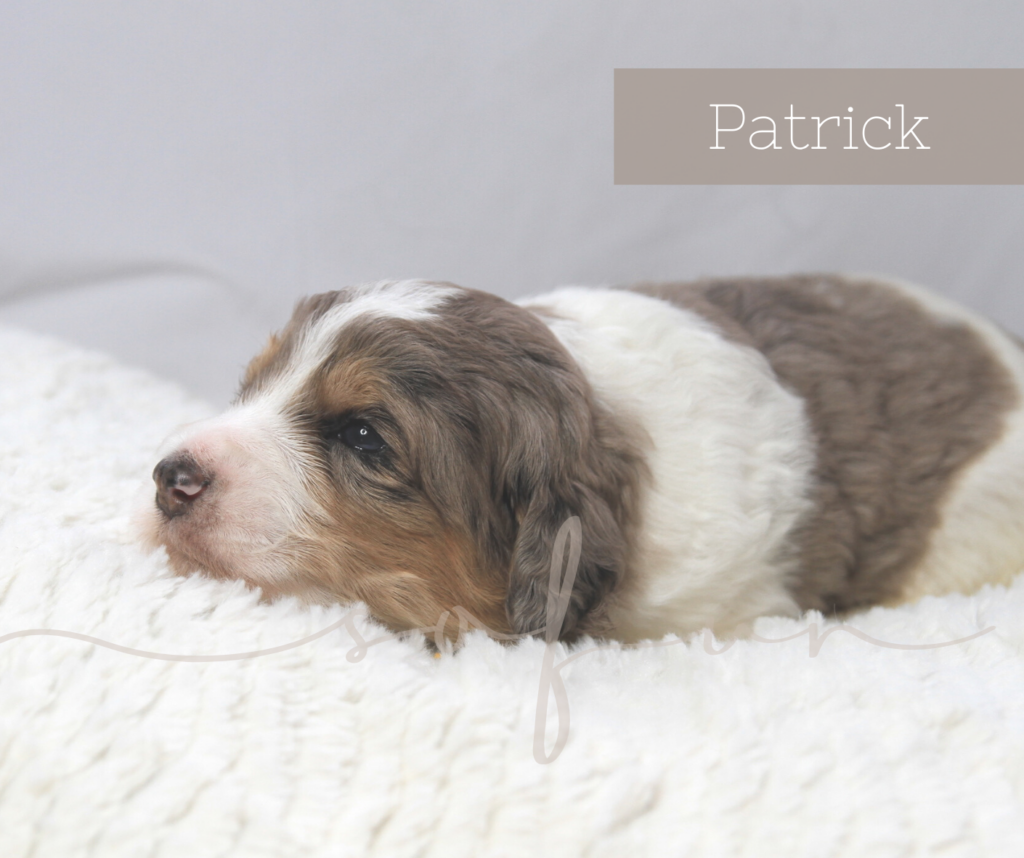 "Roland"
Male, sable, 3 lbs 3.2 oz, red ribbon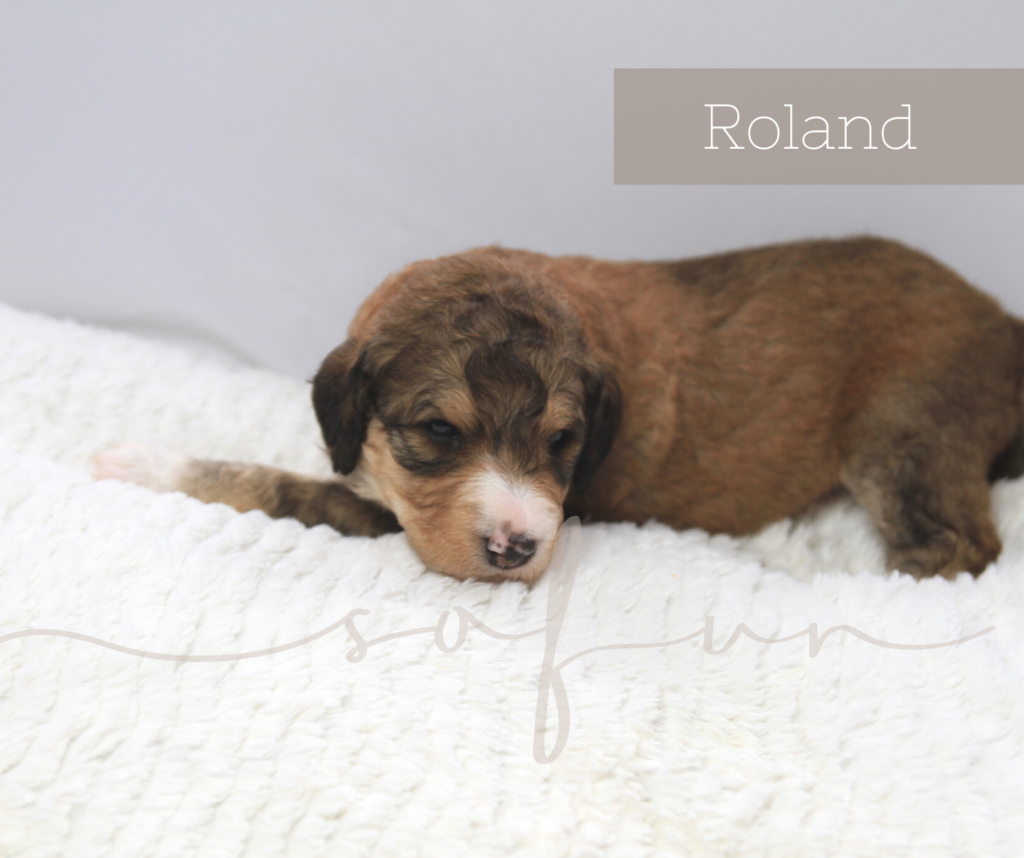 "Stevie"
Female, black tri-colored, 2 lbs 15 oz, pink ribbon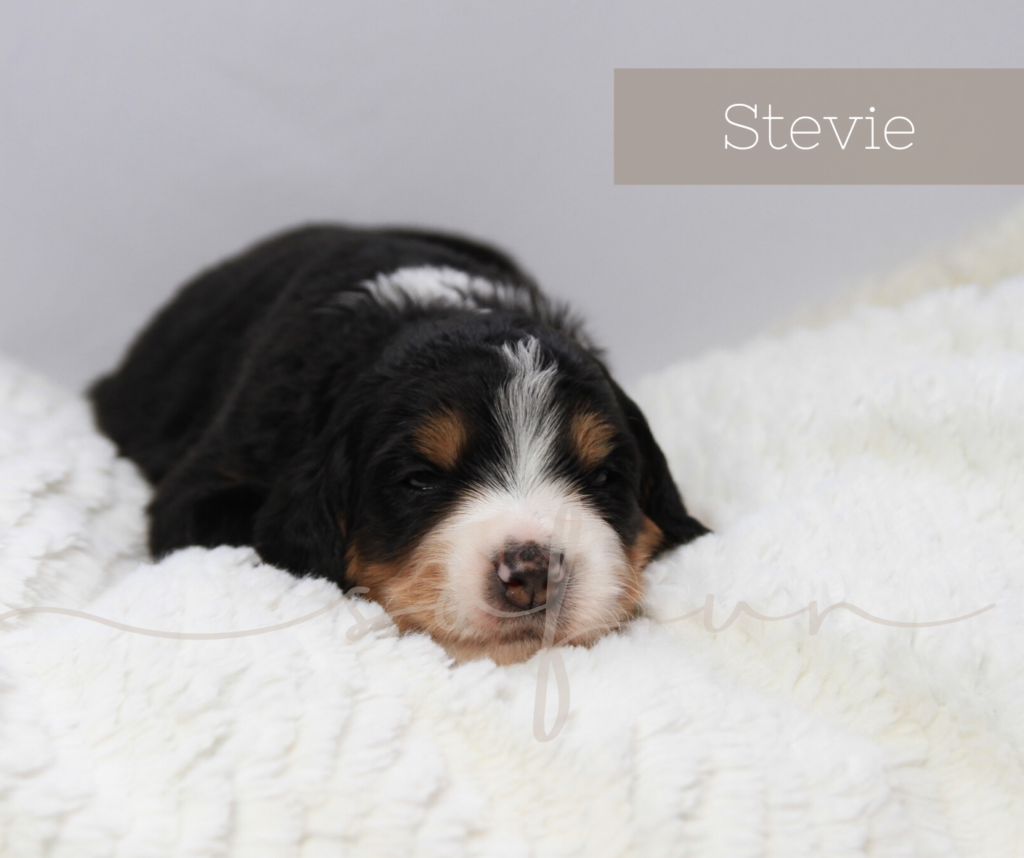 "Alexis"
Female, cream (hidden merle), 2 lbs 10.2 oz, lilac ribbon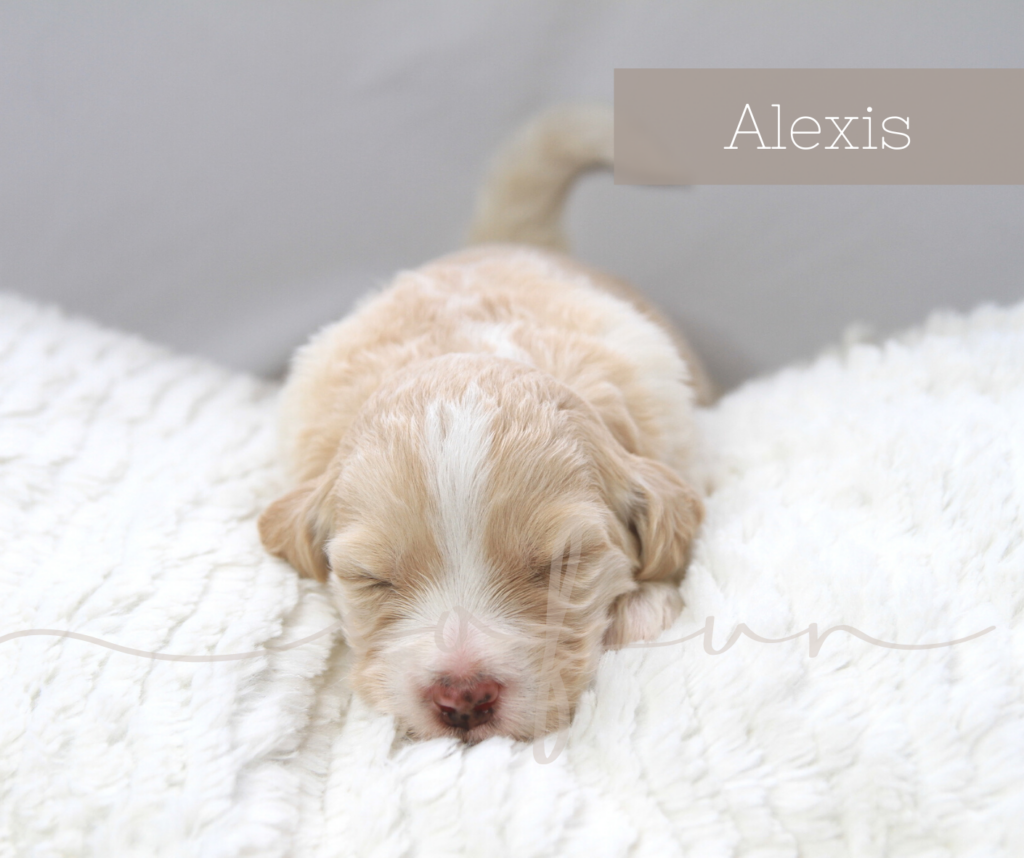 "Ted"
Male, apricot (hidden merle), 3 lbs 8.6 oz, green ribbon