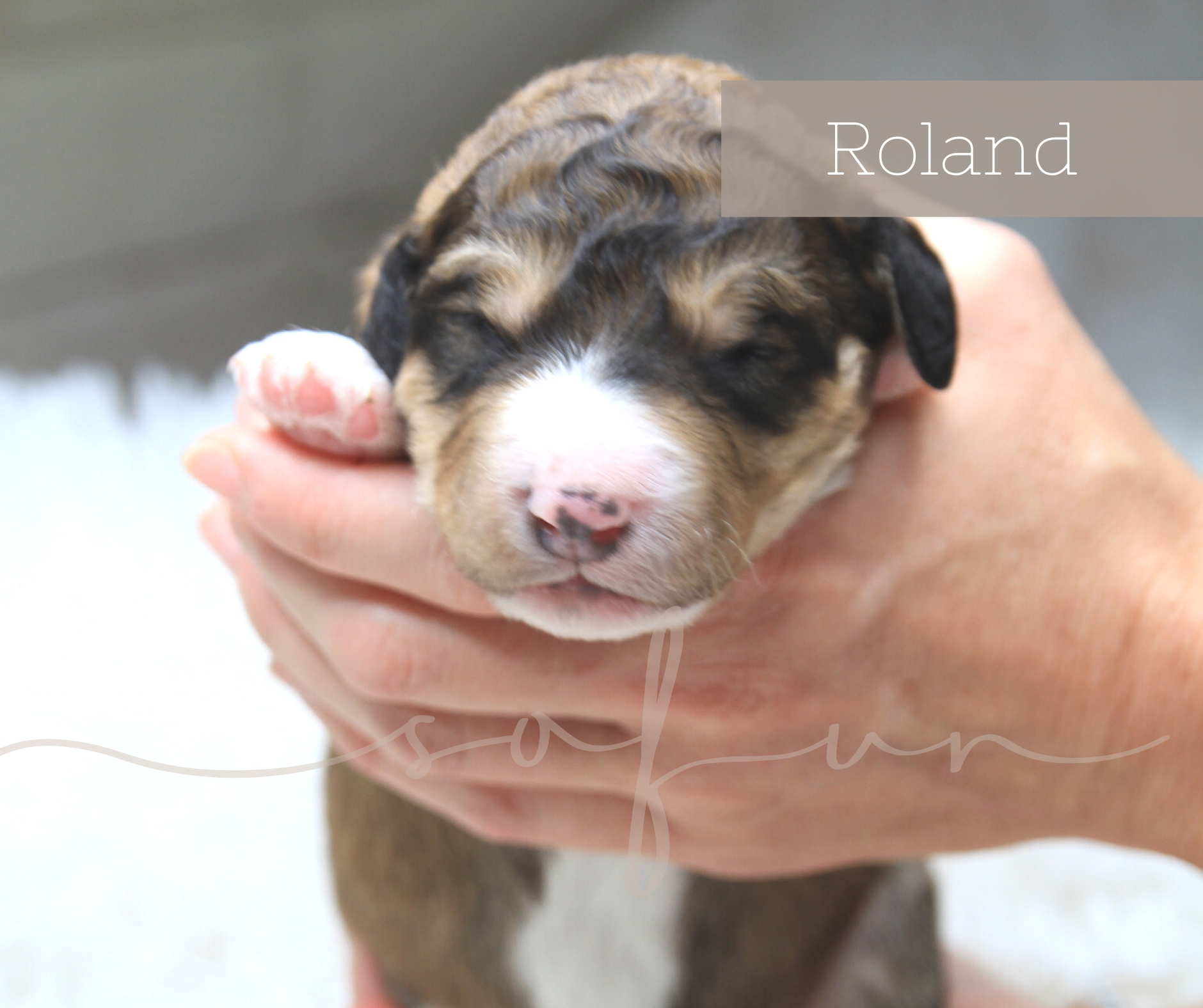 It turns out photographing puppies is H.A.R.D.
They are wormy and squirmy and not very cooperative. 🙂 Anytime you touch one of them, they wake up and think it's time to eat, so they begin digging around and searching for Mama. Ha! Roland was even so squirmy I had to hold him!
Below are pictures from 6 days old (we're rounding up to 7 days due to travel I have tomorrow), with current weights as of 4/21/2021.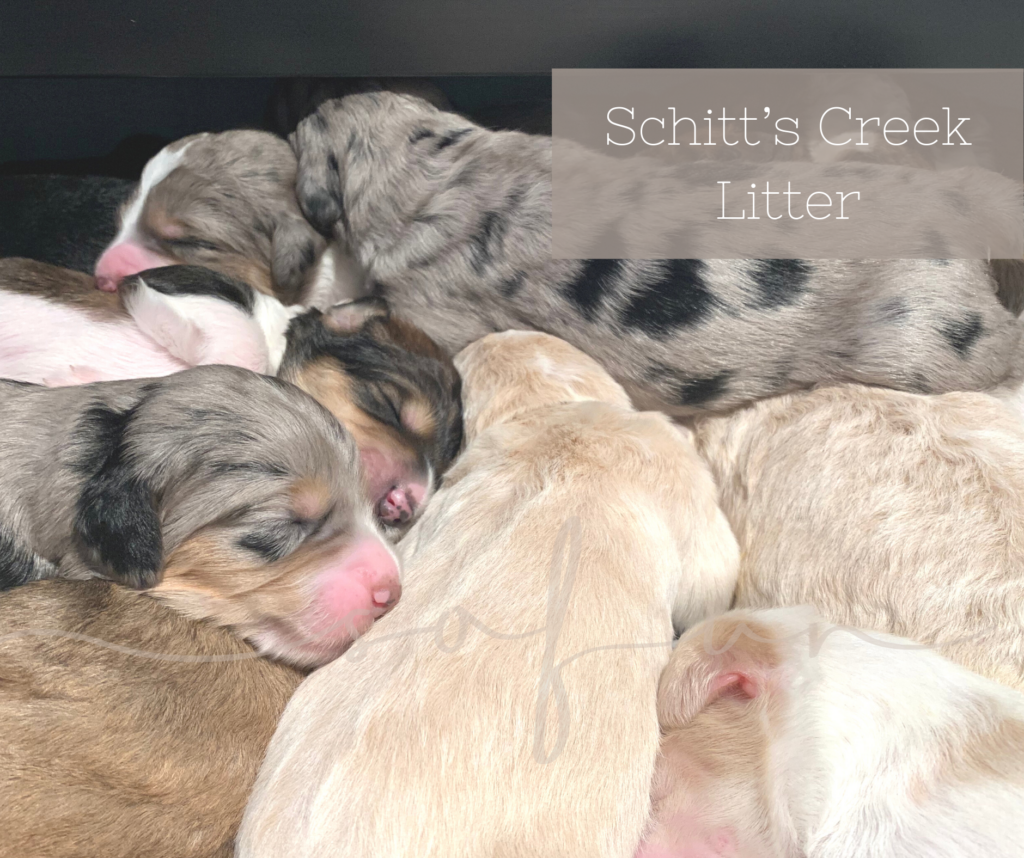 Litter Info:
Born: April 15, 2021 | 4 females | 6 males
Photos taken: April 21, 2021
"David"
Male, tri-colored merle, 1 lbs 15 oz, sky blue ribbon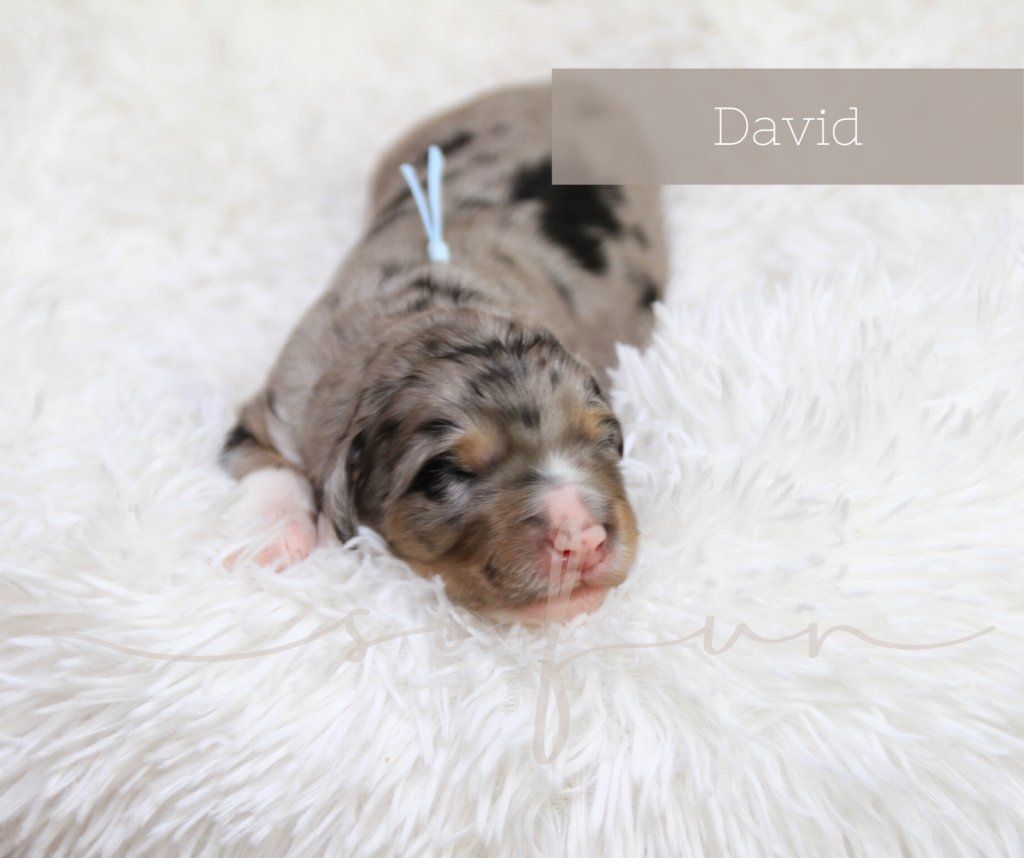 "Jocelyn"
Female, parti sable, 2 lbs 0.2 oz, purple ribbon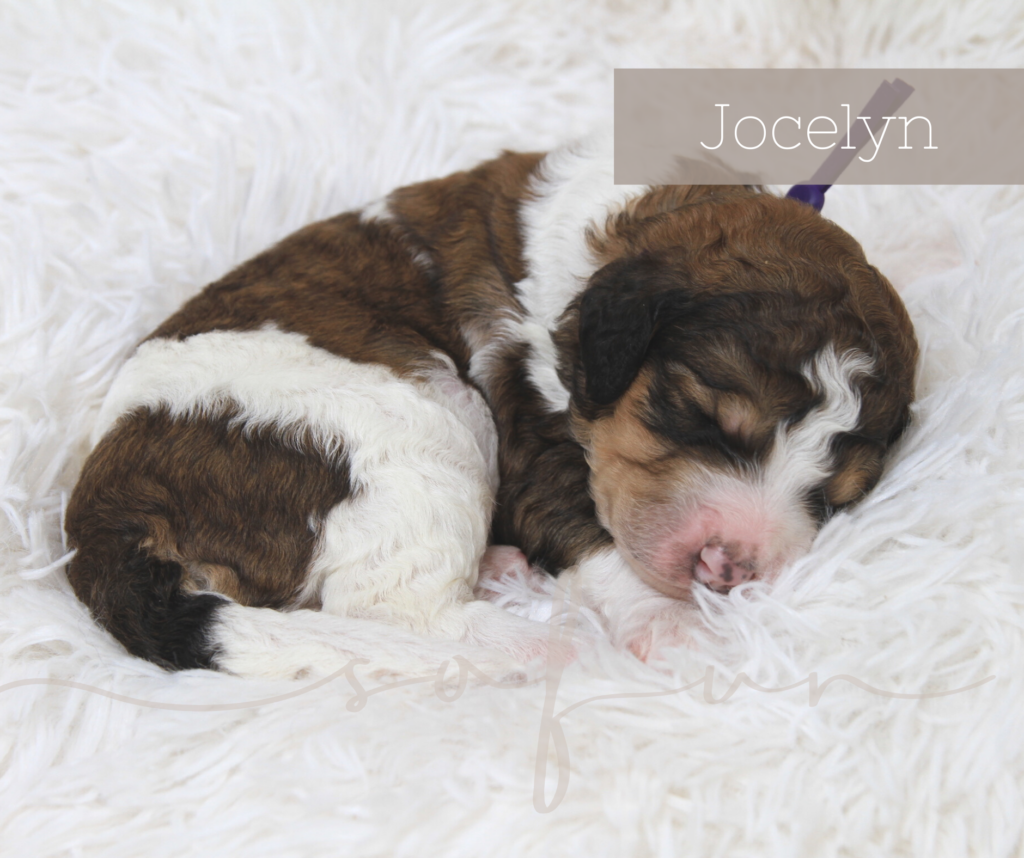 "Johnny"
Male, sable, 1 lbs 10.8 oz, mint ribbon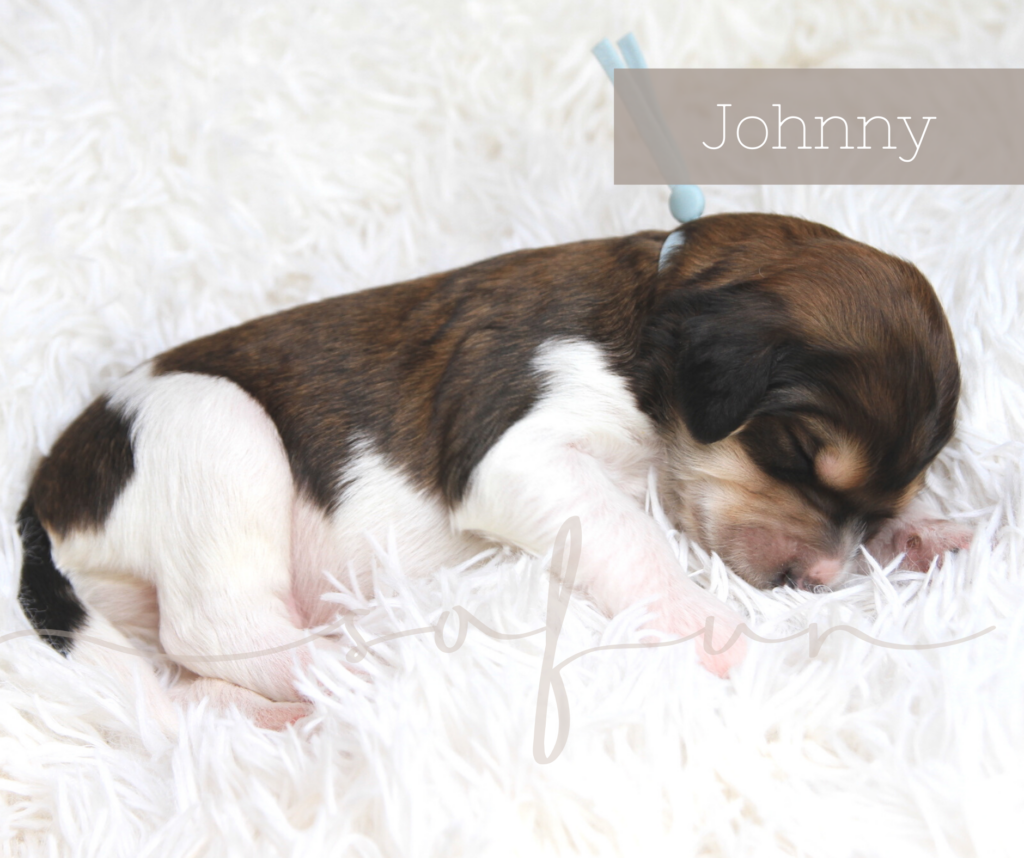 "Moira"
Female, tri-colored merle, 1 lbs 10.4 oz, fuchsia ribbon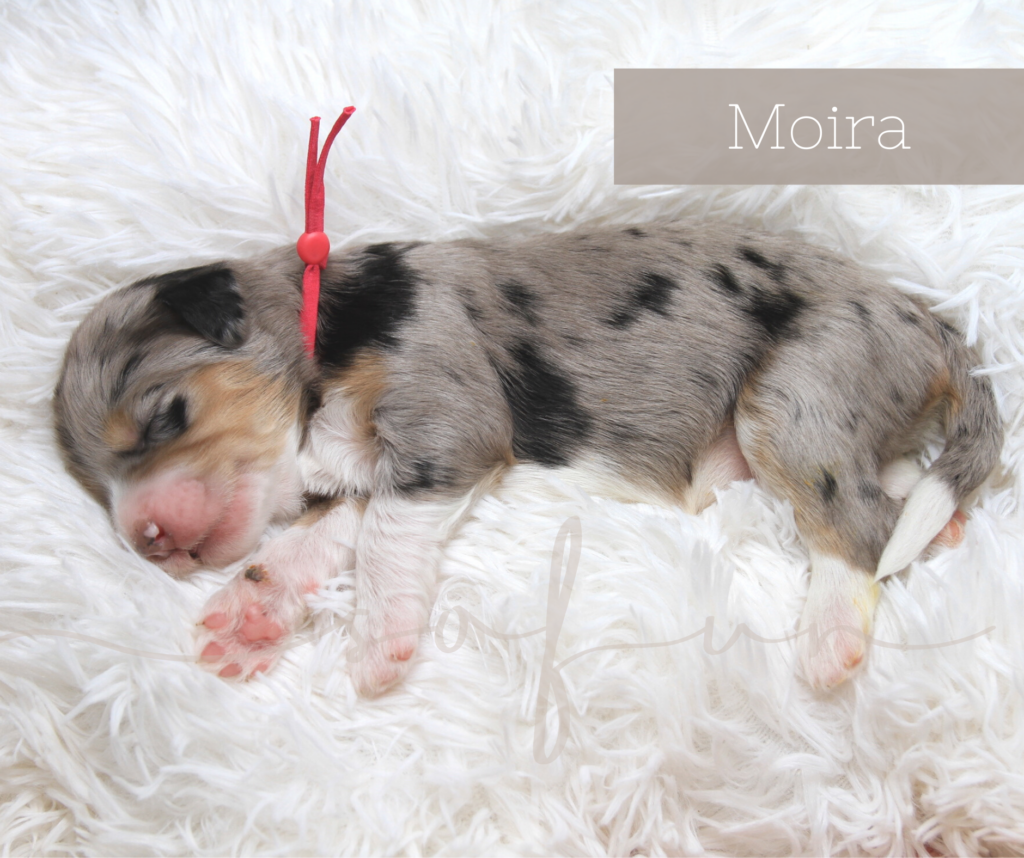 "Bob"
Male, cream parti (hidden merle), 1 lbs 12.1 oz, navy ribbon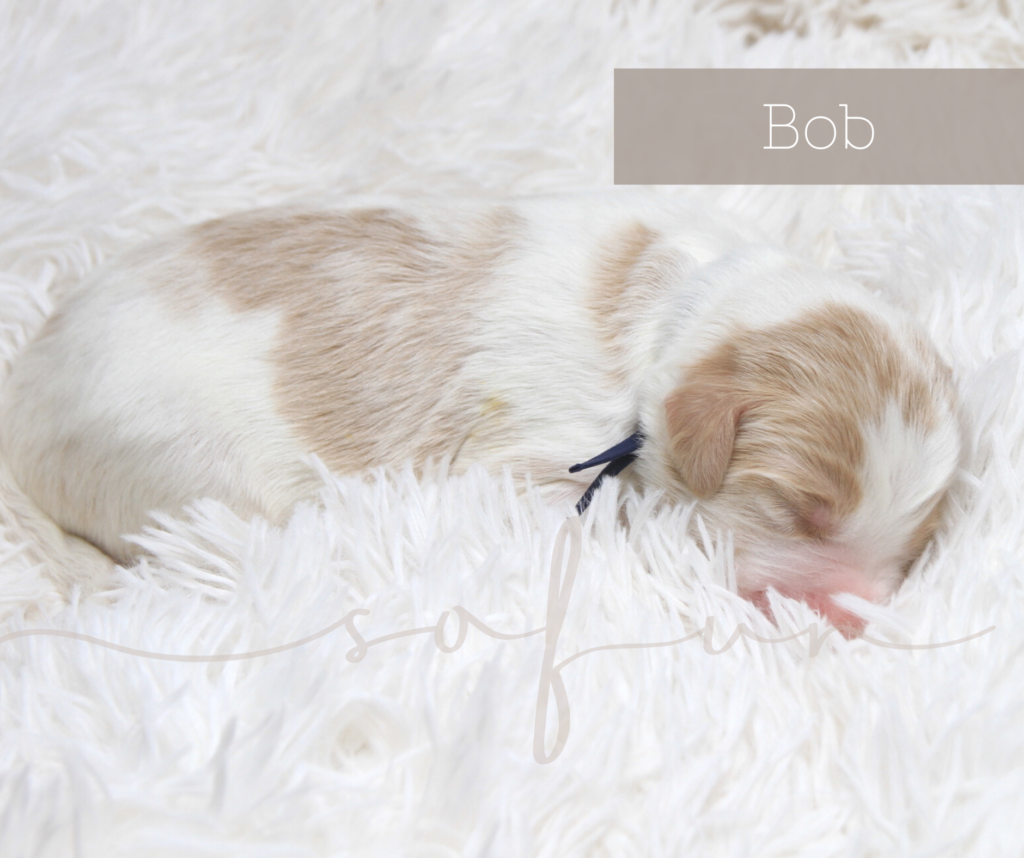 "Patrick"
Male, tri-colored parti merle, 1 lbs 14.3 oz, yellow ribbon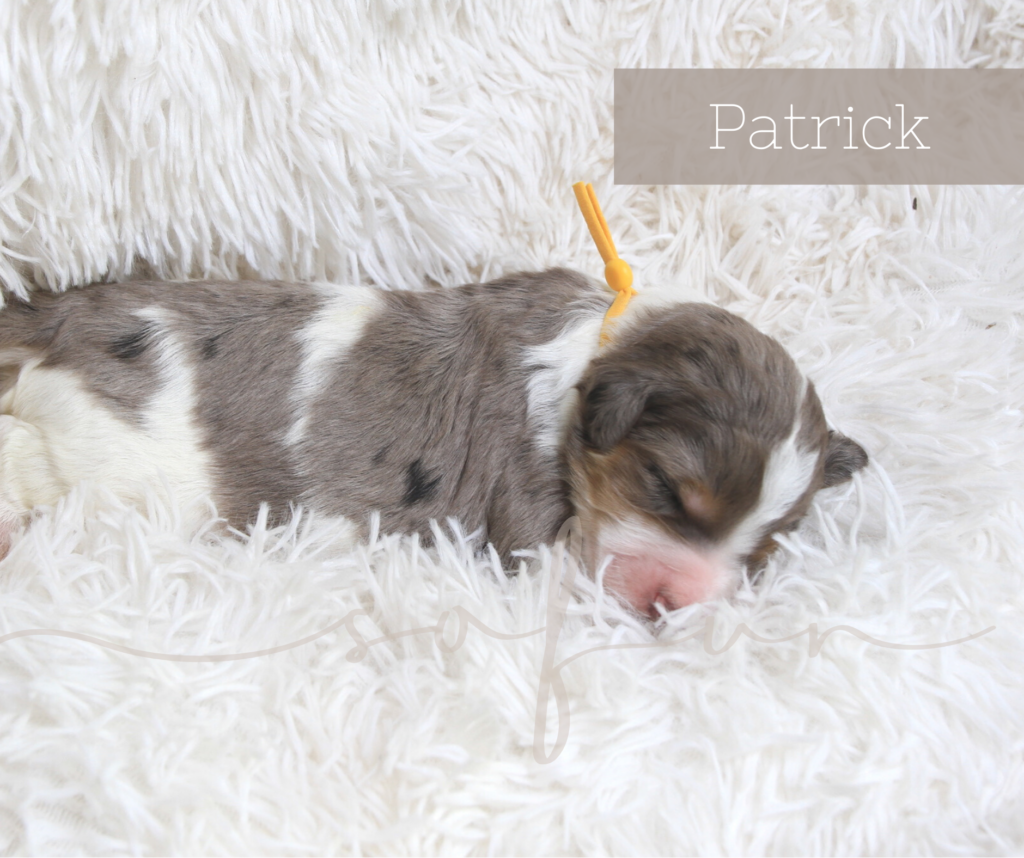 "Roland"
Male, sable, 1 lbs 12.3 oz, red ribbon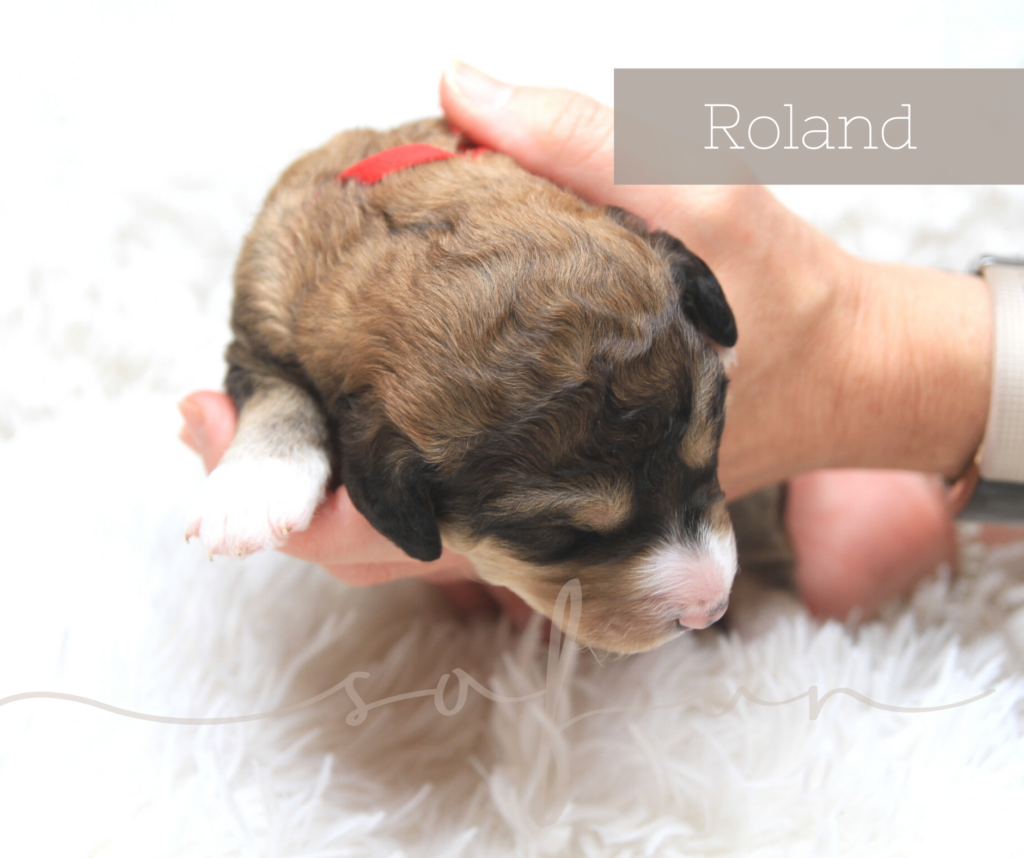 "Stevie"
Female, black tri-colored, 1 lbs 10.1 oz, pink ribbon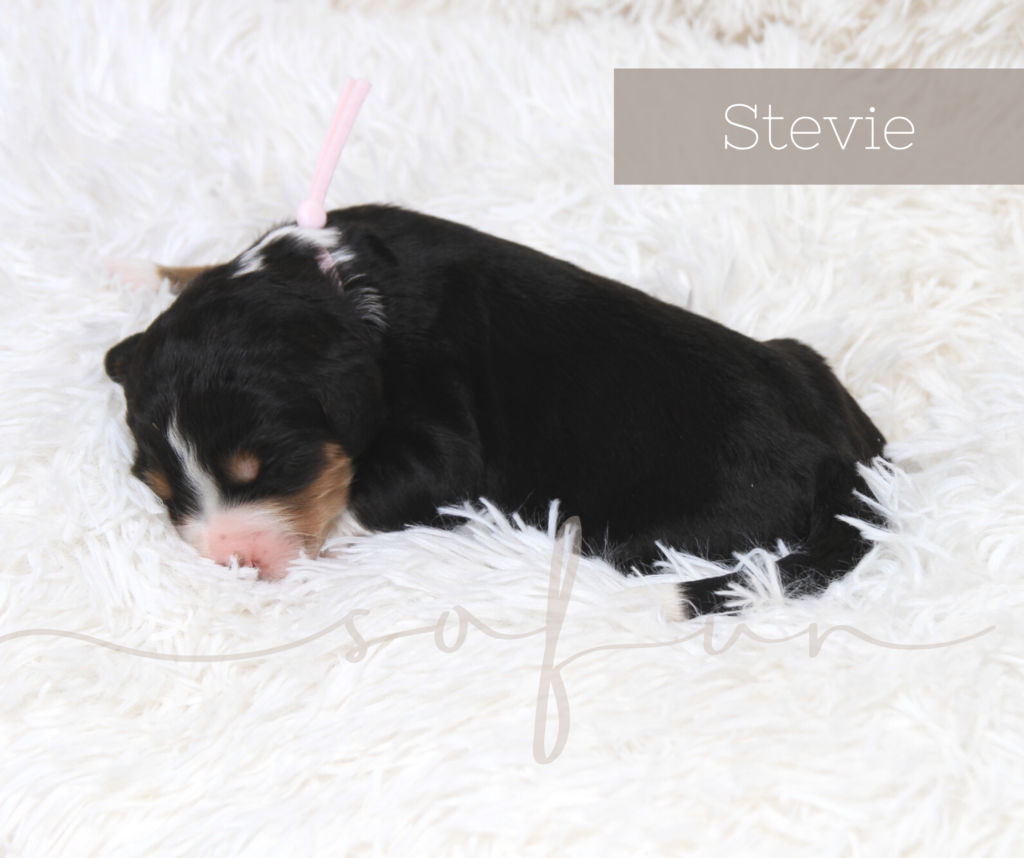 "Alexis"
Female, cream (hidden merle), 1 lbs 10.8 oz, lilac ribbon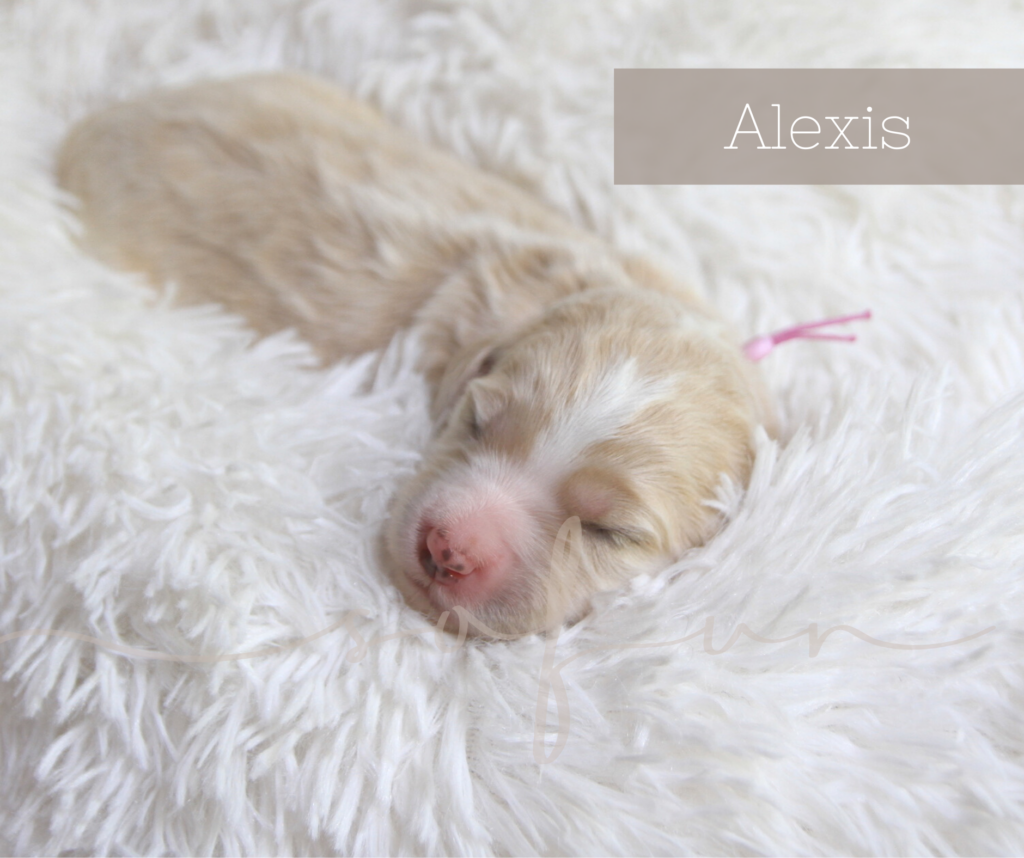 "Ted"
Male, apricot (hidden merle), 2 lbs 2.9 oz, green ribbon