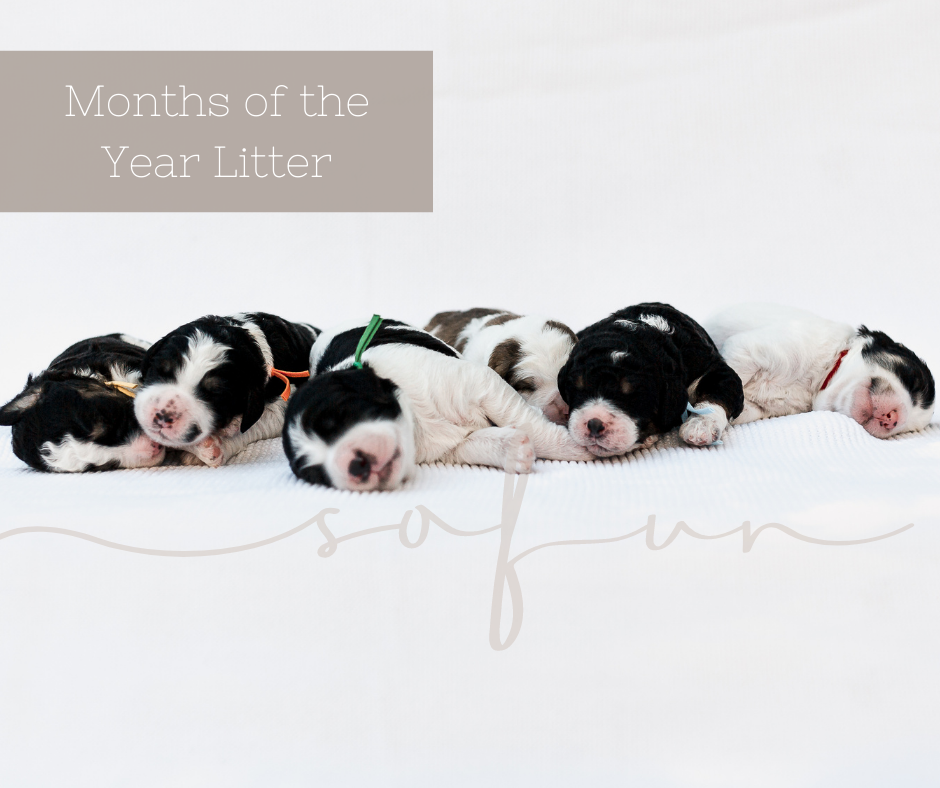 Ten of these sweet babies have future homes secured as of this morning, so we have two spots are still available on our reservation list.
All of their eyes are open now, and they are trying very hard to stand up on their own and are beginning to toddle around like drunken sailors. 🙂
Below are updated photos and weights at 14 days old.
Curriculum: This coming week we will finish up ENS and ESI (see explanations below) and move into daily gentle and safe handling exercises. We'll also start very brief loud noise exposure exercises. My goal is to condition them to human touch in a positive way and begin to desensitize them to sudden loud noises. This coming week I'll also bring our Amazon Alexa into the nursery to start playing soft classical music to signify quiet time overnight.
Early Neurological Stimulation
ENS is a process that introduces short, mild, and gentle stresses to very young puppies in a controlled way.
Benefits of ENS:
improved cardiovascular performance (heart rate)
stronger heart beats
stronger adrenal glands
more tolerance to stress
greater resistance to disease
Early Scent Introduction
ESI is a process of introducing puppies to a different, pungent smell each day during the first 16 days of life. Their reaction (positive, neutral, or negative) is charted.
Benefits of ESI:
increased nose awareness
increased confidence
great for hunting, tracking, and diabetic alert dogs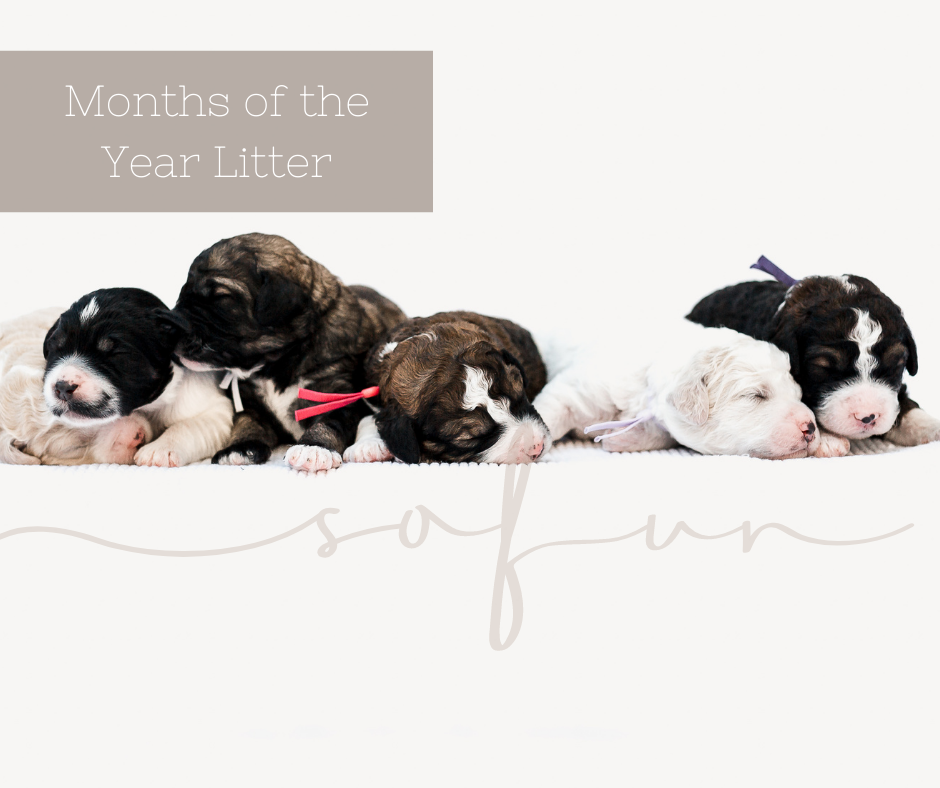 Litter Info:
Born: May 20, 2022 | 6 females | 6 males
We have two spots available on this litter's reservation list.
"January"
male, tri-colored, 3.12 lbs, light blue ribbon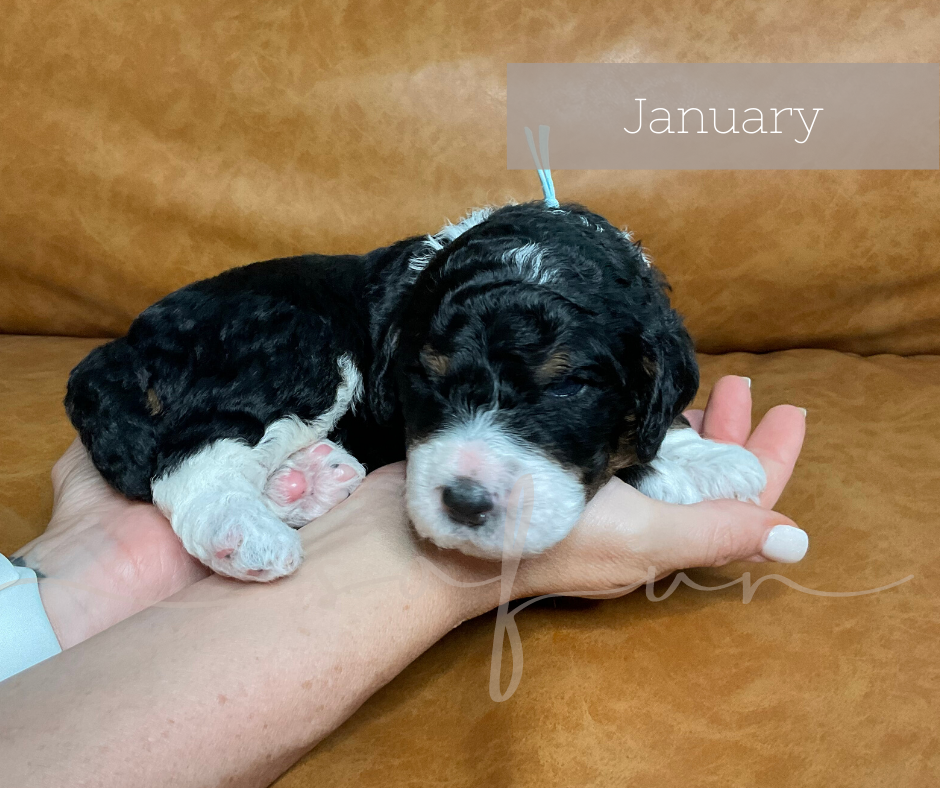 "February"
female, sable, 3.18 lbs, white ribbon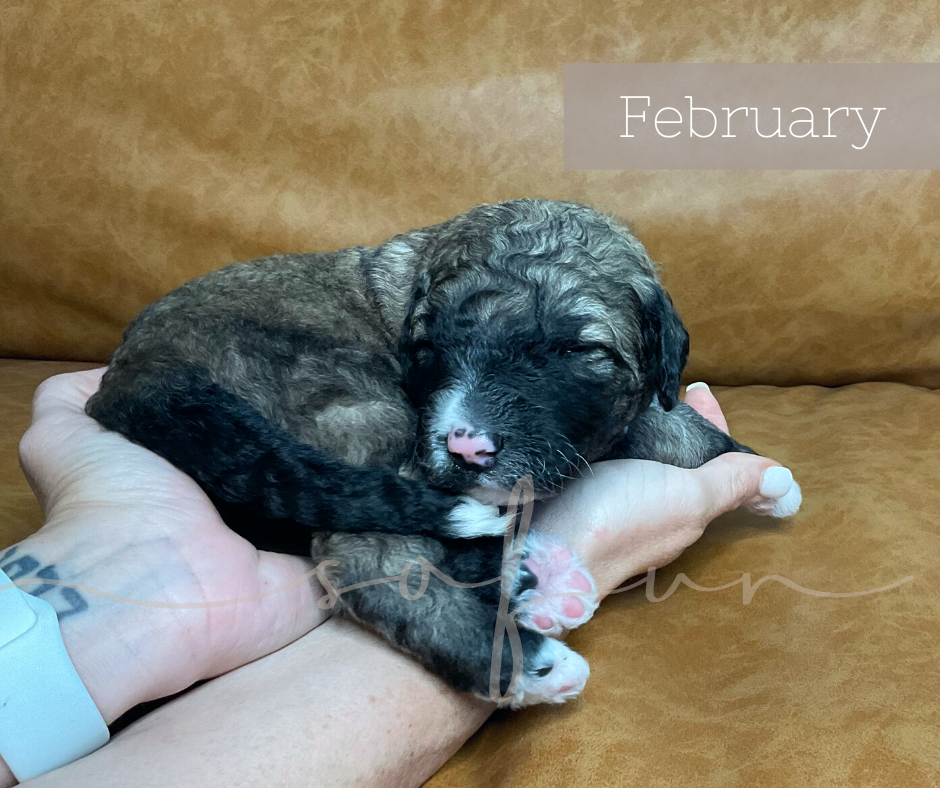 "March"
male, tri-colored, 2.88 lbs, yellow ribbon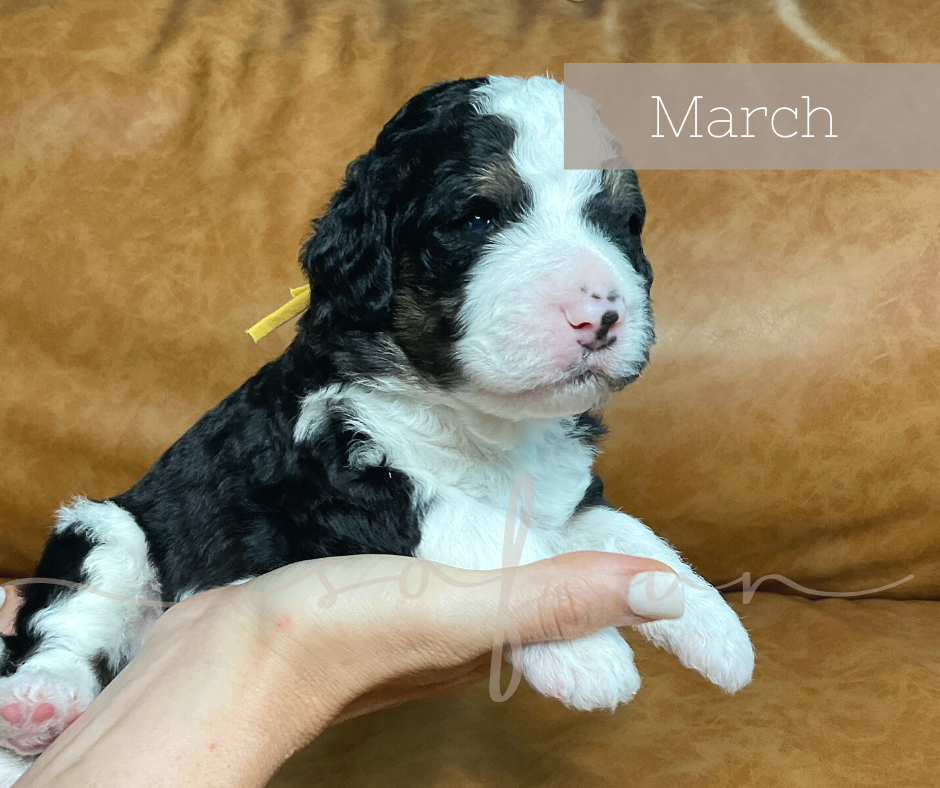 "April"
female, tri-colored parti, 2.62 lbs, silver ribbon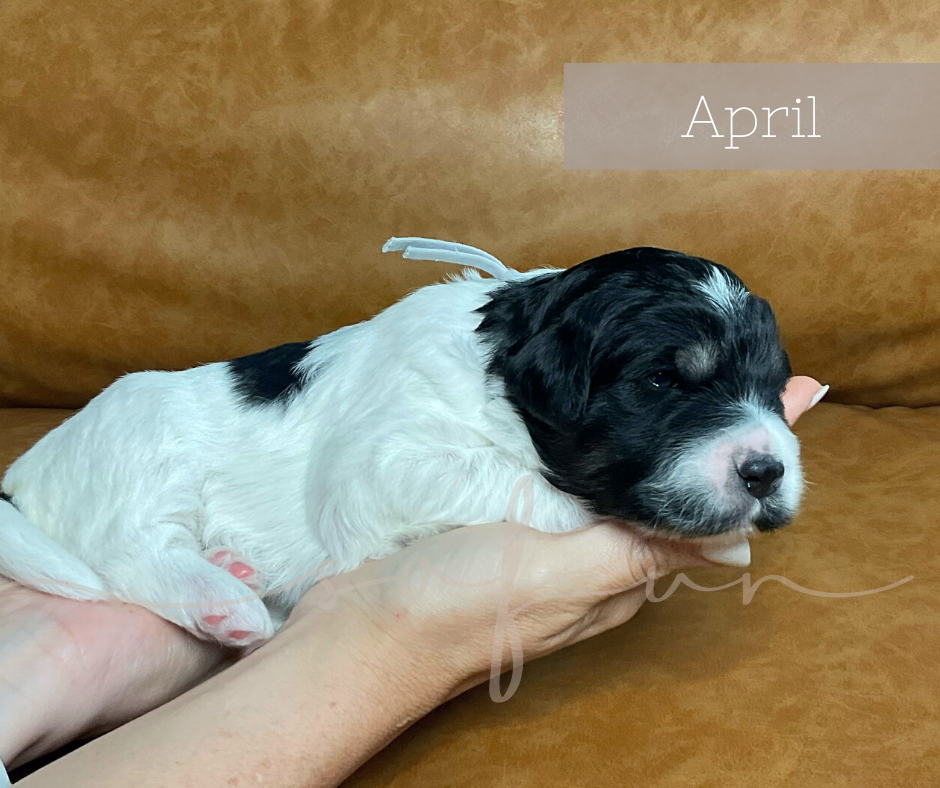 "May"
female, sable, 2.9 lbs, hot pink ribbon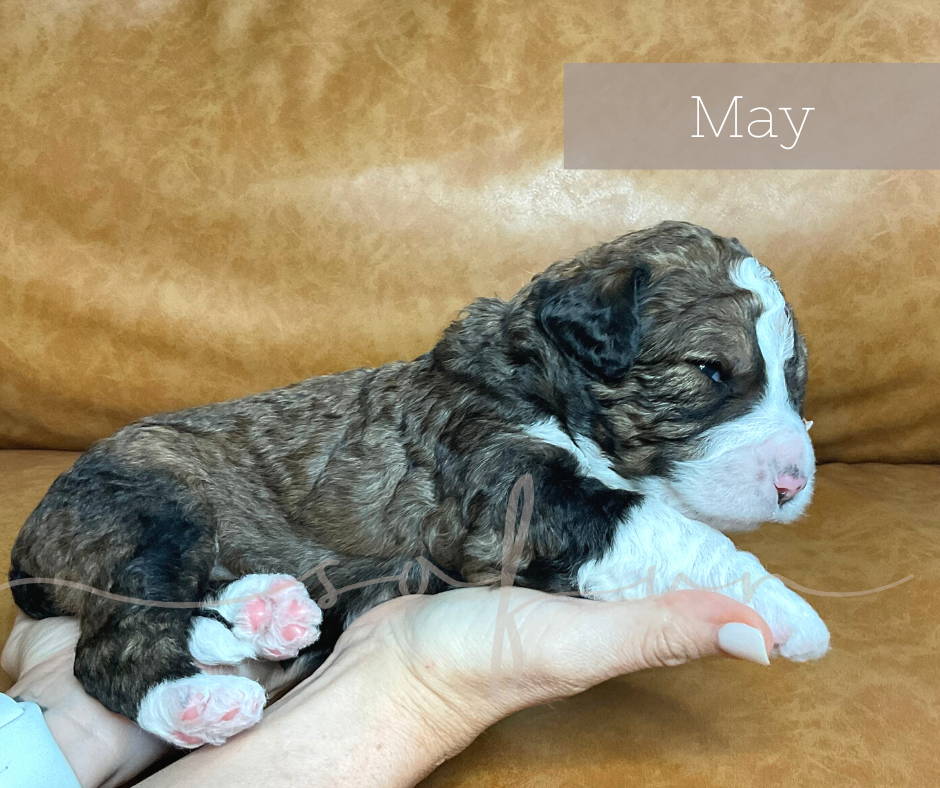 "June"
female, tri-colored, 2.94 lbs, purple ribbon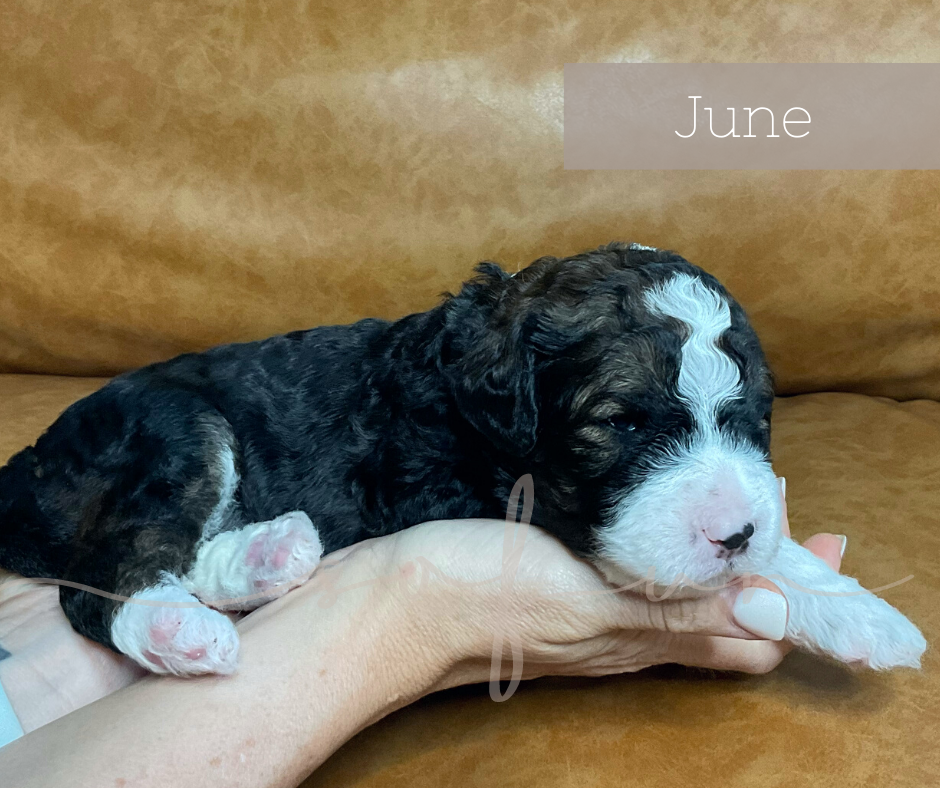 "July"
male, tri-colored extreme parti, 2.82 lbs, red ribbon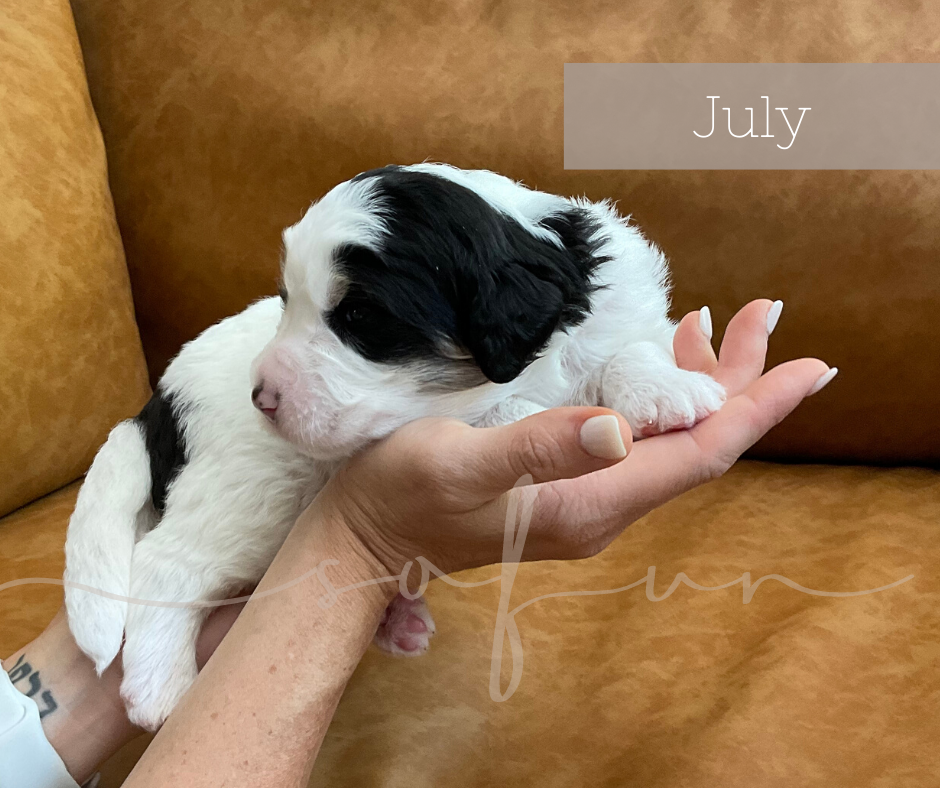 "August"
male, tri-colored, 4.5 lbs, green ribbon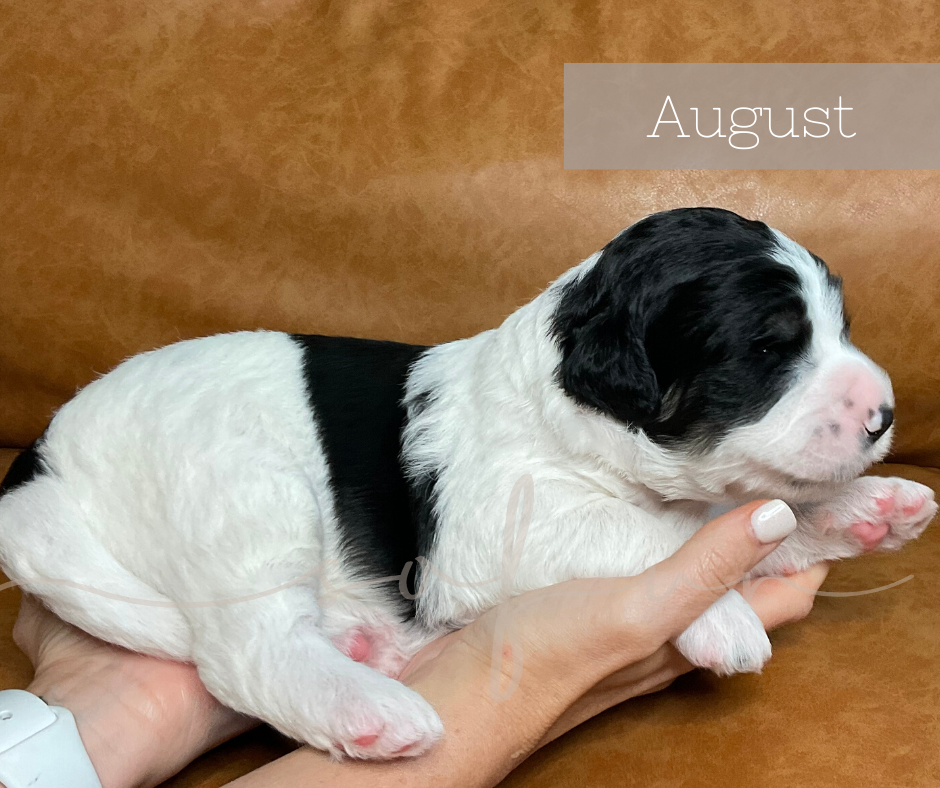 "September"
female, cream, 2.42 lbs, lavender ribbon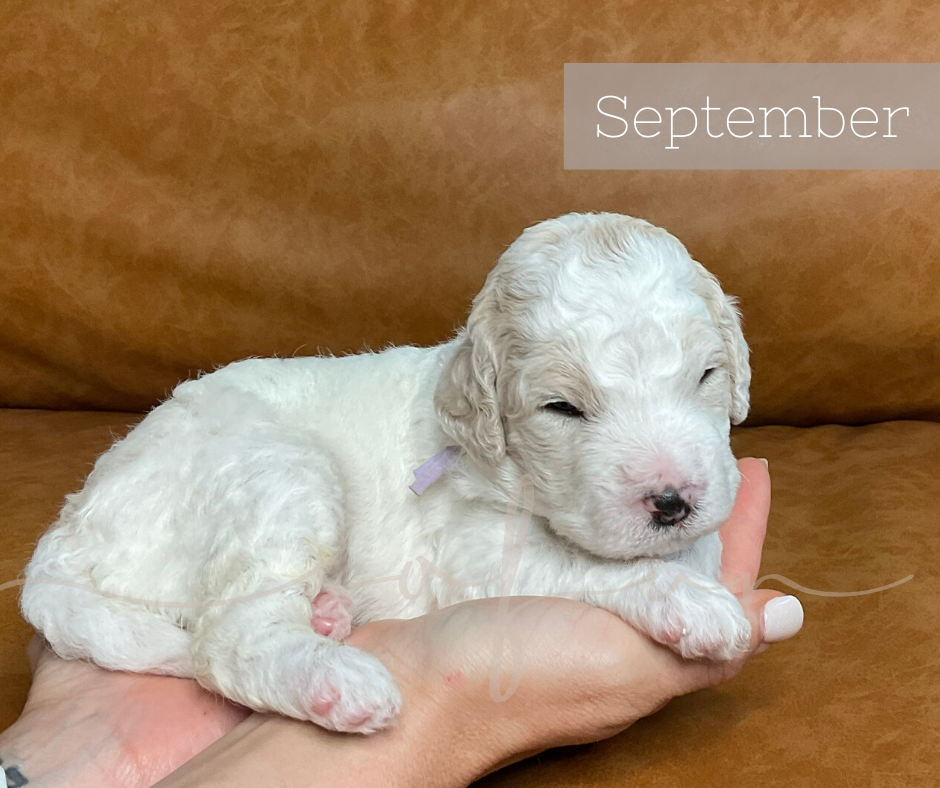 "October"
male, tri-colored parti, 3.52 lbs, orange ribbon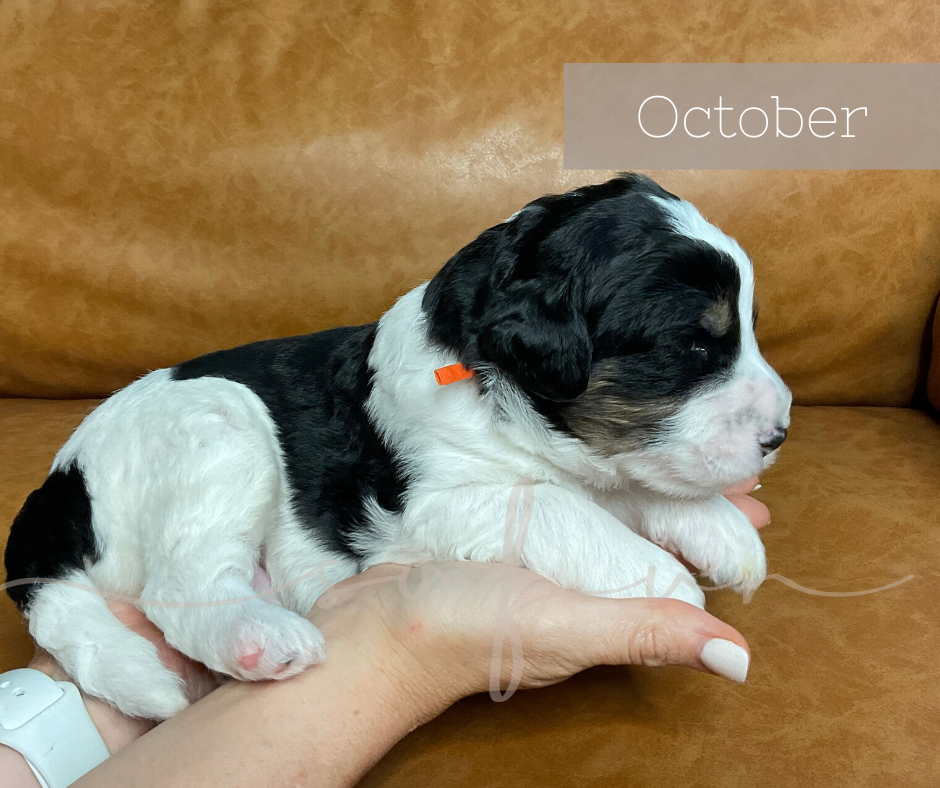 "November"
male, sable parti, 3.08 lbs, blue ribbon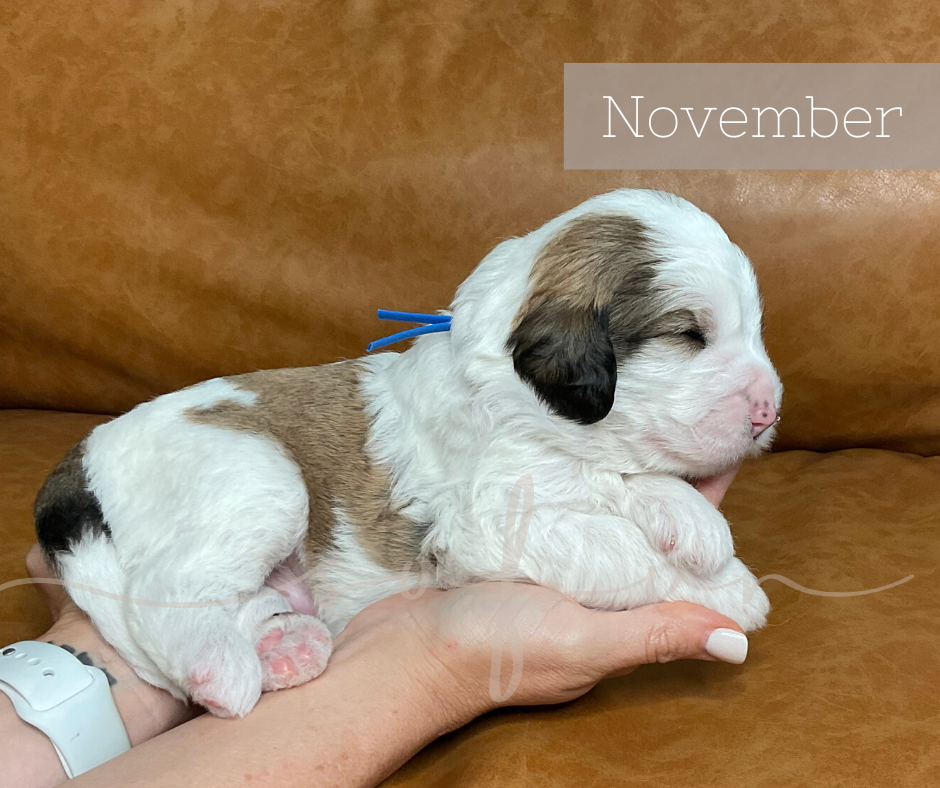 "December"
female, cream/apricot, 2.66 lbs, light pink ribbon