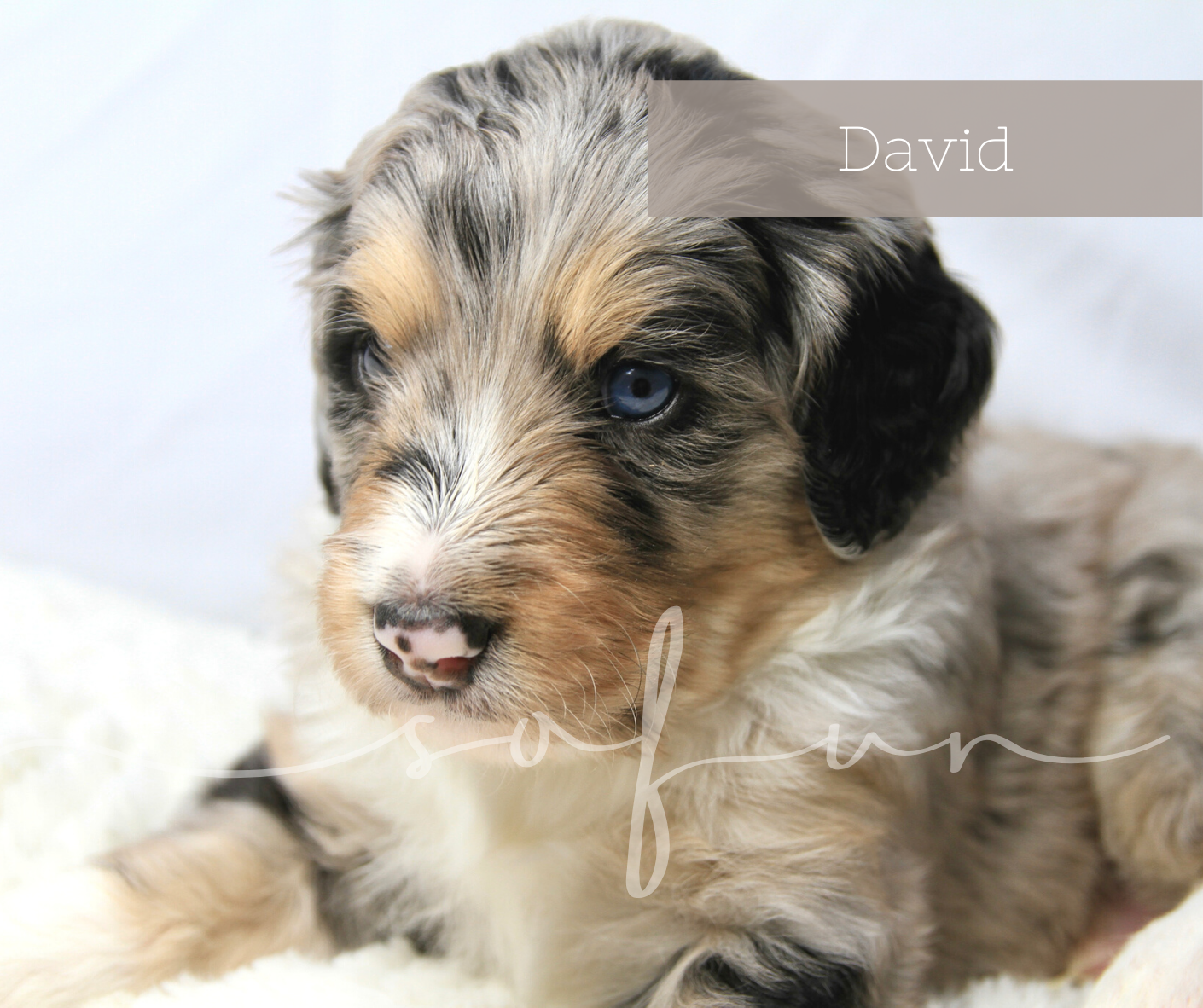 And then there was one! Nine of these babies have secured homes — all the way from Pennsylvania and Alabama to Tennessee and California. One spot remains left on the reservation list.
This past week, I introduced puppy "mush" to help Teddie Kate out with feeding, now that teeth have erupted with vengeance on these little guys. It is both messy and funny! I've also been adding each day "novelty" items (unassuming and gentle) into their whelping box for exposure and awareness. So far they seen everything from fake plants, to rolled up towels, to rubber duck toys/balls, to a stuffed giraffe.
Curriculum & Care: This week I began the 5 day process of deworming the pups (& mom!) to begin protection against potential parasites and I will continue daily exposure activities with different items such as bubble wrap, stuffed toys/ropes/etc., or even balance boards. I'll also continue the 10 daily handling exercises and increase their "mush" feedings to 2-3 times a day.
10-step handling exercises include:
1. Rub ears
2. Cover eyes
3. Open mouth and run fingers on gums
4. Rub belly in circular motions
5. Run hand down back
6. Run hand and fingers along tail
7. Touch all paws
8. Tap nails
9. Run fingers around next & under collar/ribbon
10. Touch their nose
Attention Future Families!
I have updated puppy evaluation info on the SoFun Families page (you have the password to this page in your email!). You'll find what I'll evaluate the puppies on, as well as score interpretations.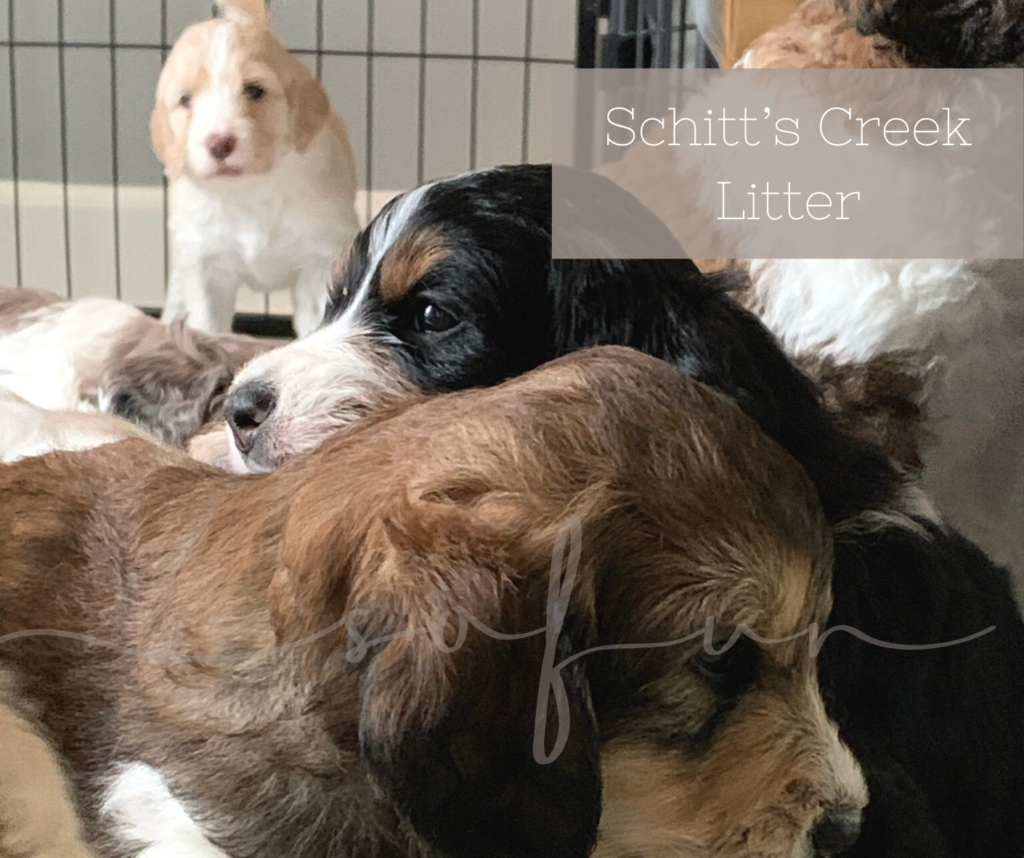 Litter Info & Pictures:
Born: April 15, 2021 | 4 females | 6 males
Photos taken: May 13, 2021
"David"
Male, tri-colored merle, 4.82 lbs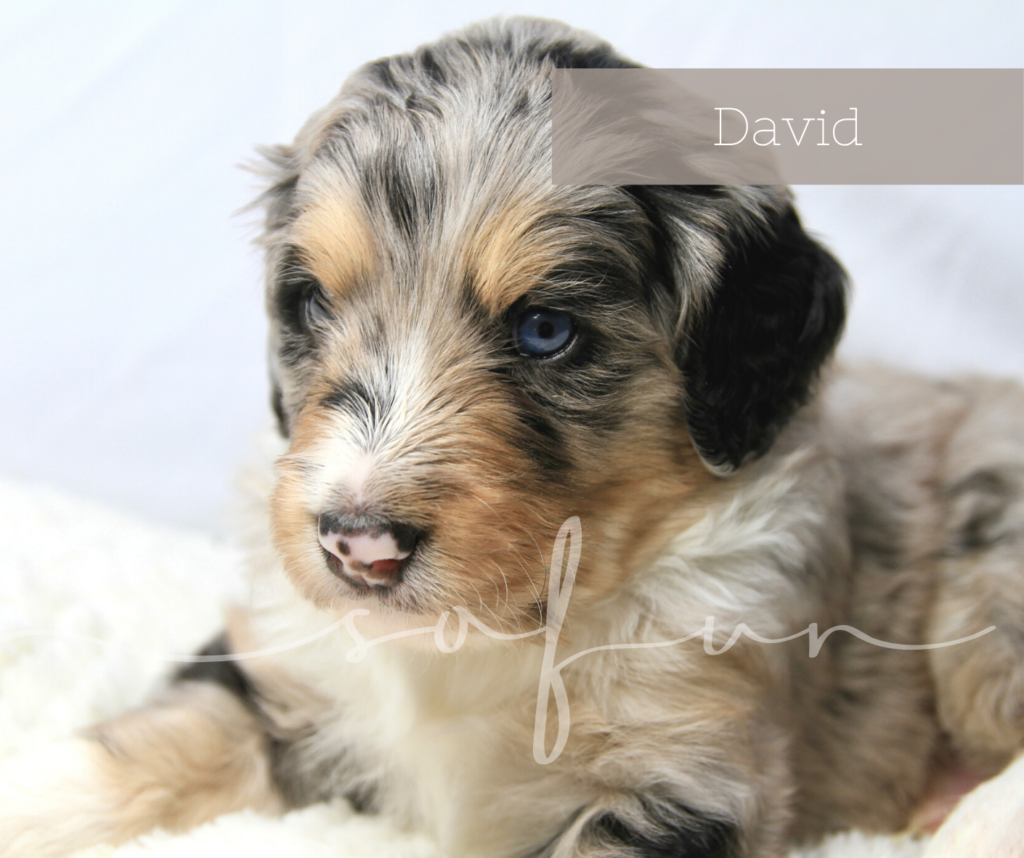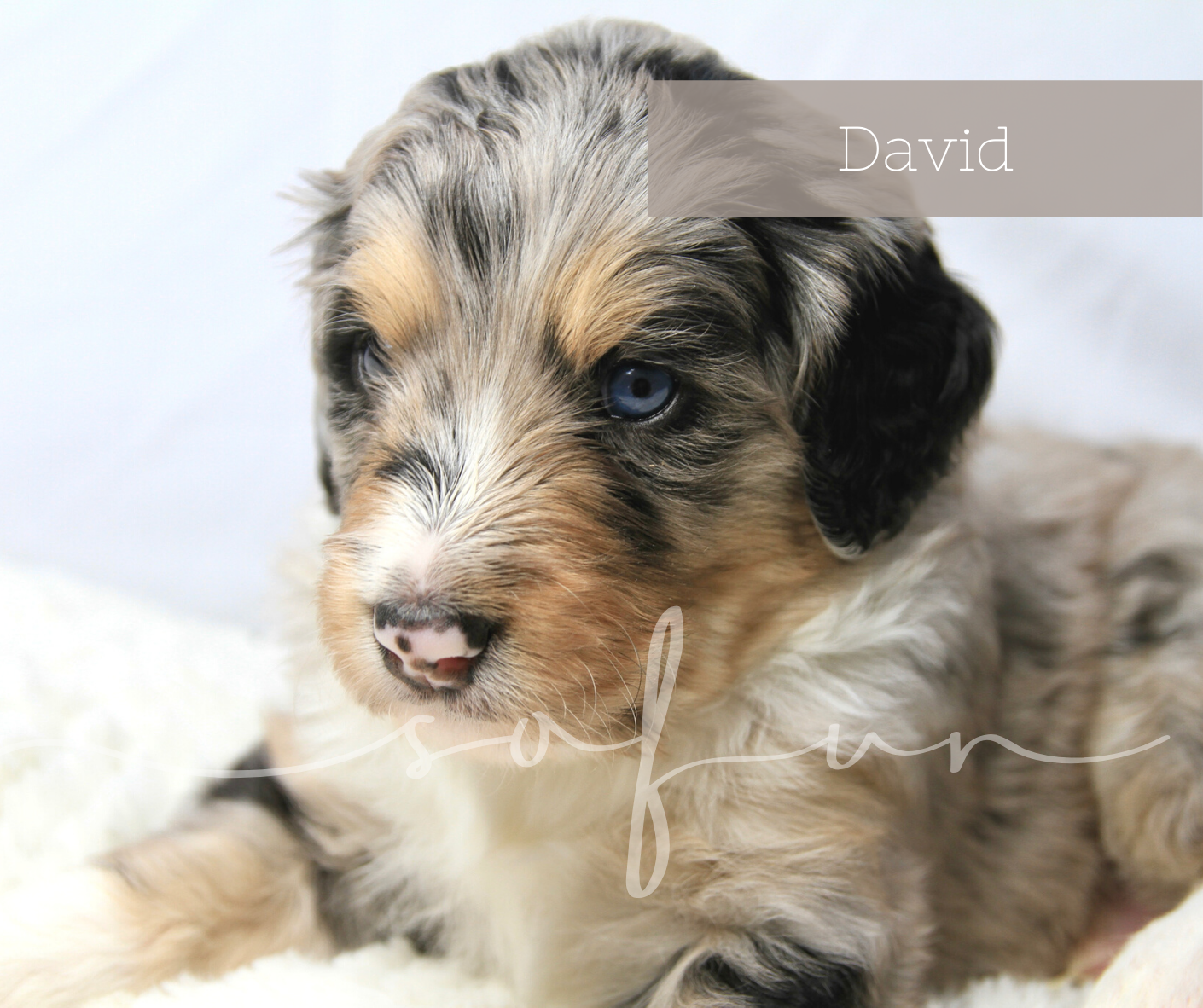 "Jocelyn"
Female, parti sable, 5.76 lbs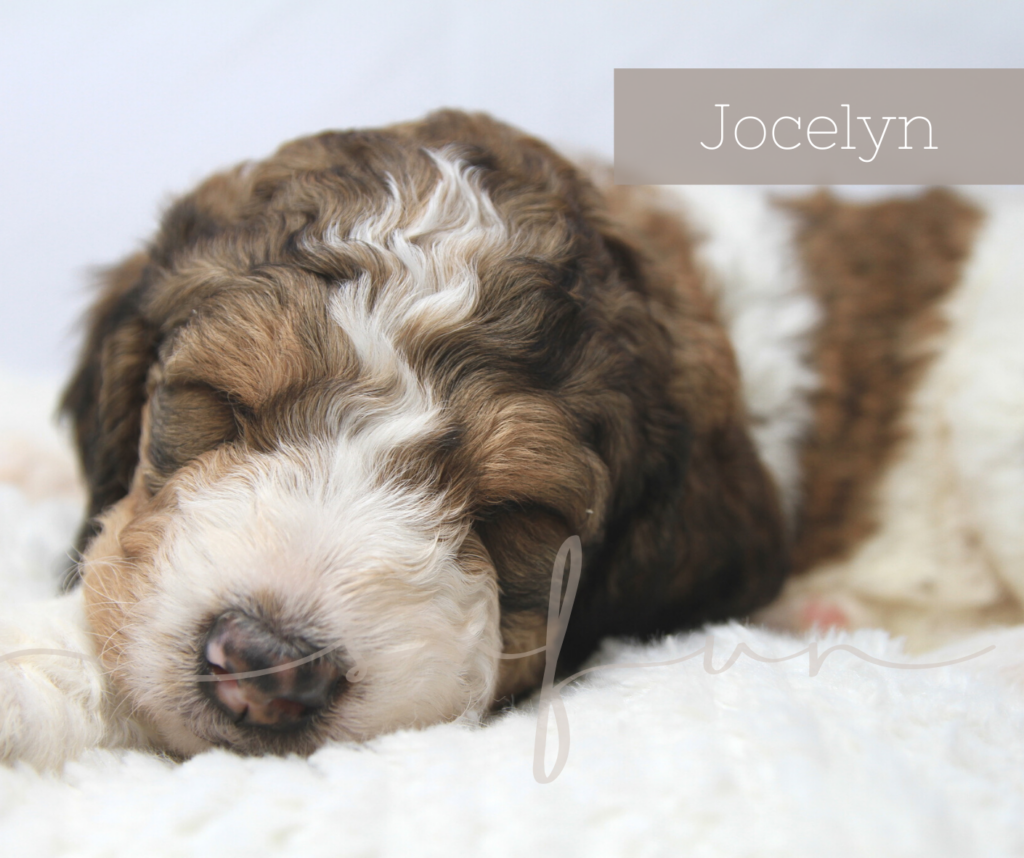 "Johnny"
Male, sable, 4.92 lbs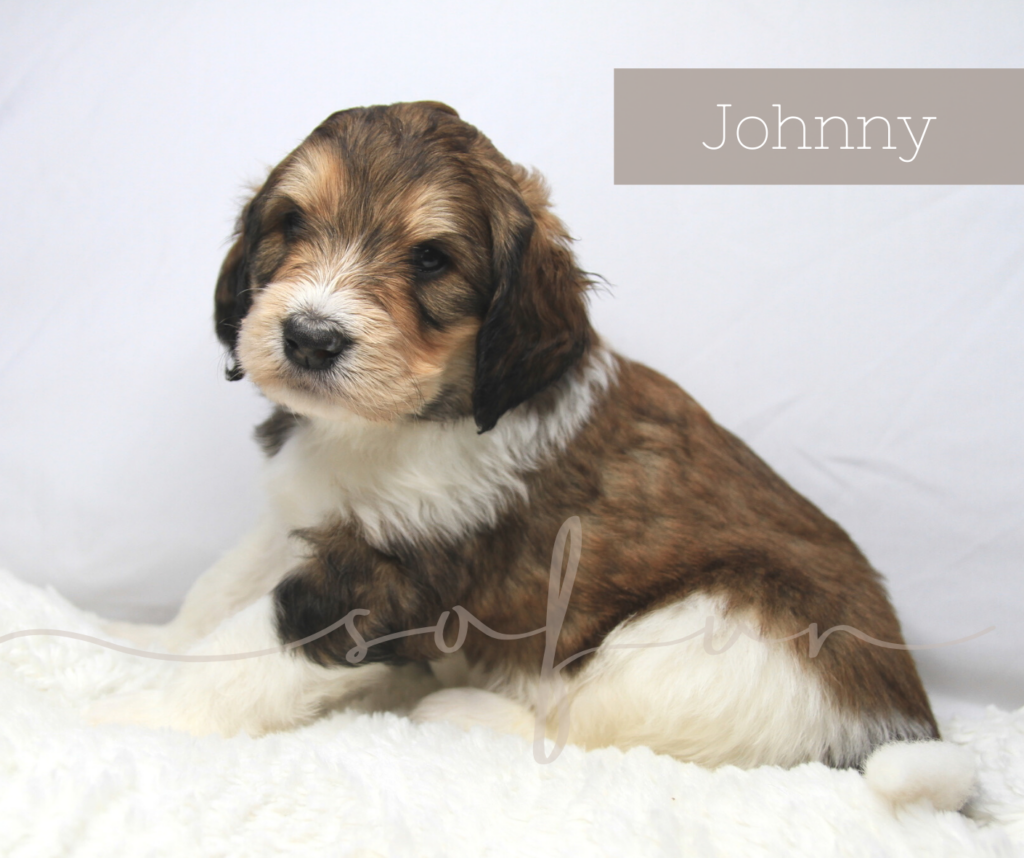 "Moira"
Female, tri-colored merle, 5.32 lbs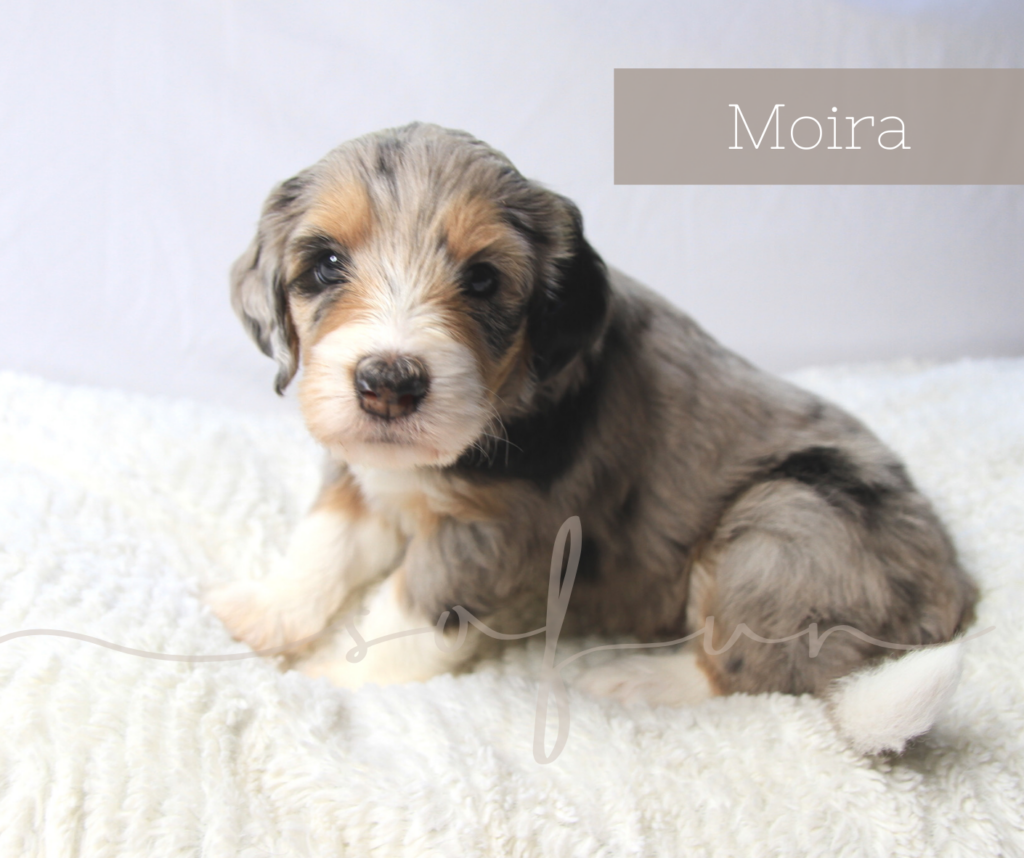 "Bob"
Male, apricot parti (hidden merle), 5.88 lbs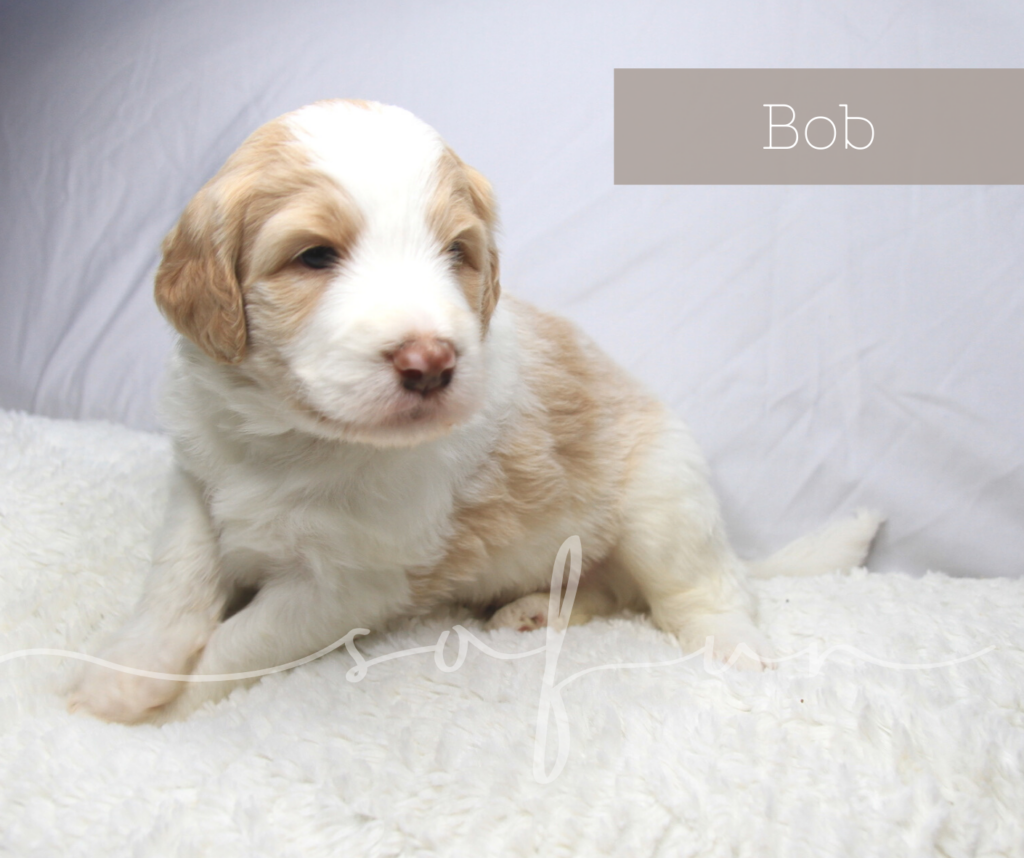 "Patrick"
Male, tri-colored parti merle, 5.28 lbs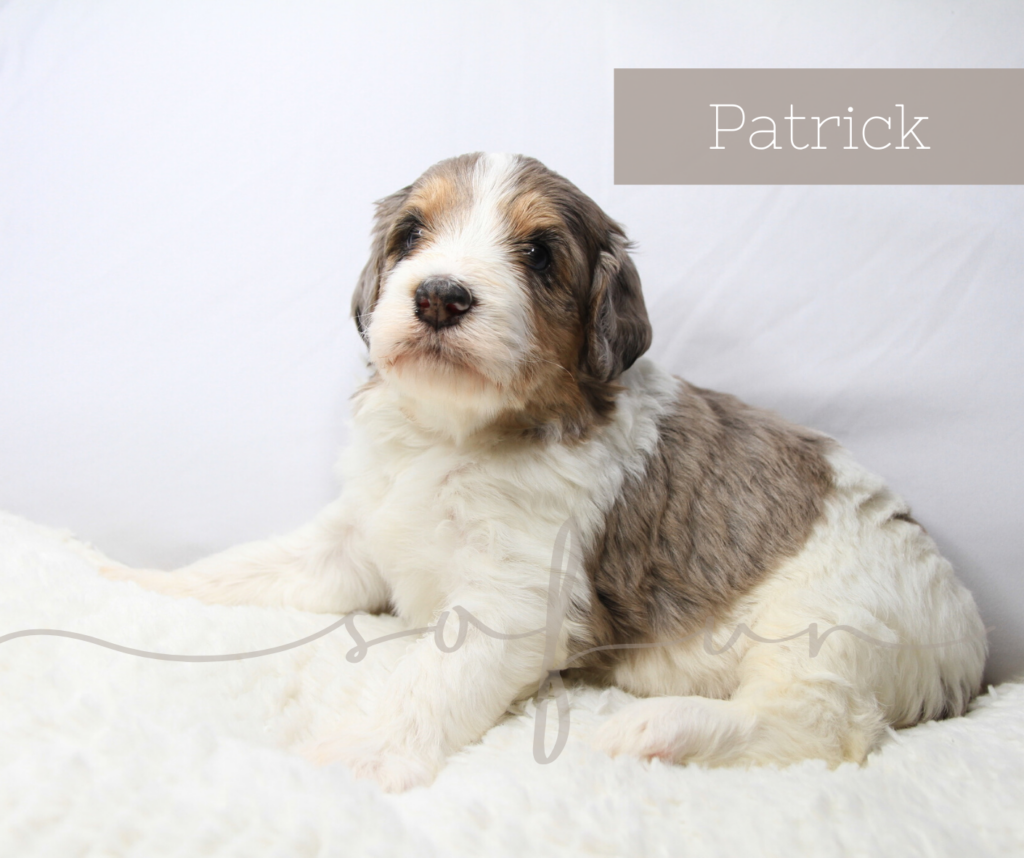 "Roland"
Male, sable & white, 5.56 lbs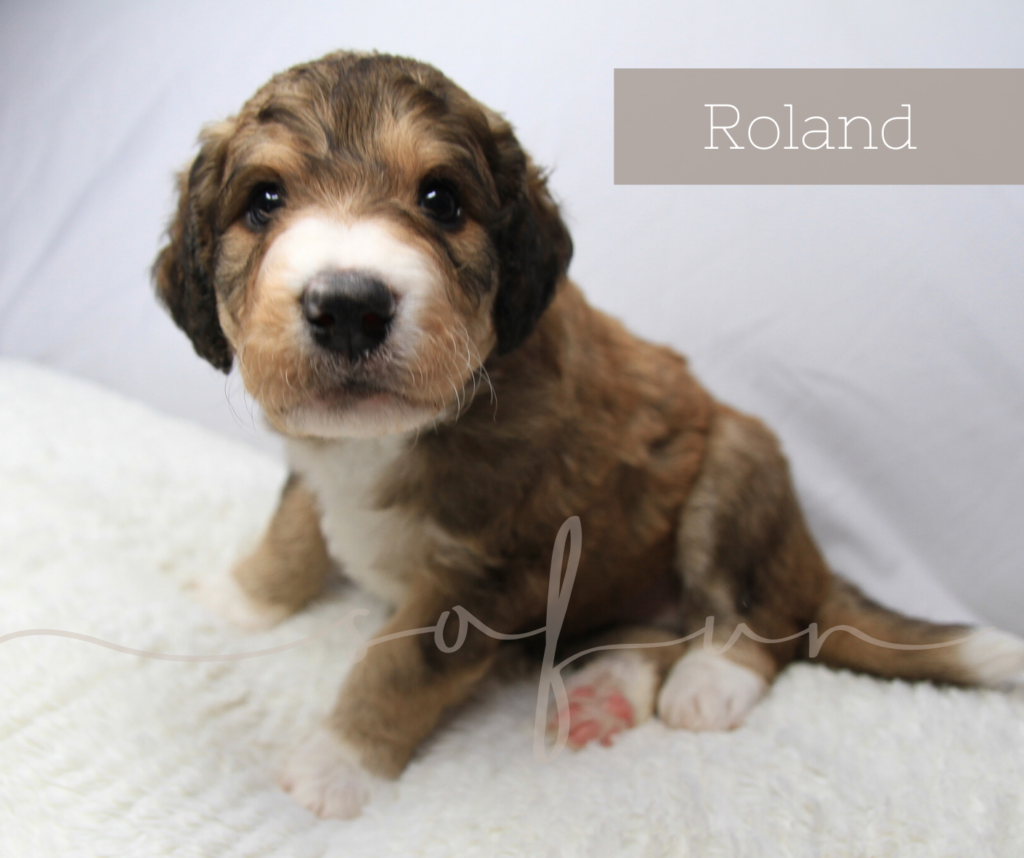 "Stevie"
Female, black tri-colored, 4.92 lbs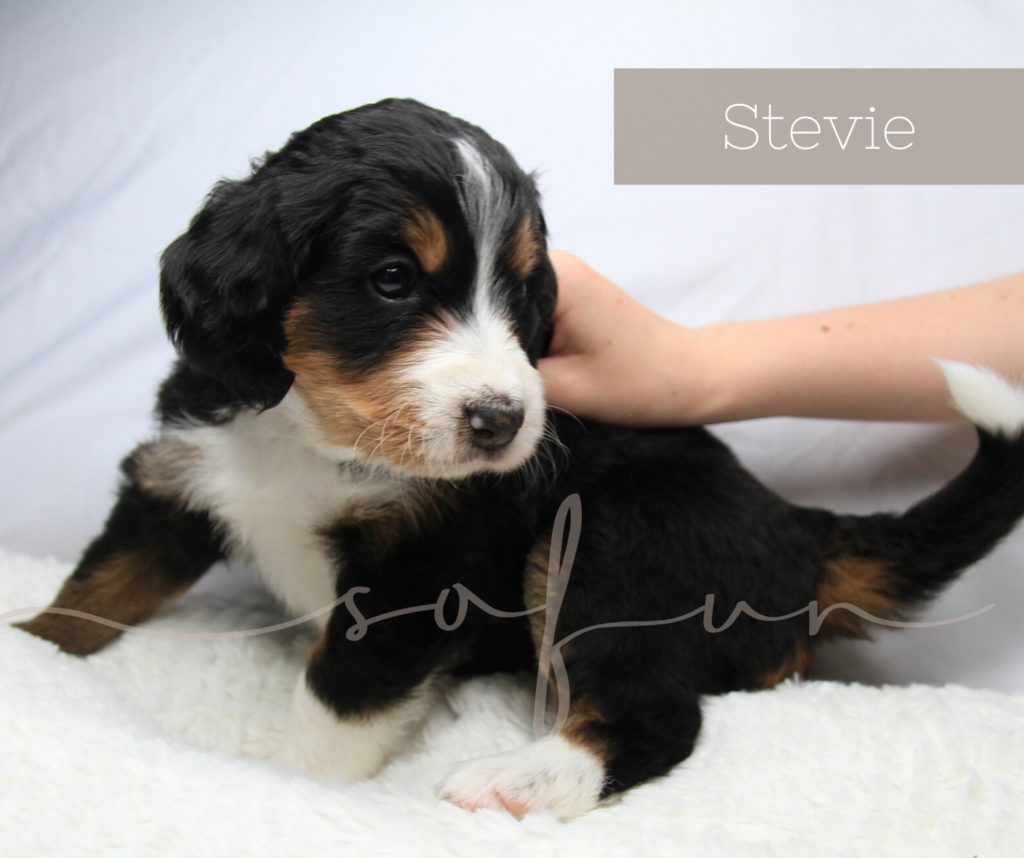 "Alexis"
Female, cream (hidden merle), 4.7 lbs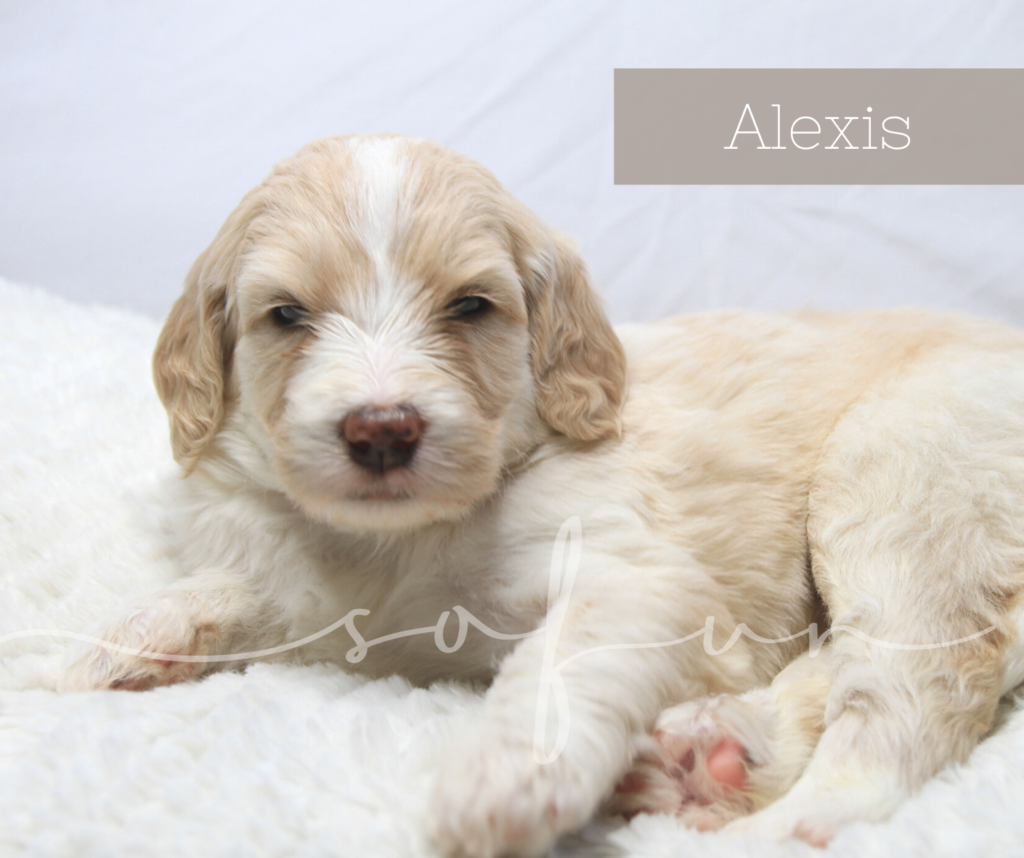 "Ted"
Male, apricot (hidden merle), 5.9 lbs