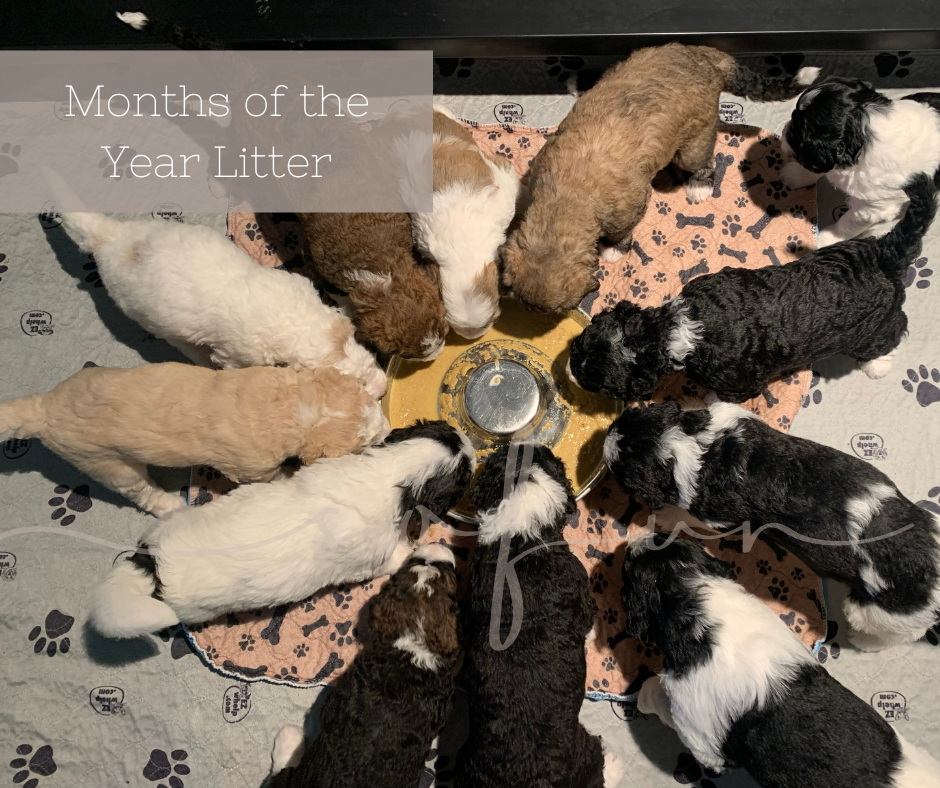 This past week, the puppies were introduced to "mush" to help Teddie Kate out with feeding since teeth have erupted! They figured out really quickly that this new food tastes so good! The mush is a blended version of puppy food, probiotics, pumpkin, and goat's milk.
I've also been adding each day "novelty" items (unassuming and gentle) into their whelping box for exposure and awareness. These pups live in our front living room, so they also hear the daily sounds of a full and busy household.
Curriculum & Care: Today I began the 5 day process of deworming the pups (& mom!) to begin protection against potential parasites and I will continue daily exposure activities with different items such as bubble wrap, stuffed toys/ropes/etc., and even balance boards. I'll also continue the 10 daily handling exercises and sound exposure and increase their "mush" feedings to 2-3 times a day.
10-step handling exercises include:
1. Rub ears
2. Cover eyes
3. Open mouth and run fingers on gums
4. Rub belly in circular motions
5. Run hand down back
6. Run hand and fingers along tail
7. Touch all paws
8. Tap nails
9. Run fingers around next & under collar/ribbon
10. Touch their nose
Attention Future Families!
Only 4 weeks left until these babies come home to you! Can you believe it? Now is the time to start planning for homecoming! Check out the SoFun Families page (I've sent this page's password via email before! Or text me if you can't find it!). You'll find lots of information you need, as well as links to my recommendations for toys/crates/food/etc… even grooming and training options for the local families. You'll also see all the information on how aptitude testing will go, as well as score interpretations.
Litter Info:
Born: May 20, 2022 | 6 females | 6 males
Puppy Pick Weekend: July 8-11, 2022
Go-Home: July 15, 2022
We have one spot available on this litter's reservation list.
Updated weights and photos are below at 28 days old (4 weeks).
Disclaimer: Puppies are HARD to photograph. So please don't mind some of these "action shots." These were the absolute best I could get today! 😂
"January"
male, tri-colored, 5.3 lbs, light blue ribbon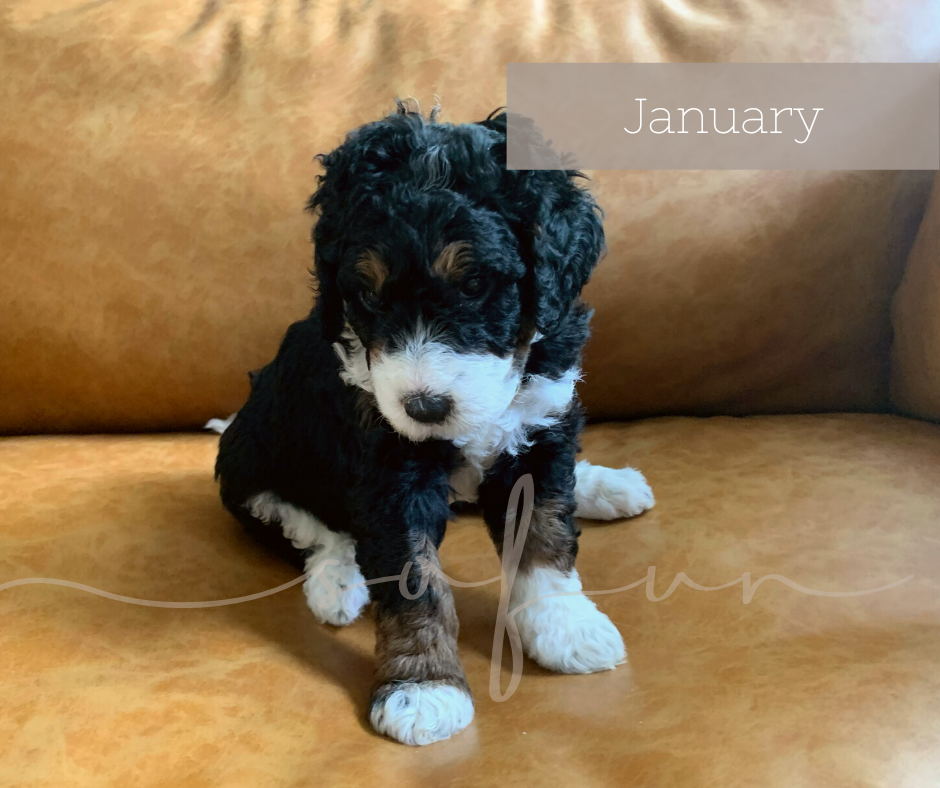 "February"
female, sable, 6.06 lbs, white ribbon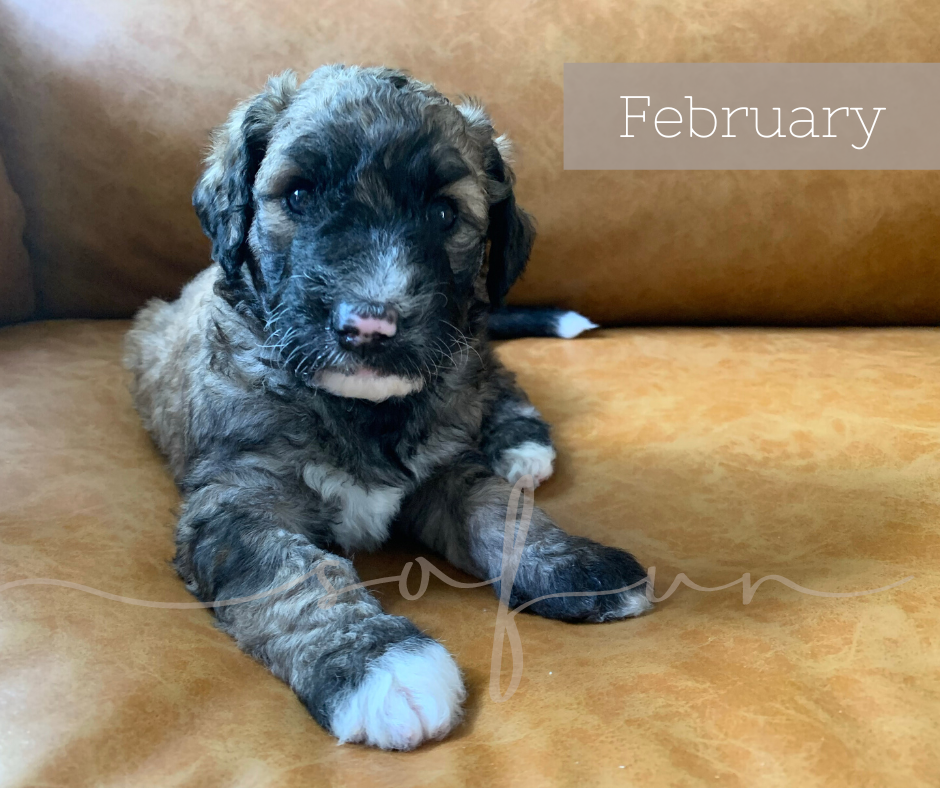 "March"
male, tri-colored, 4.8 lbs, yellow ribbon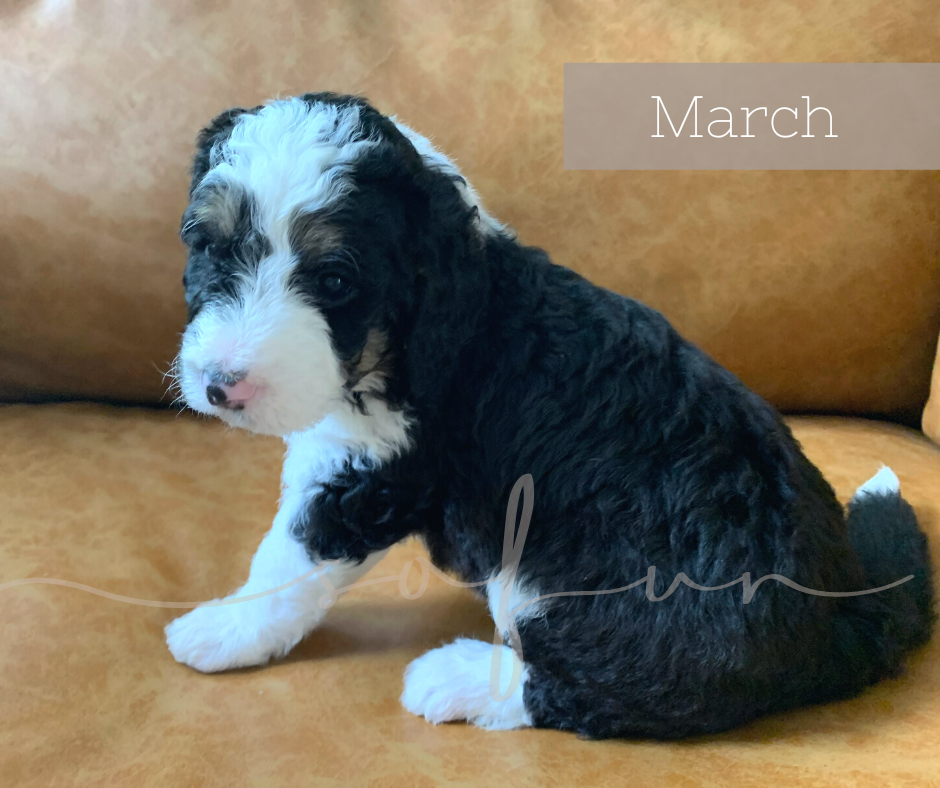 "April"
female, tri-colored parti, 4.5 lbs, silver ribbon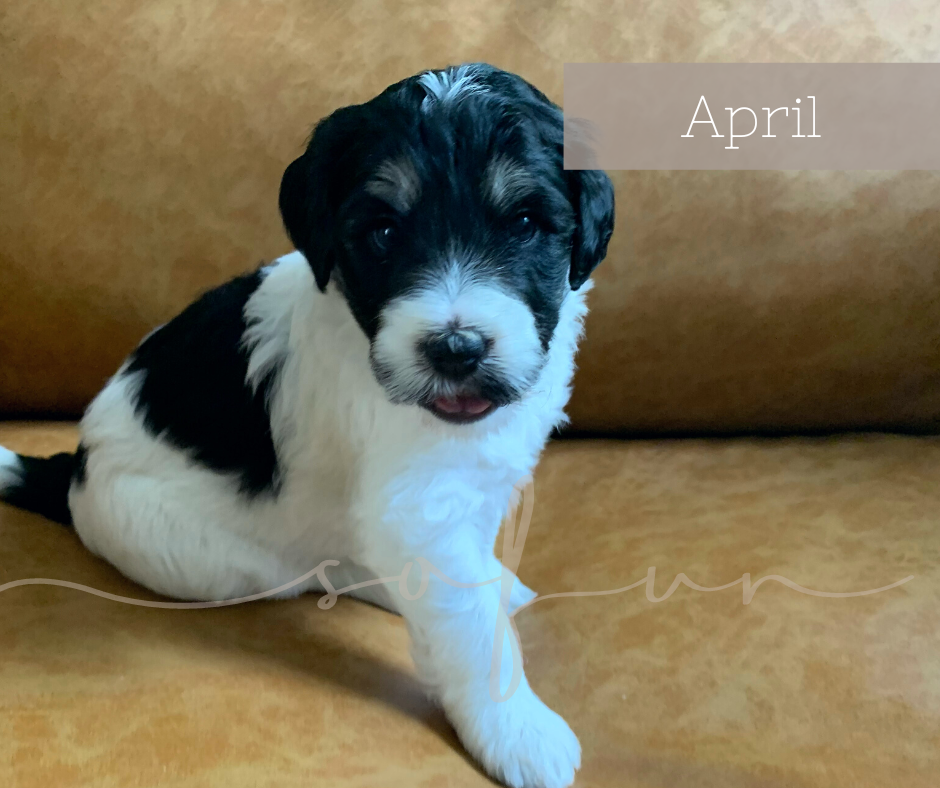 "May"
female, sable, 5.08 lbs, hot pink ribbon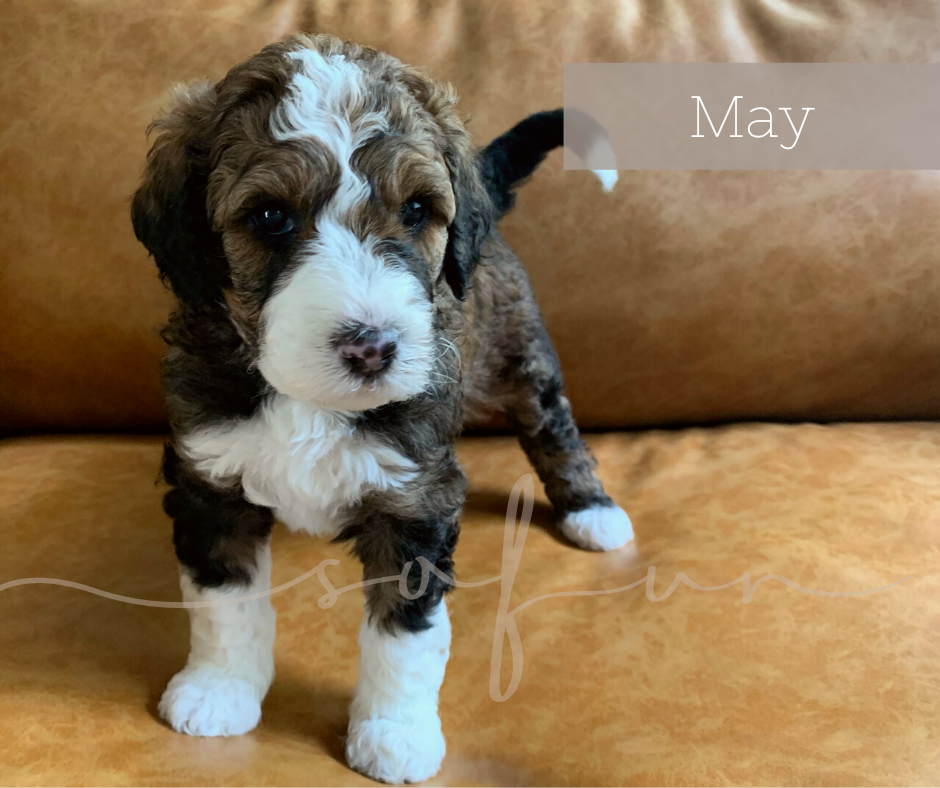 "June"
female, tri-colored, 4.76 lbs, purple ribbon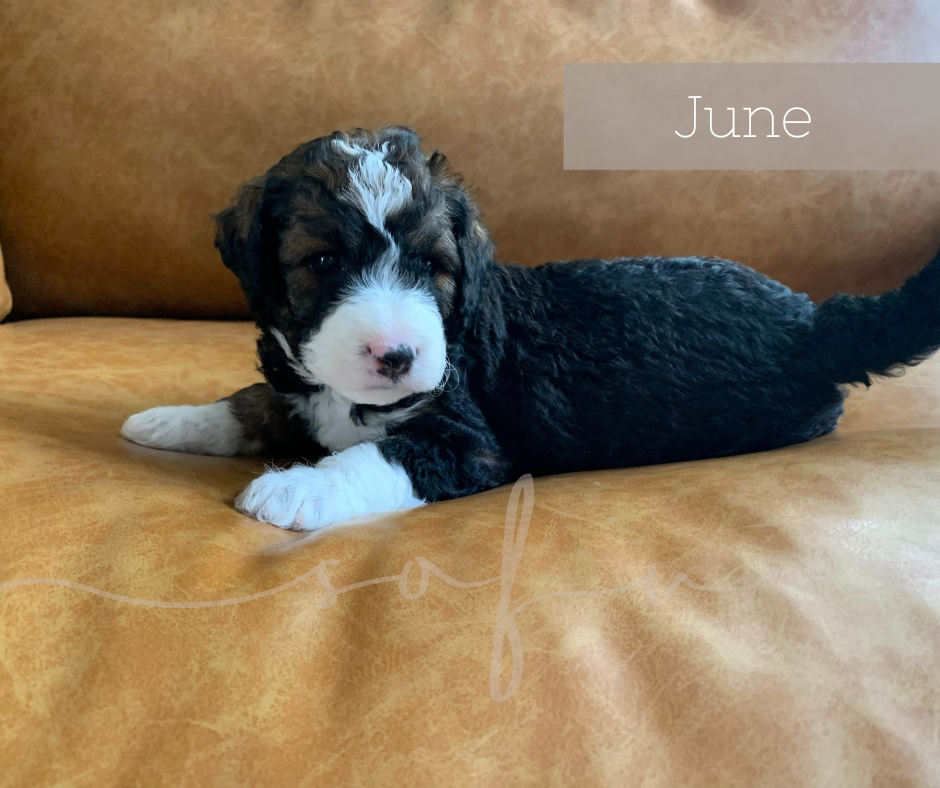 "July"
male, tri-colored extreme parti, 4.52 lbs, red ribbon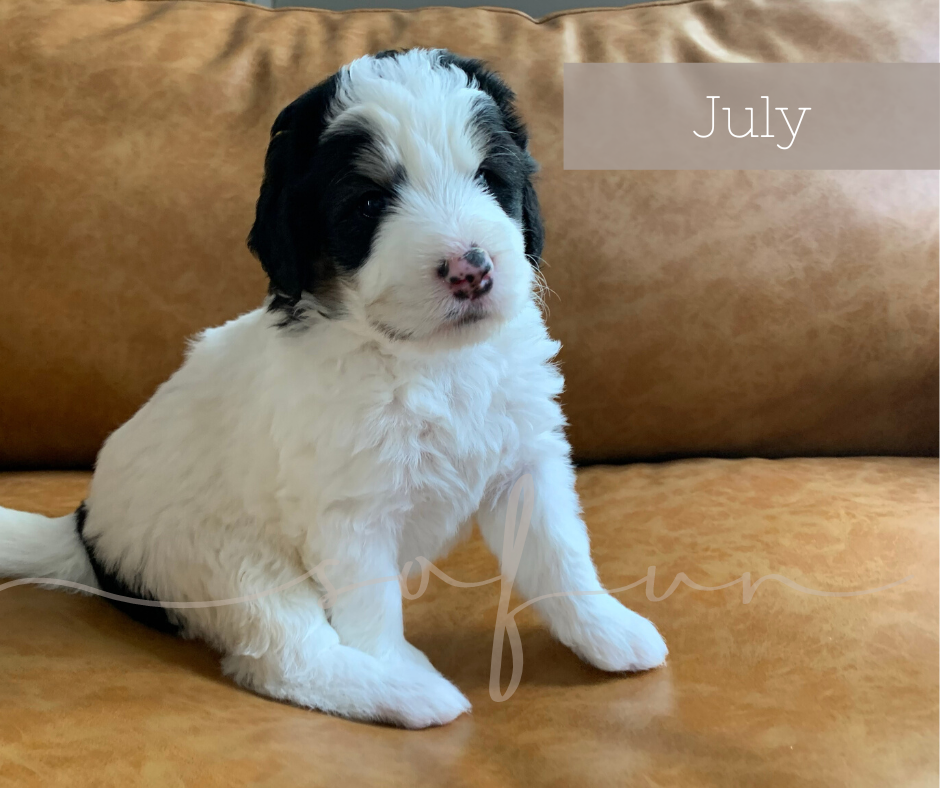 "August"
male, tri-colored, 7.76 lbs, green ribbon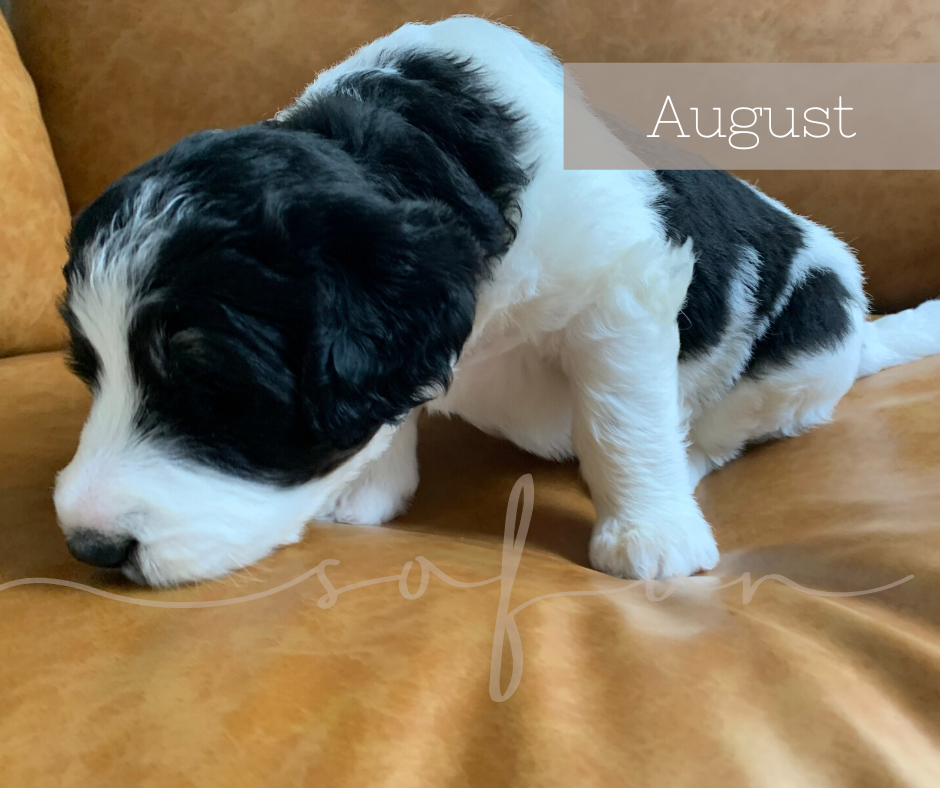 "September"
female, cream, 4.2 lbs, lavender ribbon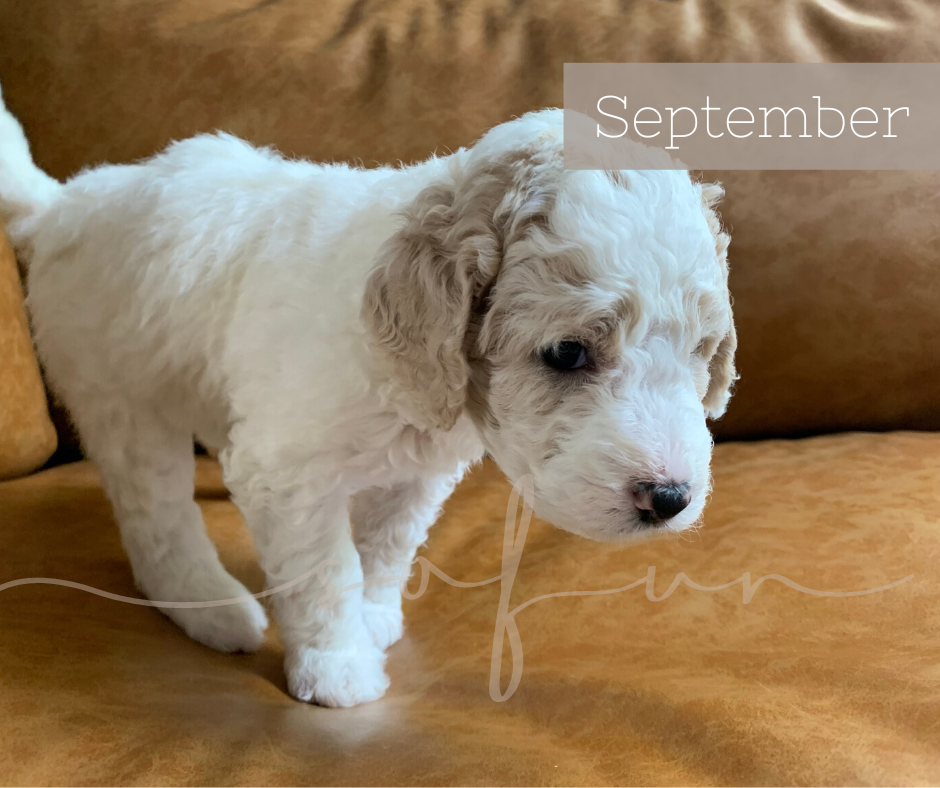 "October"
male, tri-colored parti, 6.2 lbs, orange ribbon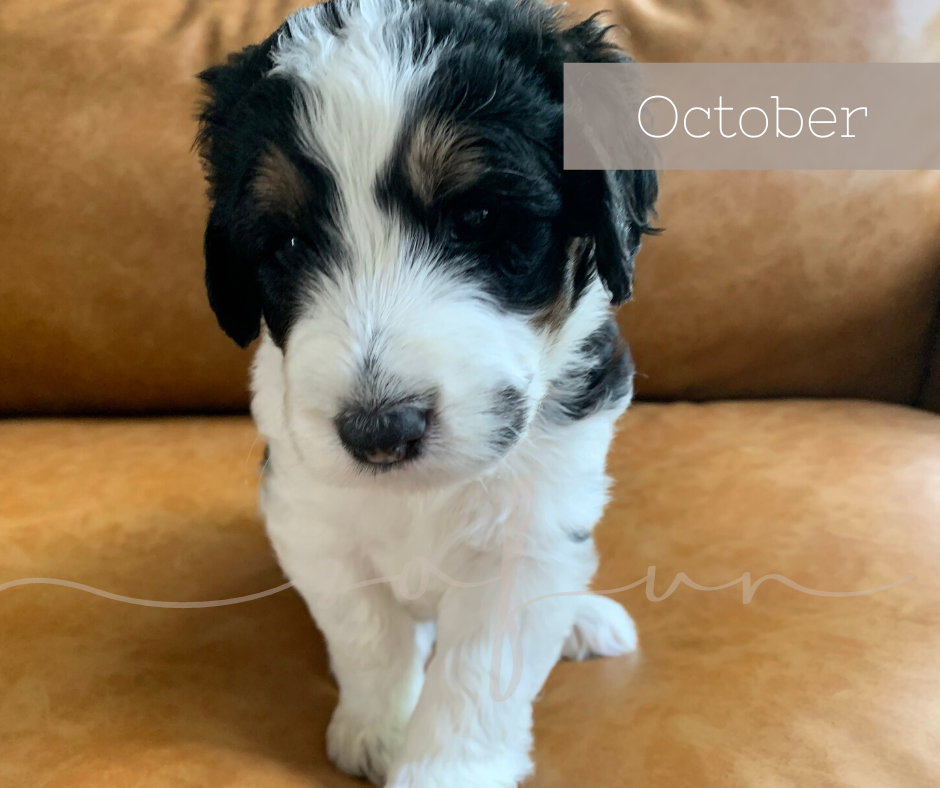 "November"
male, sable parti, 4.58 lbs, blue ribbon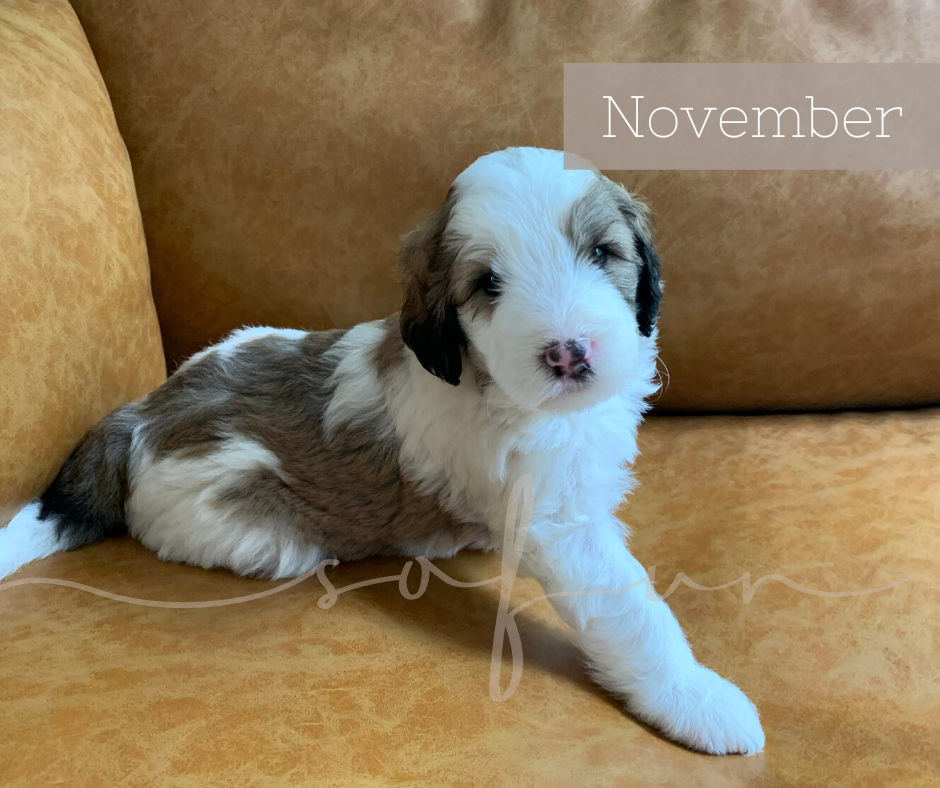 "December"
female, cream/apricot, 4.56 lbs, light pink ribbon