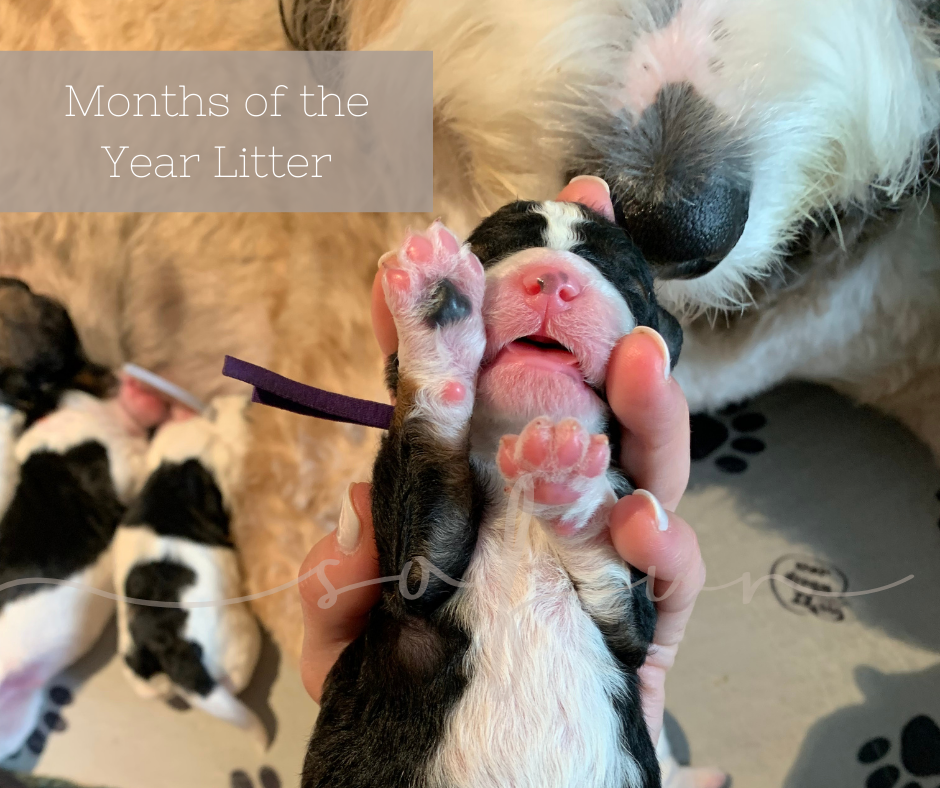 Seven of these sweet babies have future homes secured as of this morning, and I am so excited about the families they'll be a part of! We don't know who is going with who yet, as puppy picks won't happen until 7 weeks old.
There are five spots are still available on our reservation list!
Below are updated photos and weights at 7 days old. They've all gained almost a pound and are wriggly, squirmy, and thriving so far!
Curriculum: We weigh the pups daily and have started both ENS and ESI exercises (see below) to begin to stimulate their brains and bodies. Other than that, we do minimal handling at this age and keep mom near-by, all under constant supervision. One important aspect of our curriculum is after a pup is 3 days old we never put the pup back down if they are panicked or upset. We hold the puppies close to our face and heart, helping them to learn to trust our care of them. This is the foundation of the relationship between dog and human. We want them to know people are kind. Once they have settled and relaxed, puppies are returned to mom.
Early Neurological Stimulation
ENS is a process that introduces short, mild, and gentle stresses to very young puppies in a controlled way.
Benefits of ENS:
improved cardiovascular performance (heart rate)
stronger heart beats
stronger adrenal glands
more tolerance to stress
greater resistance to disease
Early Scent Introduction
ESI is a process of introducing puppies to a different, pungent smell each day during the first 16 days of life. Their reaction (positive, neutral, or negative) is charted.
Benefits of ESI:
increased nose awareness
increased confidence
great for hunting, tracking, and diabetic alert dogs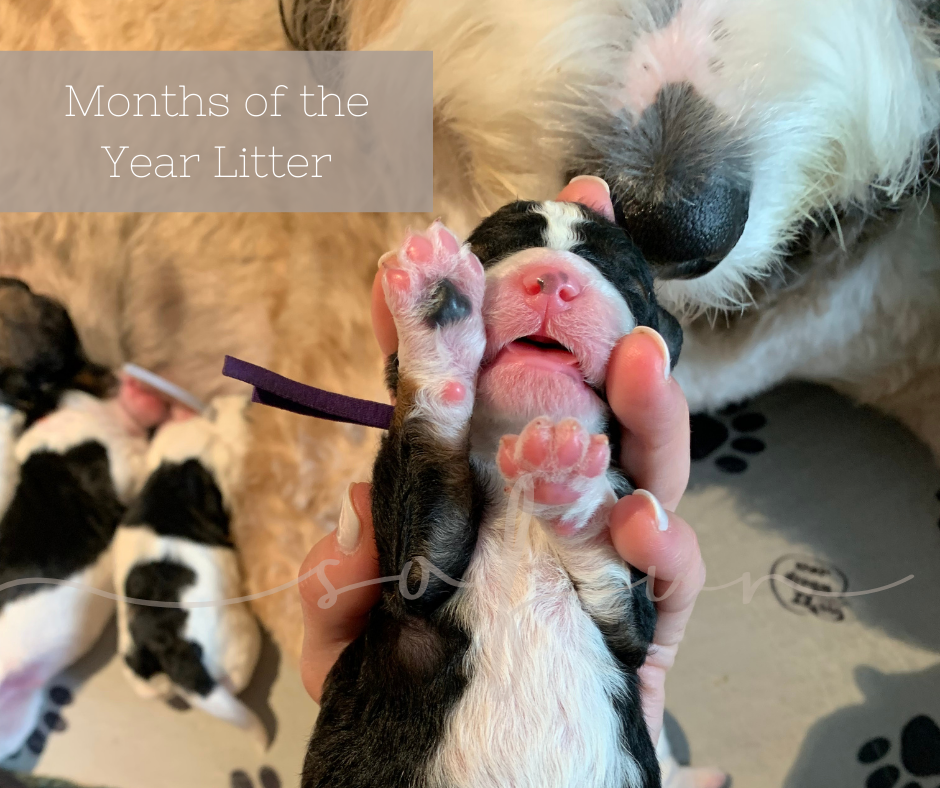 Litter Info:
Born: May 20, 2022 | 6 females | 6 males
We have five spots available on this litter's reservation list.
"January"
male, tri-colored, 1.96 lbs, light blue ribbon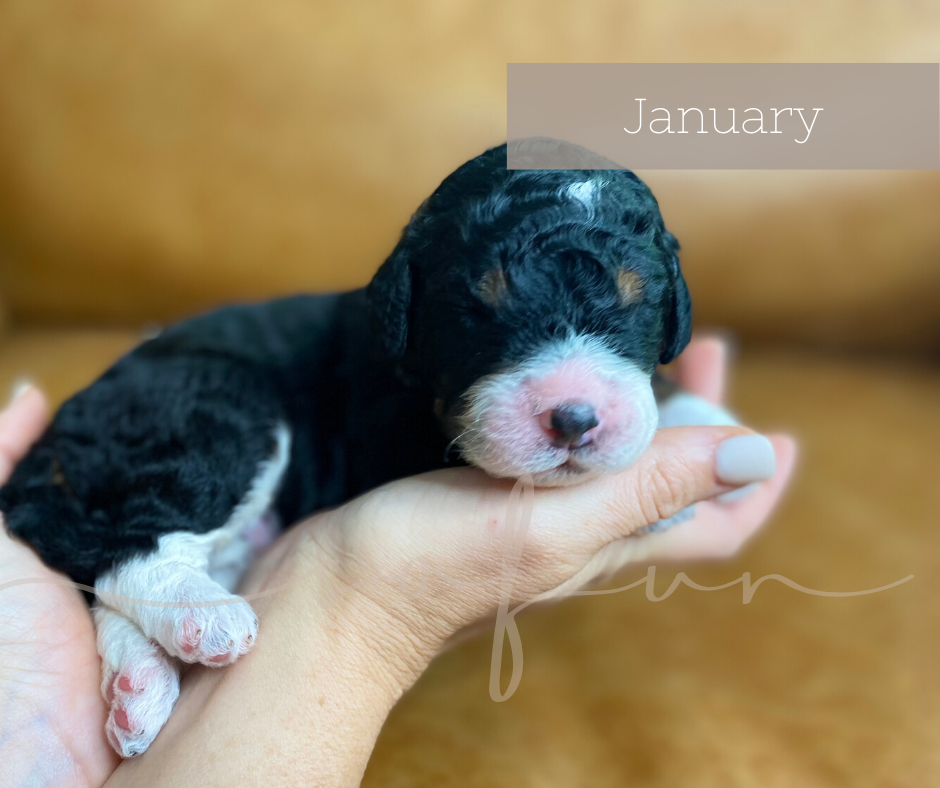 "February"
female, sable, 1.84 lbs, white ribbon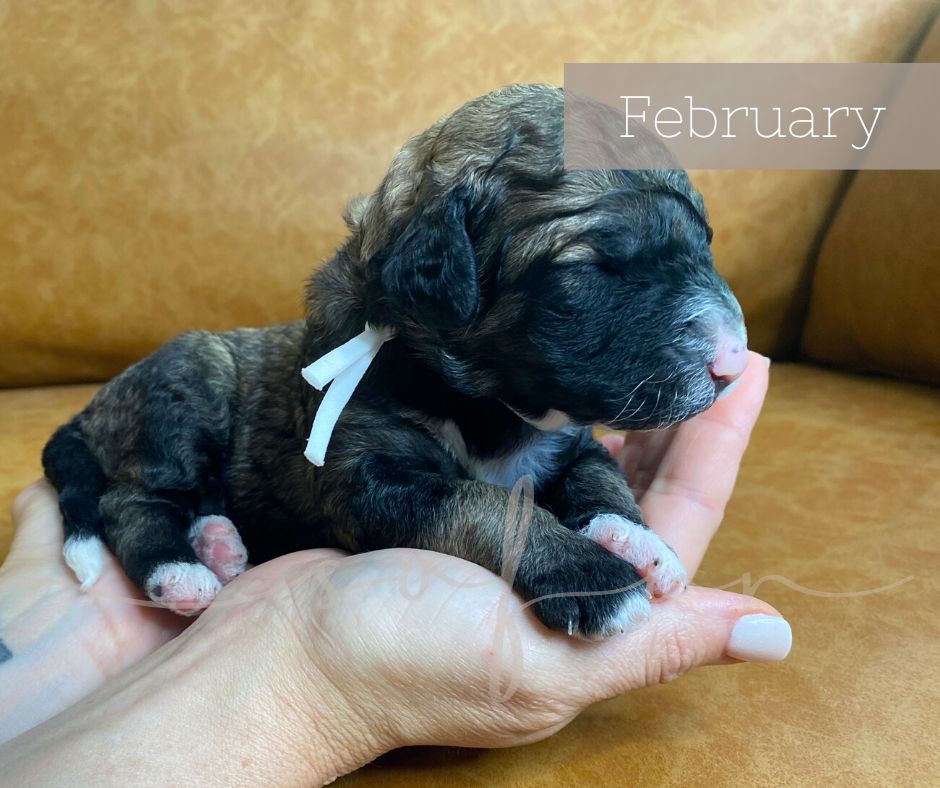 "March"
male, tri-colored, 1.76 lbs, yellow ribbon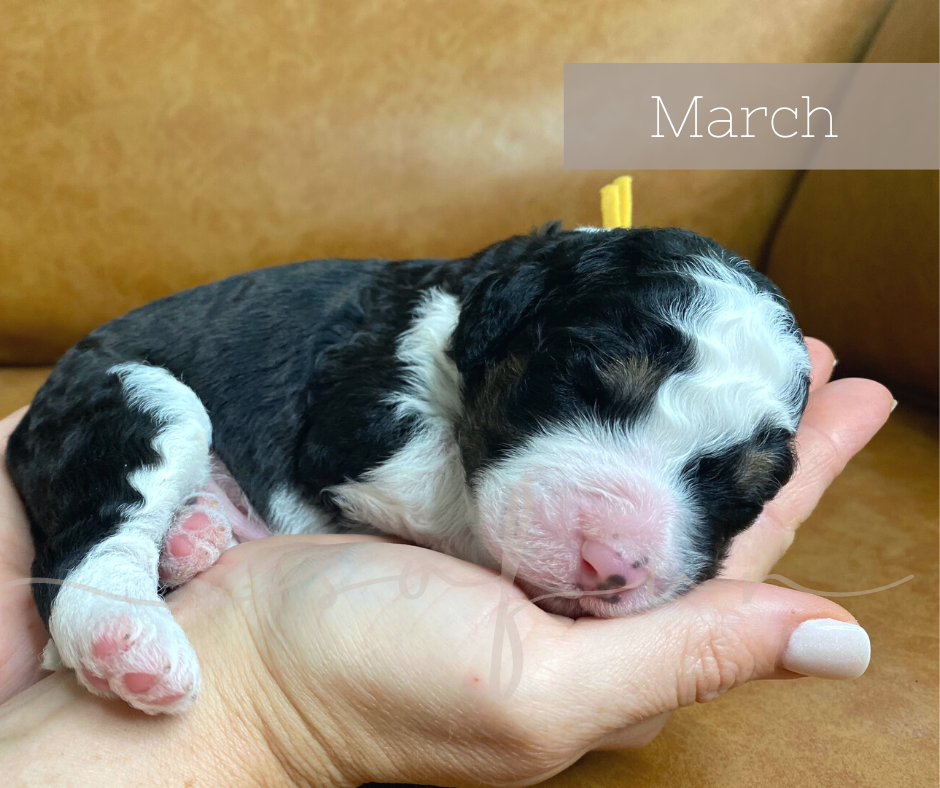 "April"
female, tri-colored parti, 1.56 lbs, silver ribbon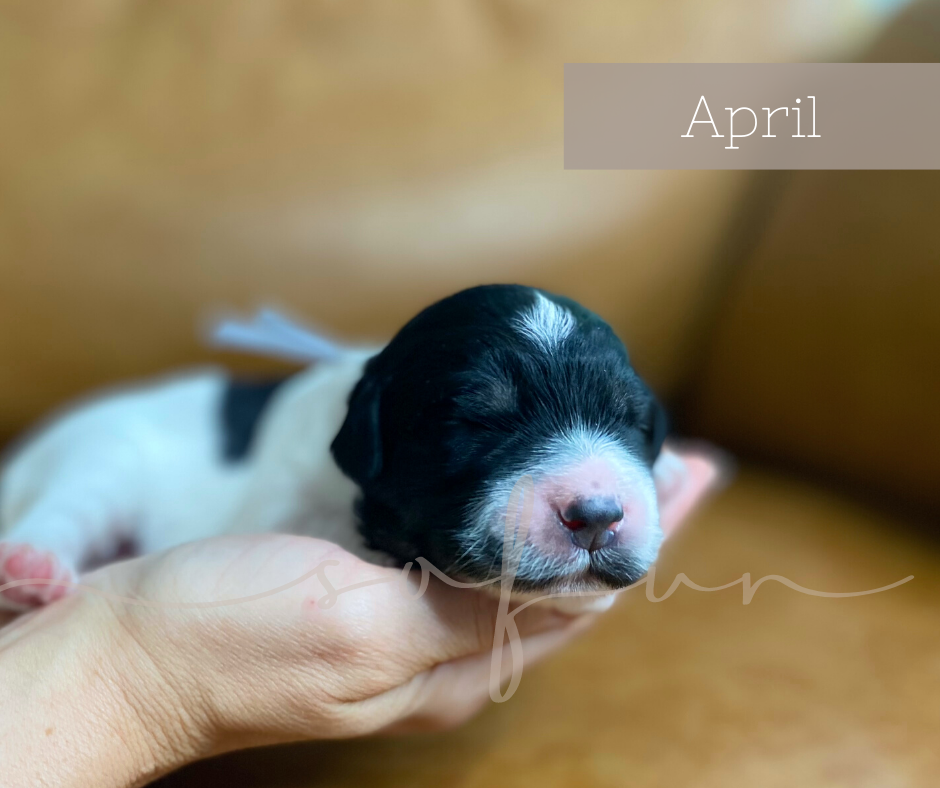 "May"
female, sable, 1.86 lbs, hot pink ribbon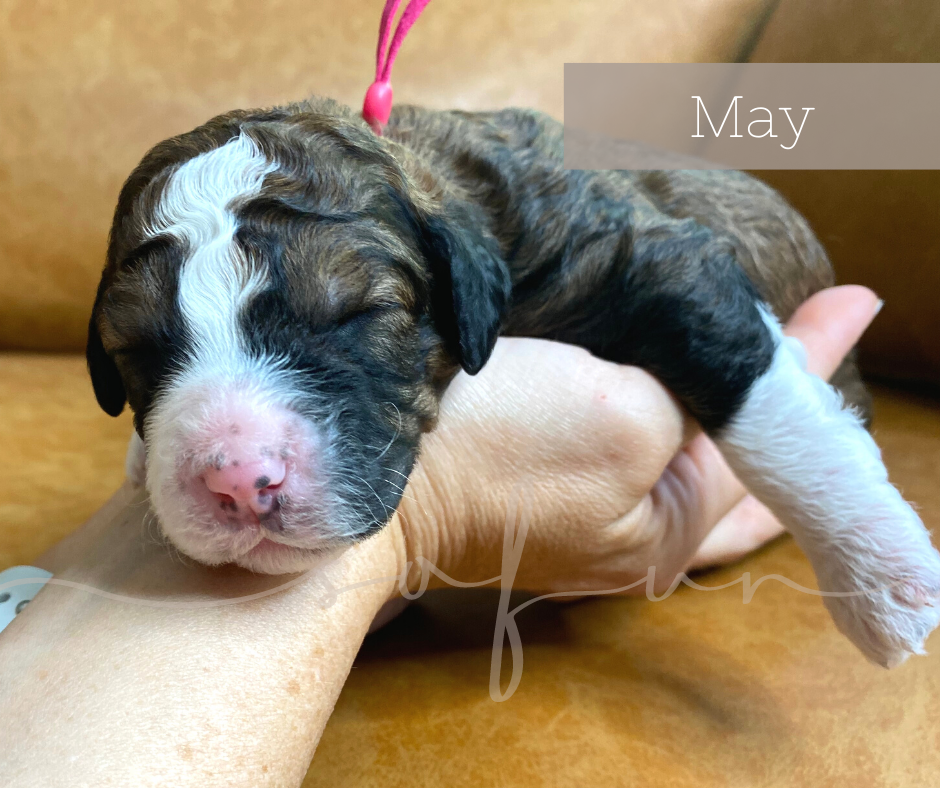 "June"
female, tri-colored, 1.74 lbs, purple ribbon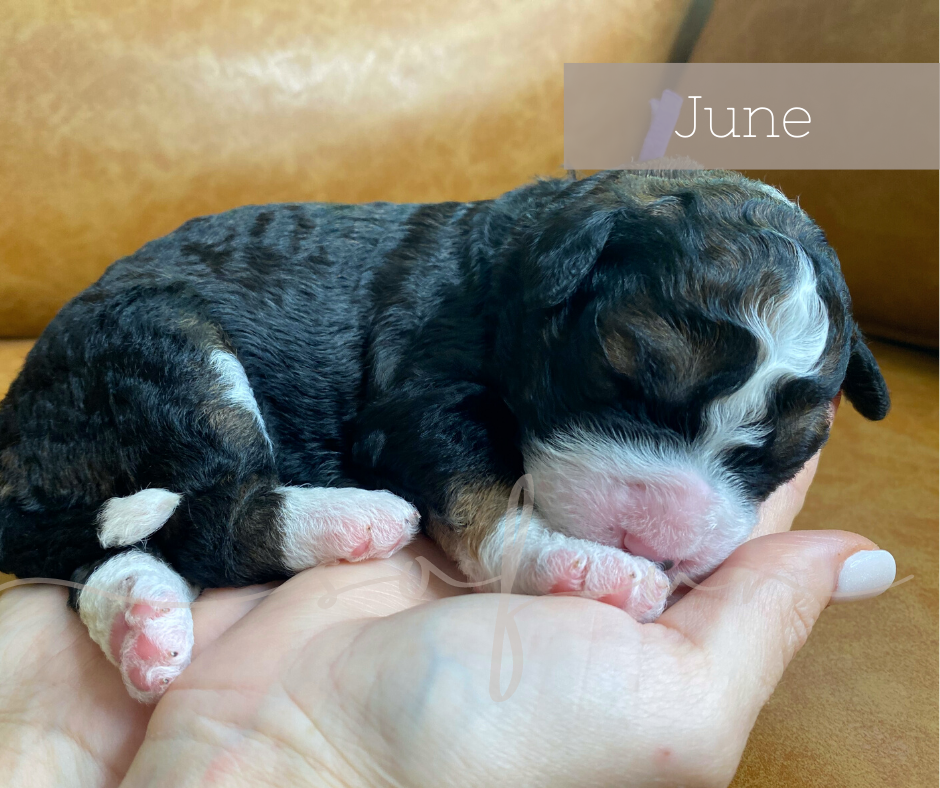 "July"
male, tri-colored extreme parti, 1.88 lbs, red ribbon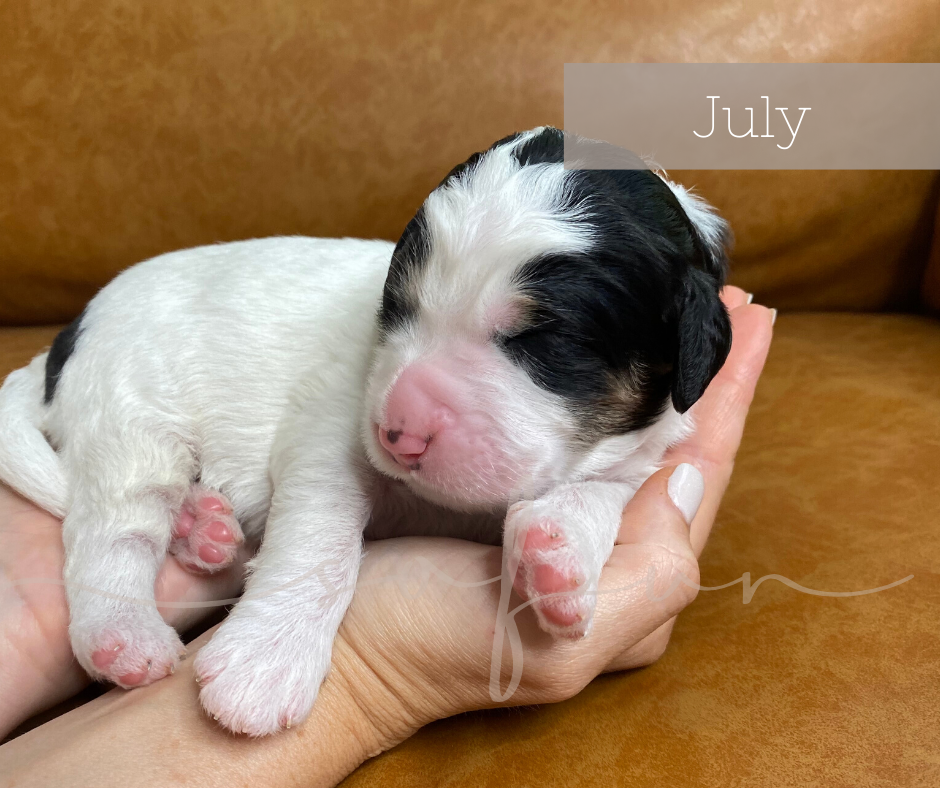 "August"
male, tri-colored, 2.24 lbs, green ribbon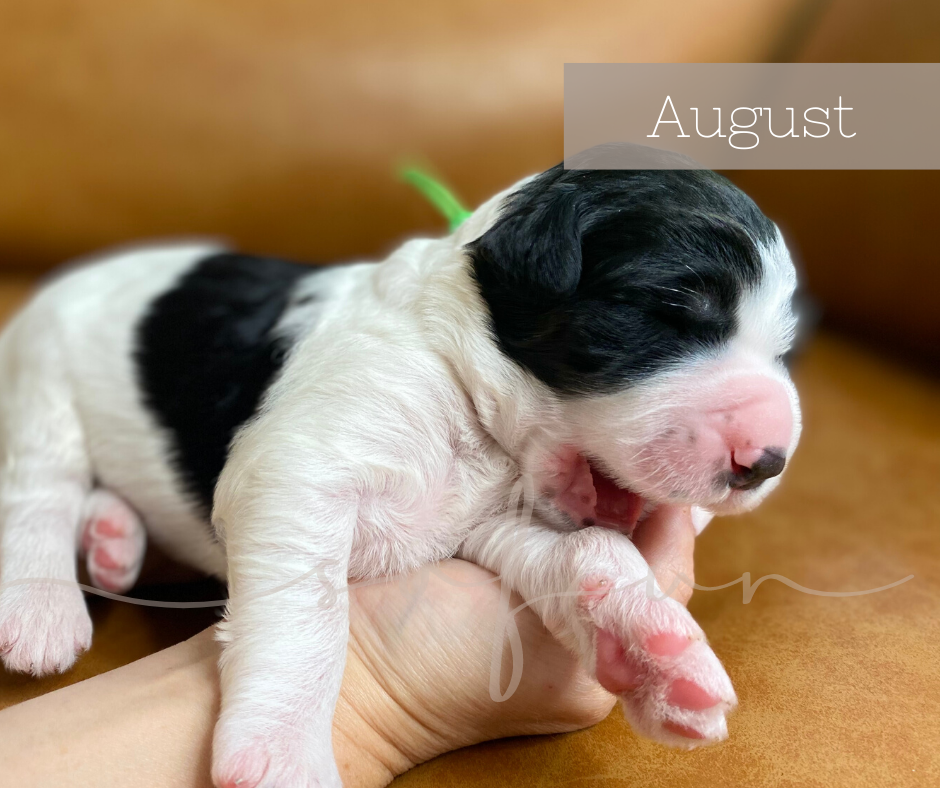 "September"
female, cream, 1.7 lbs, lavender ribbon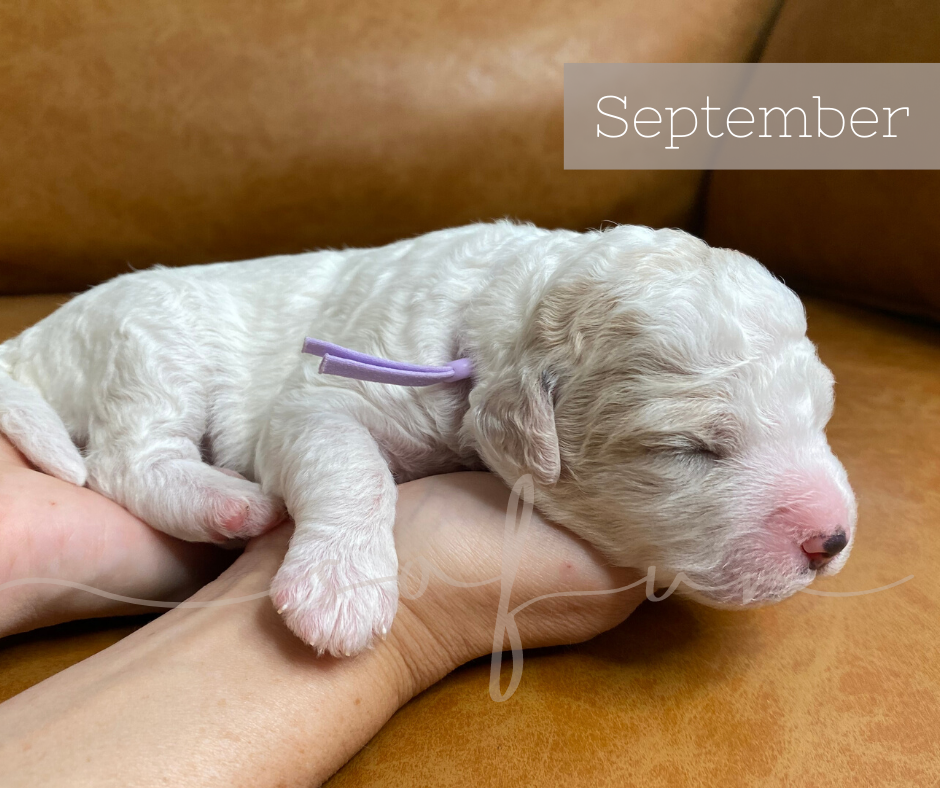 "October"
male, tri-colored parti, 2.06 lbs, orange ribbon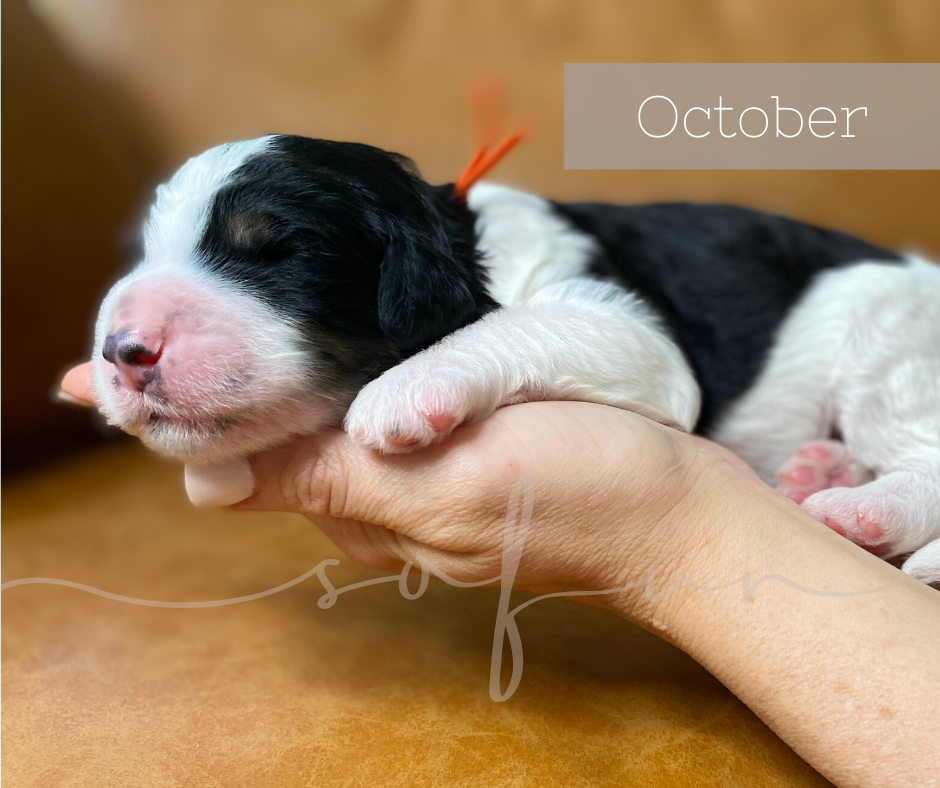 "November"
male, sable parti, 1.84 lbs, blue ribbon
"December"
female, cream/apricot, 1.68 lbs, light pink ribbon