Teddie Kate had her summer litter of F1b bernedoodles and we are smitten with these 12 precious pups!
Pictures and weights at birth below. I'm hoping that over the next few weeks, I'll be able to get better group photos. (Puppies will not hold still! Ha!)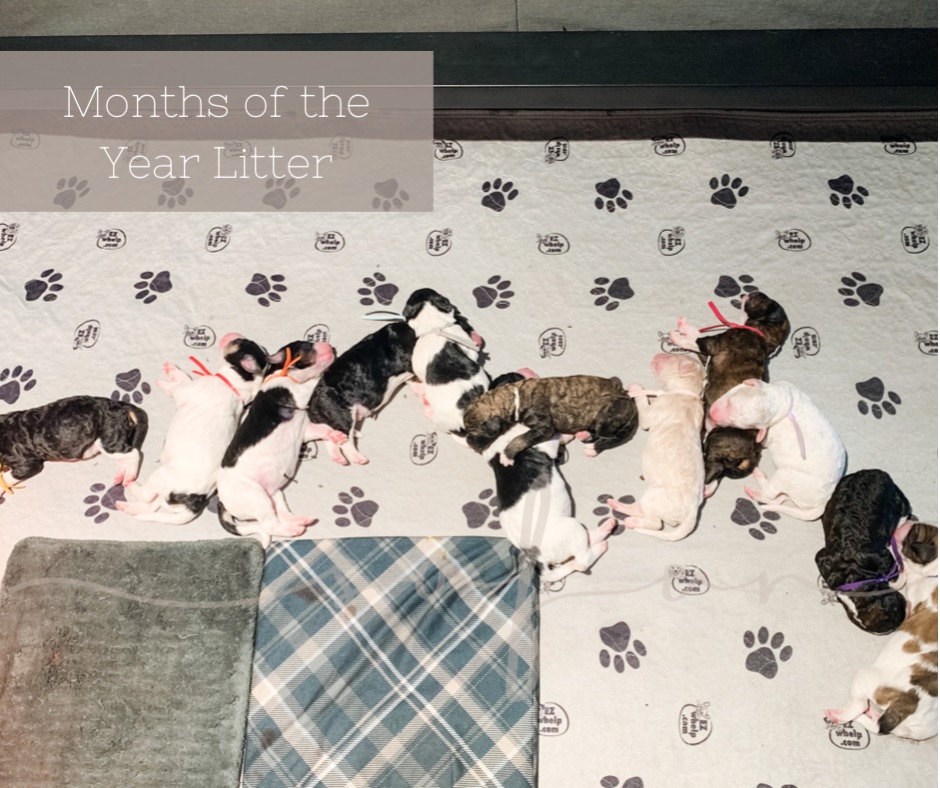 Litter Info:
Born: May 20, 2022 | 6 females | 6 males
Availability is pending waitlist. Next week, we'll post availability information.
"January"
male, tri-colored, .98 lbs, light blue ribbon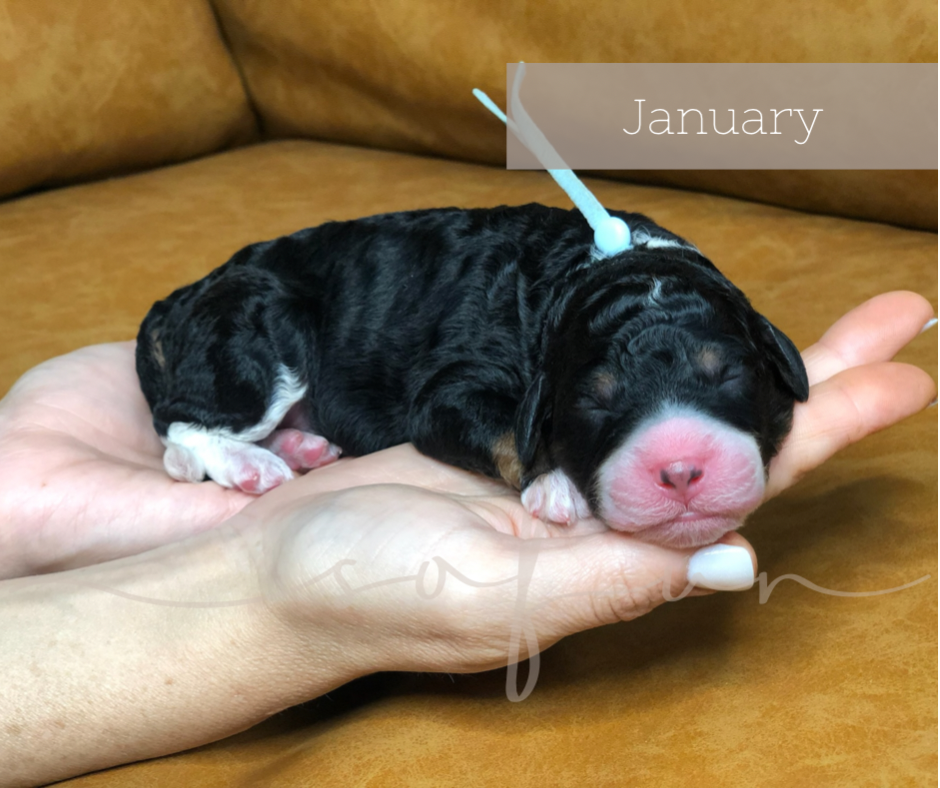 "February"
female, sable, .94 lbs, white ribbon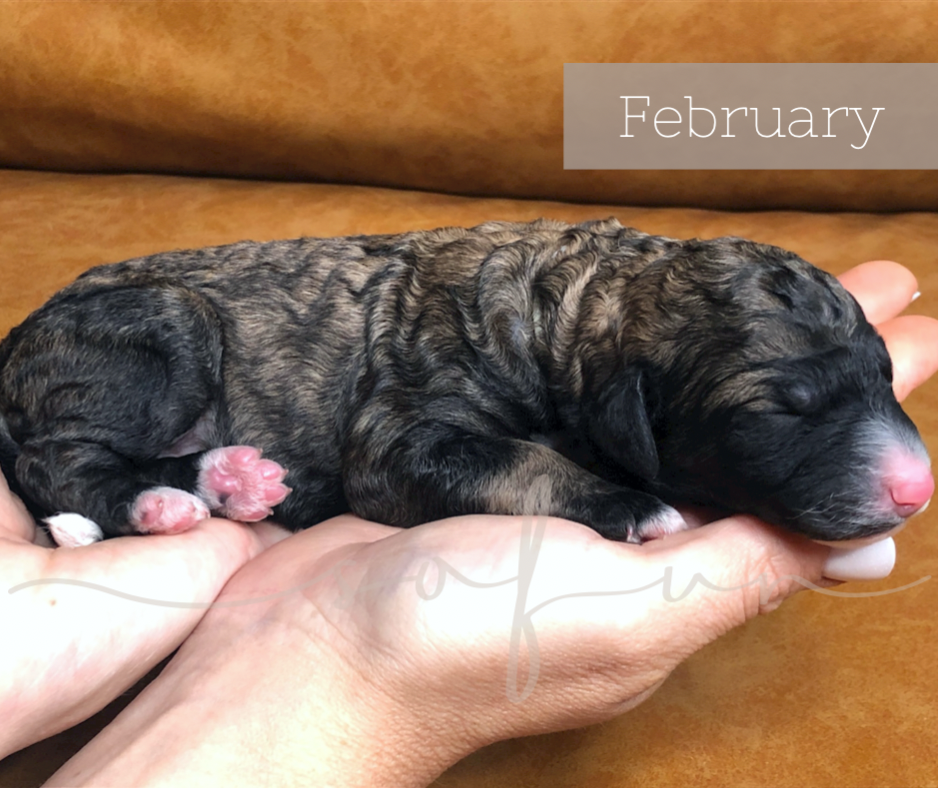 "March"
male, tri-colored, .92 lbs, yellow ribbon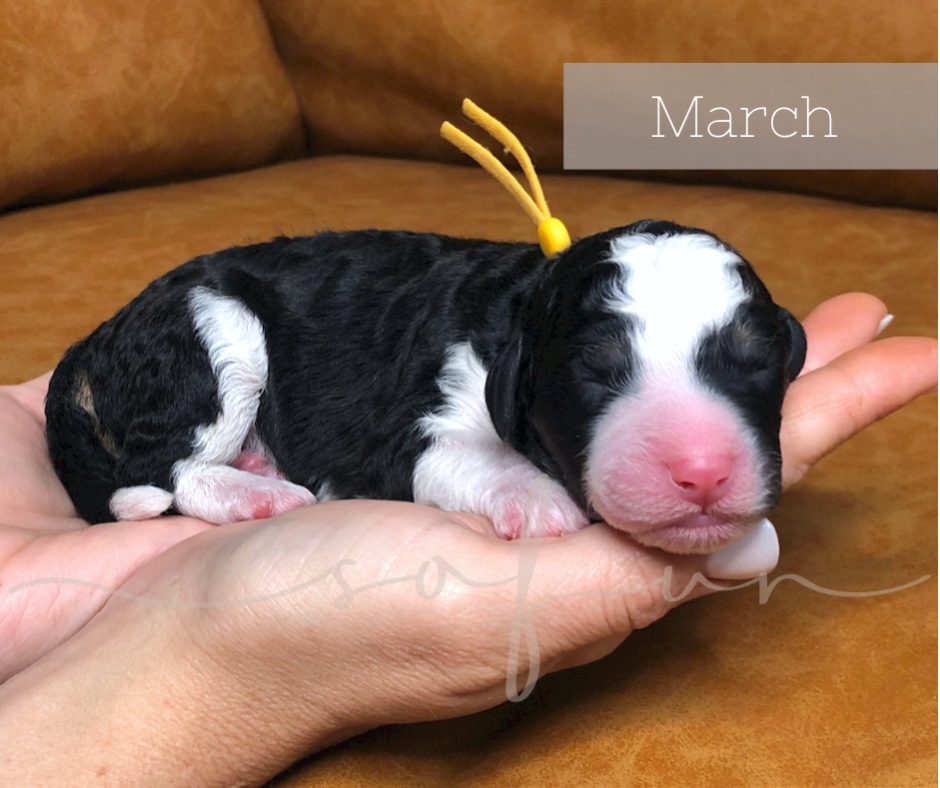 "April"
female, tri-colored parti, .80 lbs, silver ribbon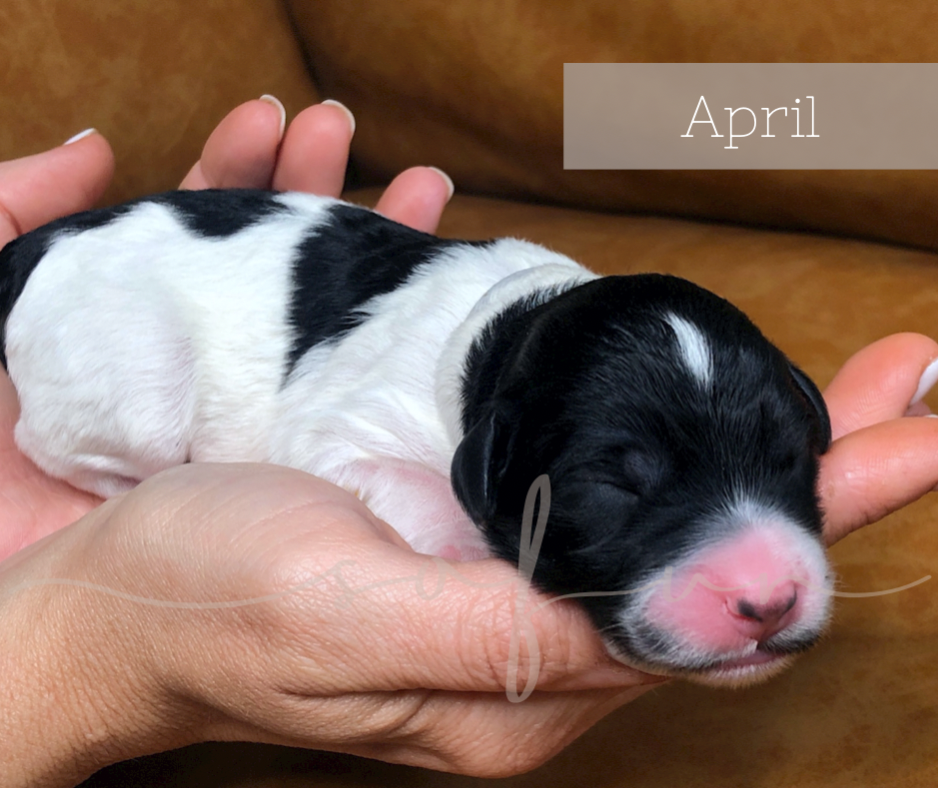 "May"
female, sable, .88 lbs, hot pink ribbon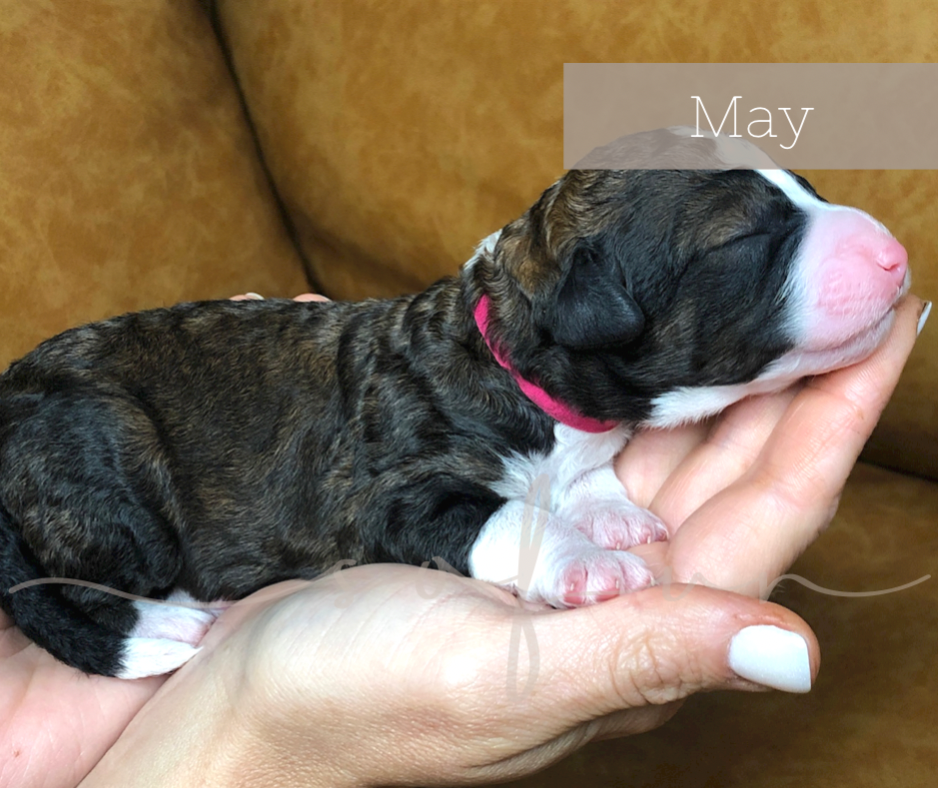 "June"
female, tri-colored, .78 lbs, purple ribbon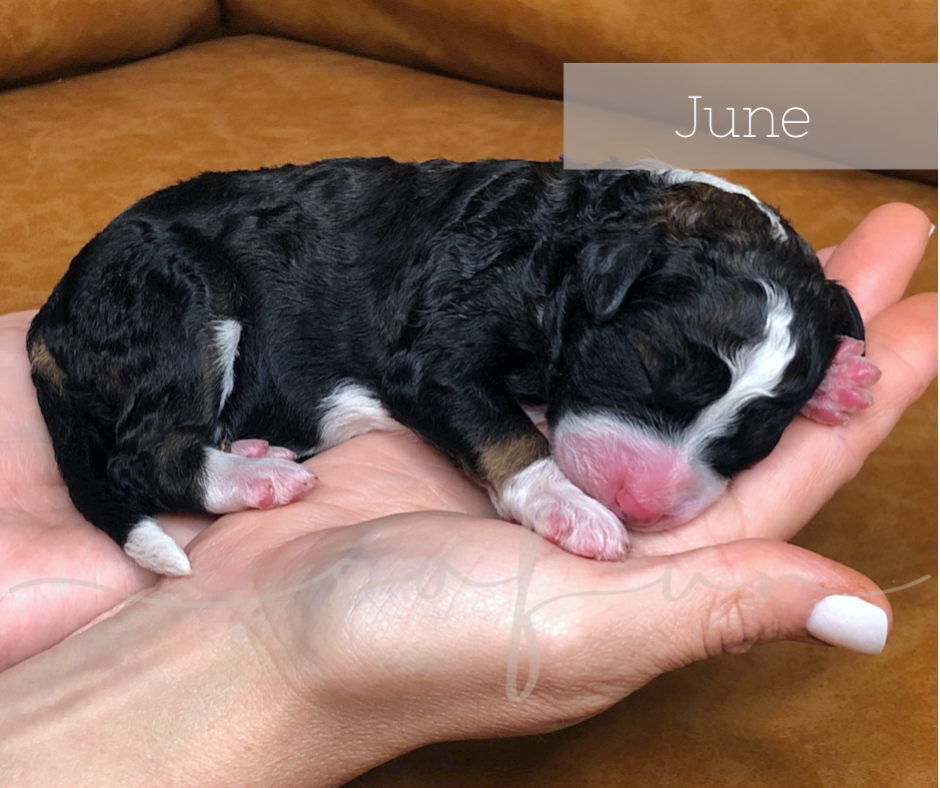 "July"
male, tri-colored extreme parti, 1.16 lbs, red ribbon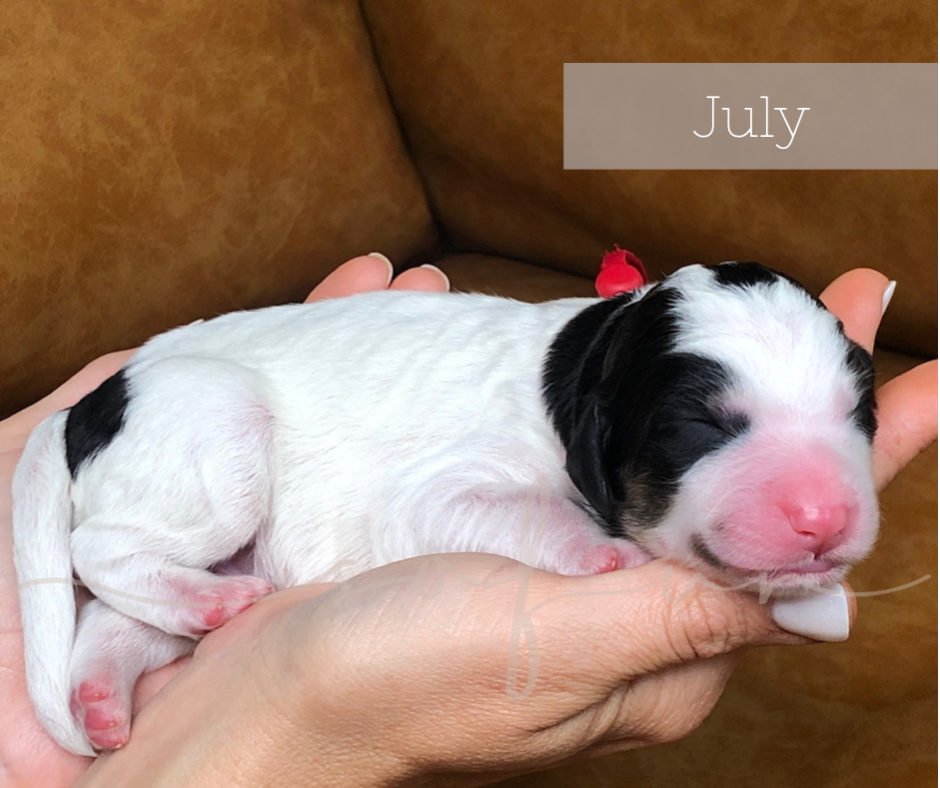 "August"
male, tri-colored, 1.16 lbs, green ribbon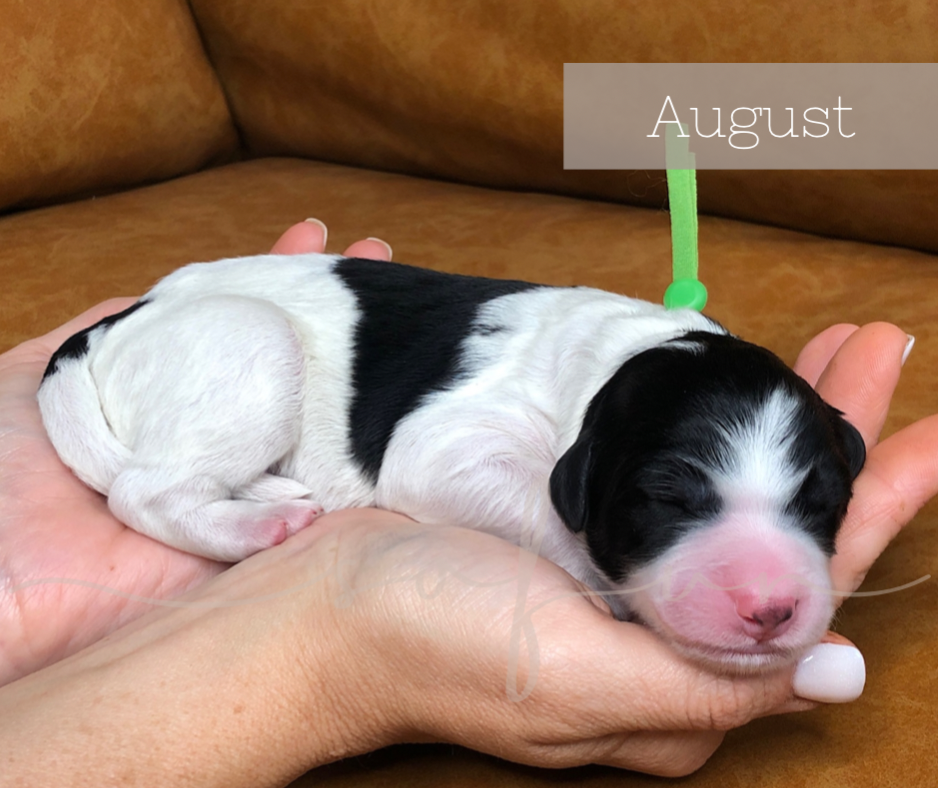 "September"
female, cream, .86 lbs, lavender ribbon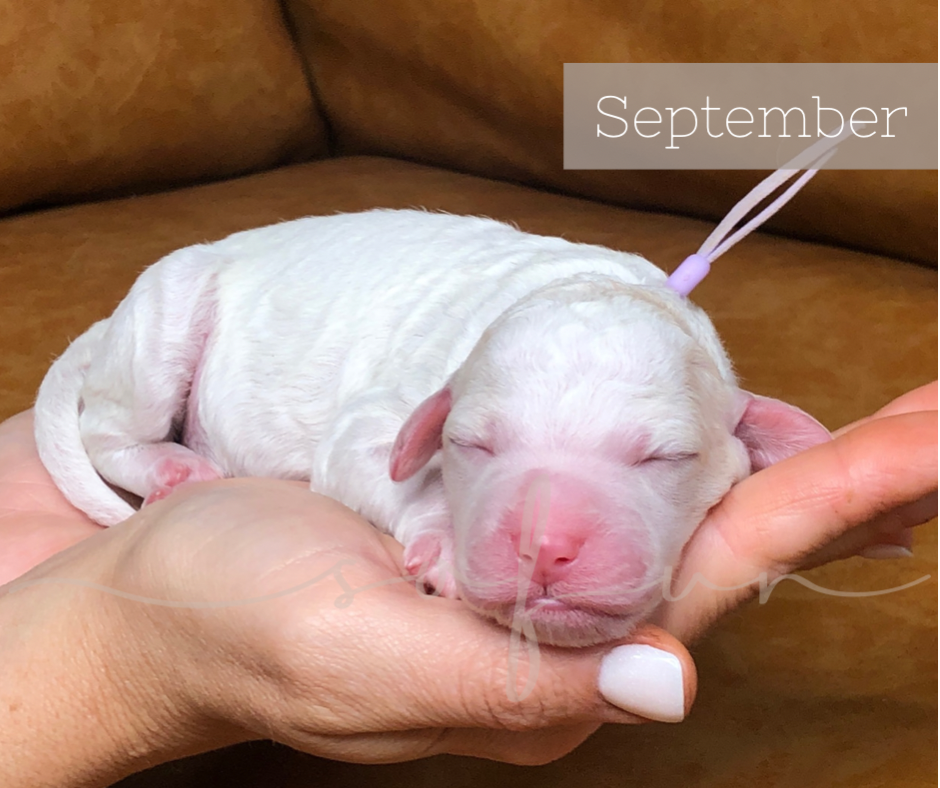 "October"
male, tri-colored parti, 1.02 lbs, orange ribbon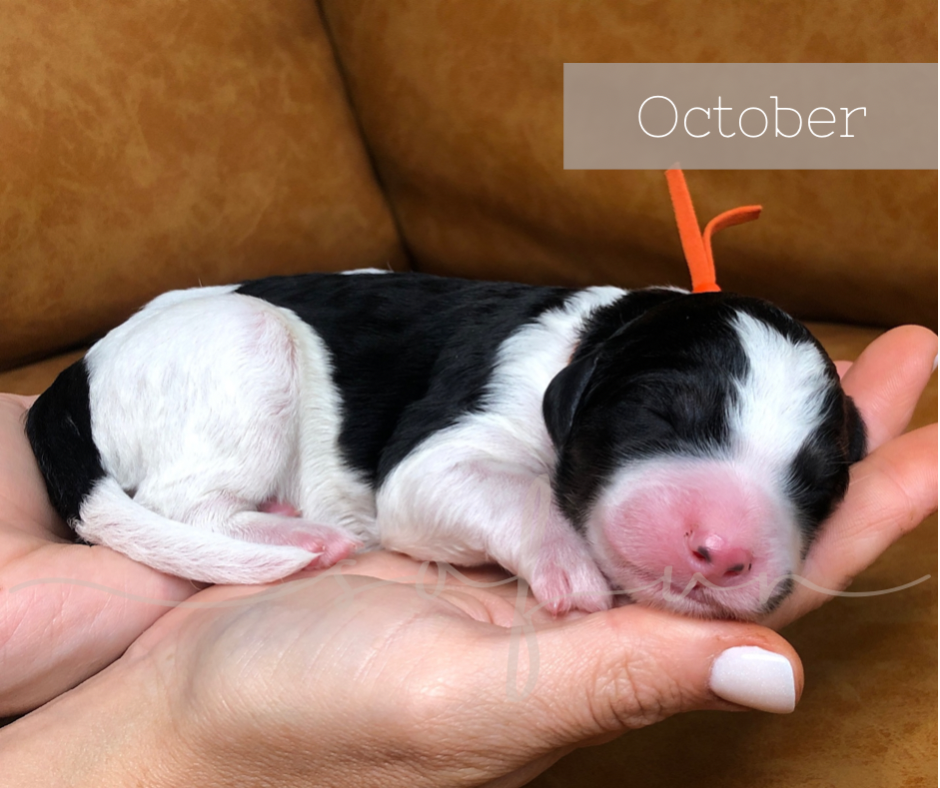 "November"
male, sable parti, .98 lbs, blue ribbon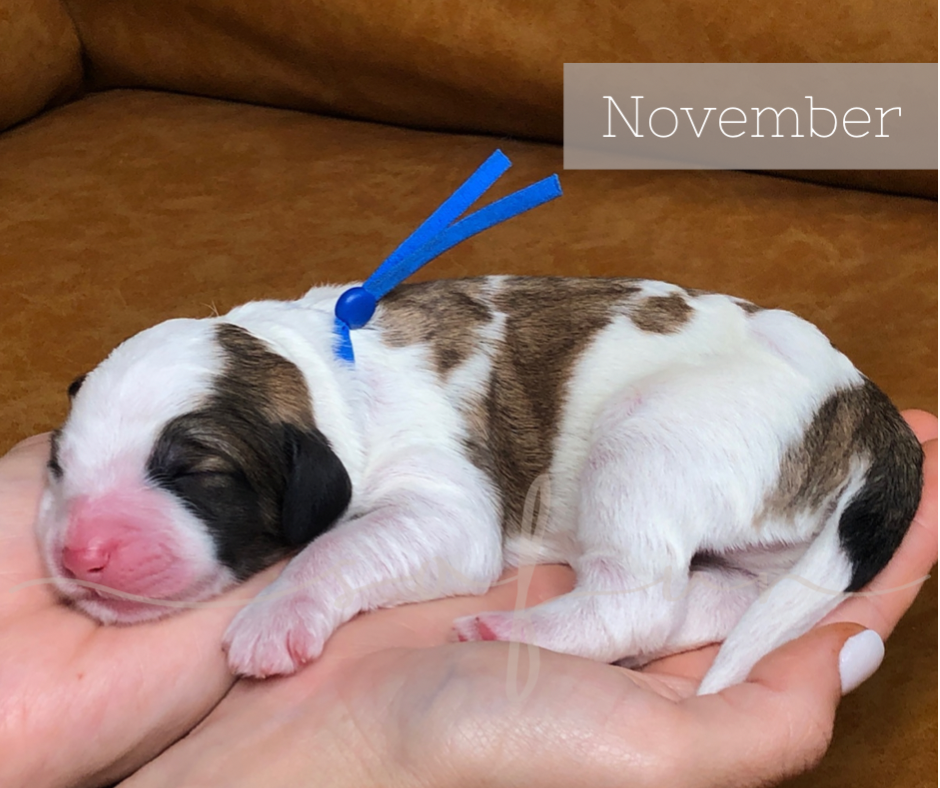 "December"
female, cream/apricot, .76 lbs, light pink ribbon