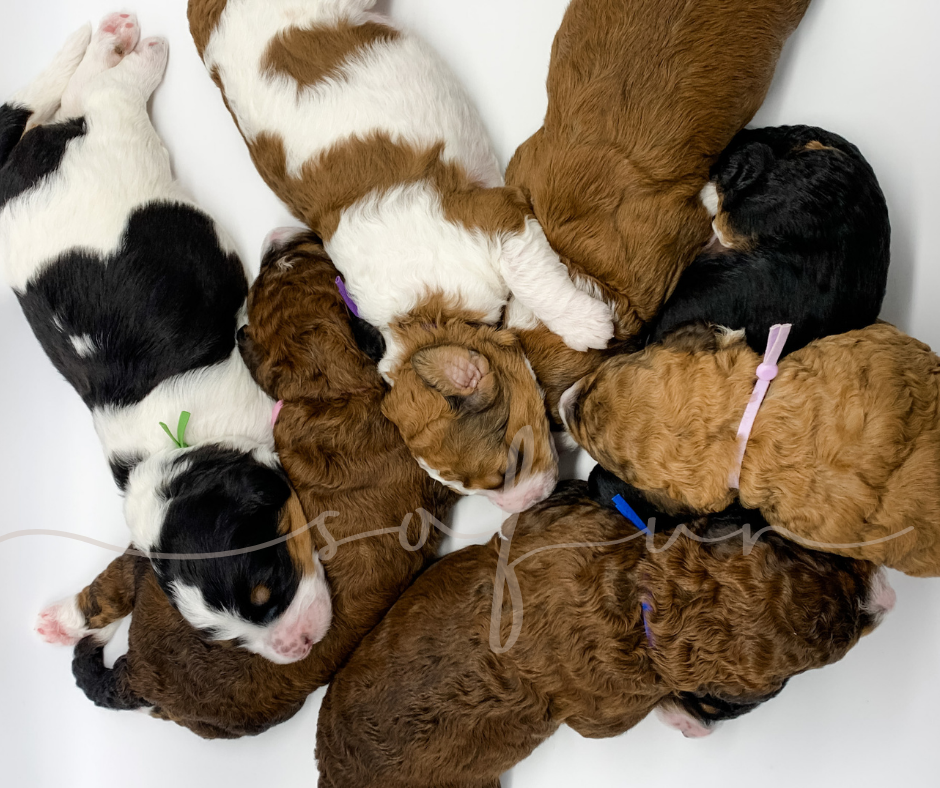 We are a week into life with these sweet bernedoodle puppies and they are thriving!
They've doubled their weight in just seven days and are wriggly and squirmy! We weigh them daily and have started both ENS and ESI exercises to start to stimulate their brains and bodies. Other than those things, we do minimal handling at this age and keep mom near-by, all under constant supervision.
Below are updated photos and weights at 1 week old.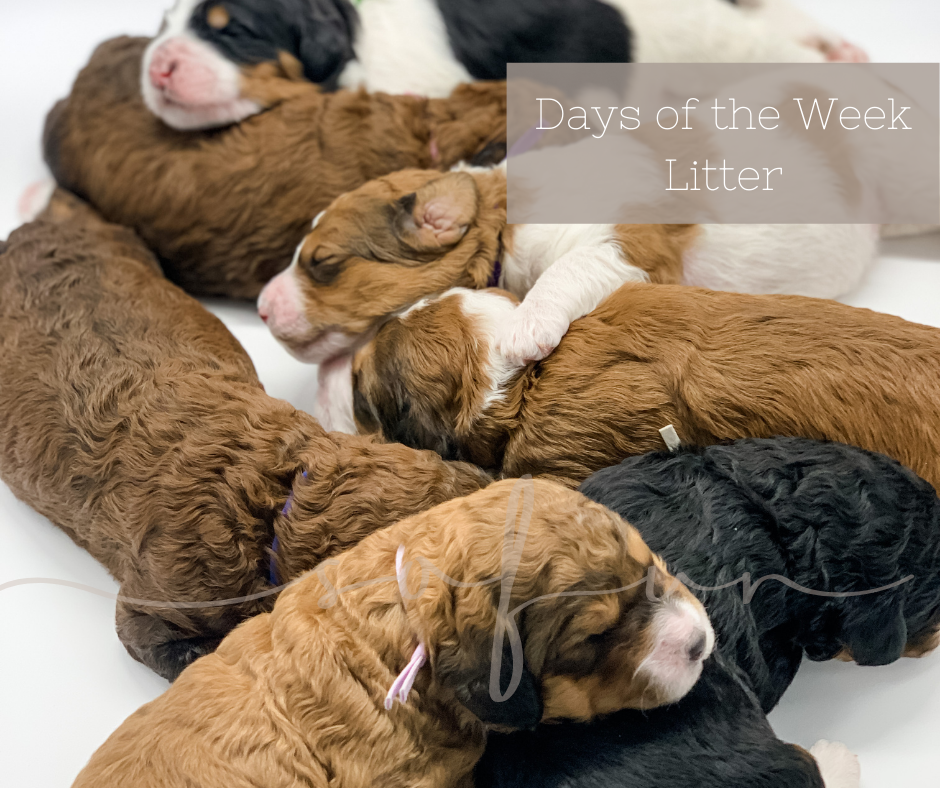 Litter Info:
F1b standard bernedoodles
Born: November 19, 2021 | 5 females | 2 males
Availability is pending waitlist.
"Sunday"
female, sable parti, 2.6 lbs, purple ribbon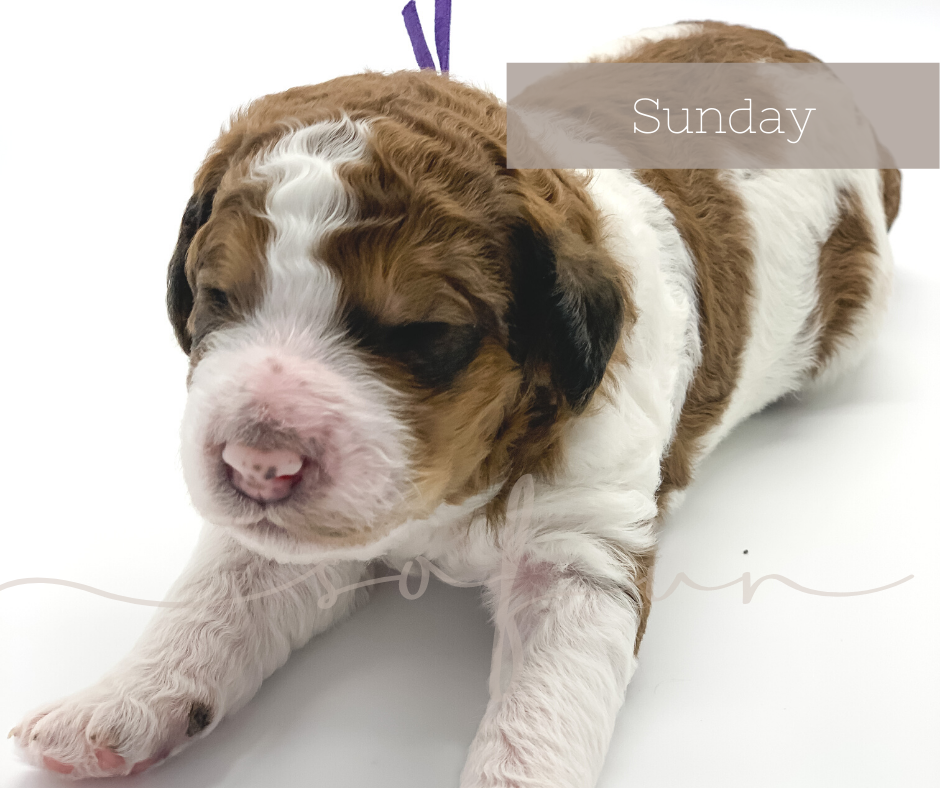 "Monday"
female, sable, 2.52 lbs, lilac ribbon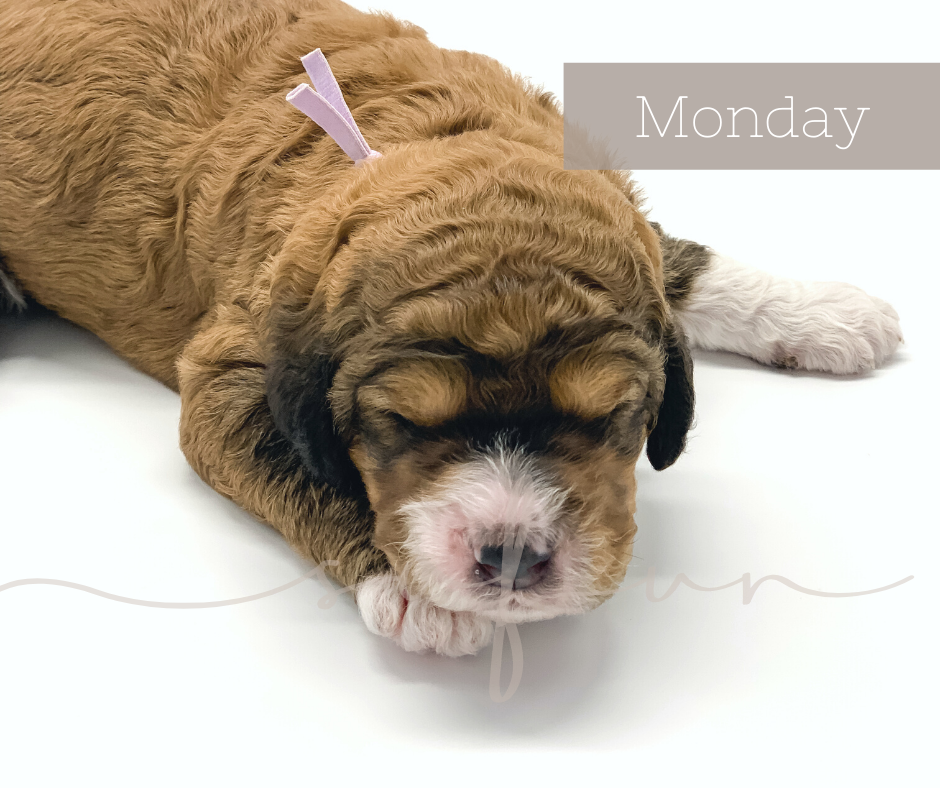 "Tuesday"
female, tri-colored, 2.48 lbs, white ribbon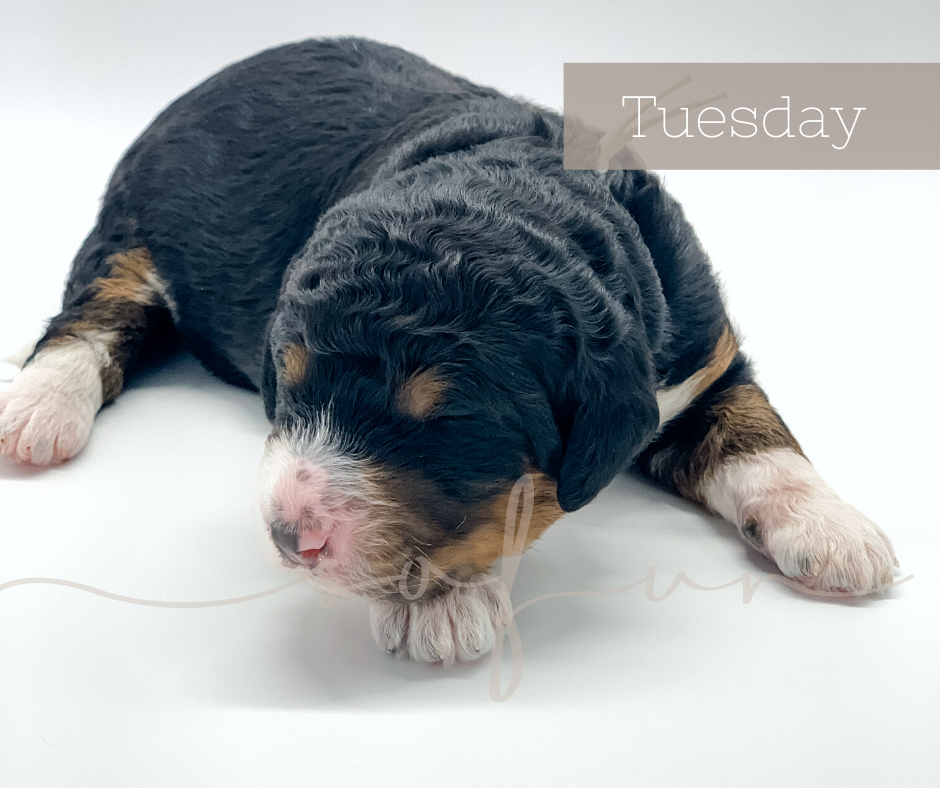 "Wednesday"
female, dark sable, 2.7 lbs, light pink ribbon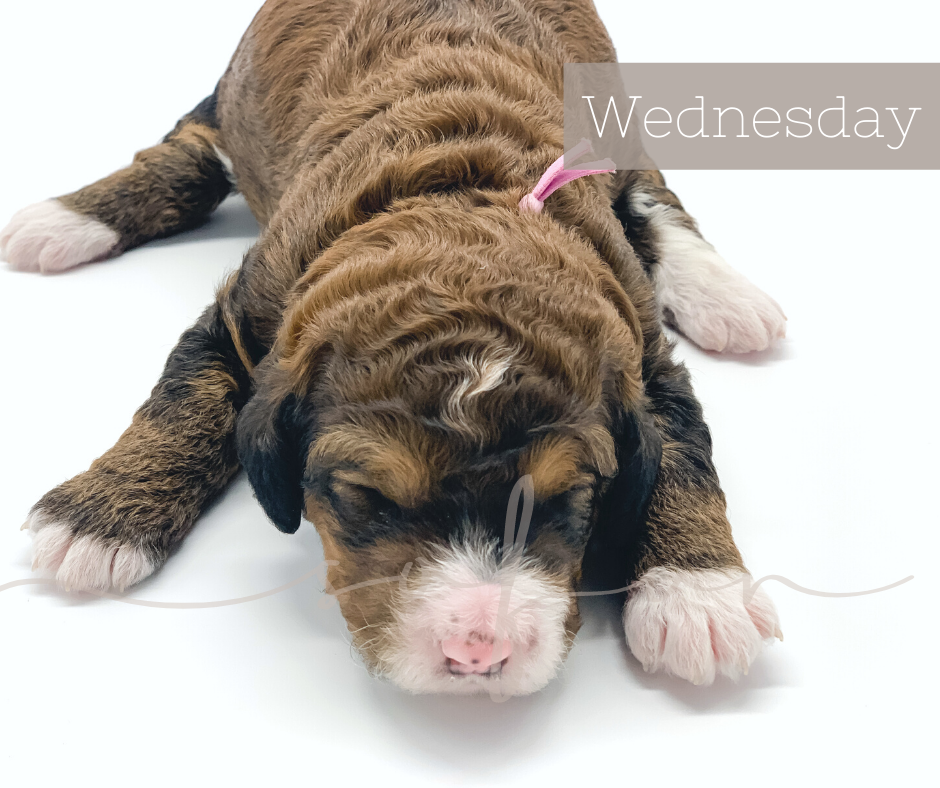 "Thursday"
male, black tri parti, 2.62 lbs, green ribbon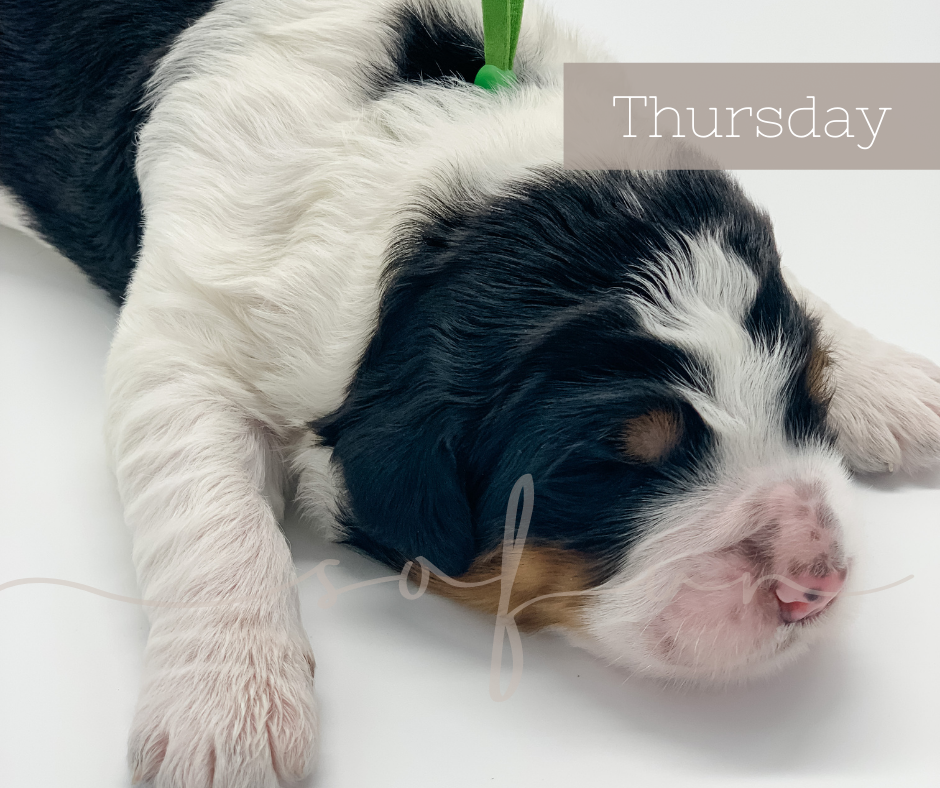 "Friday"
female, sable, 2.58 lbs, hot pink ribbon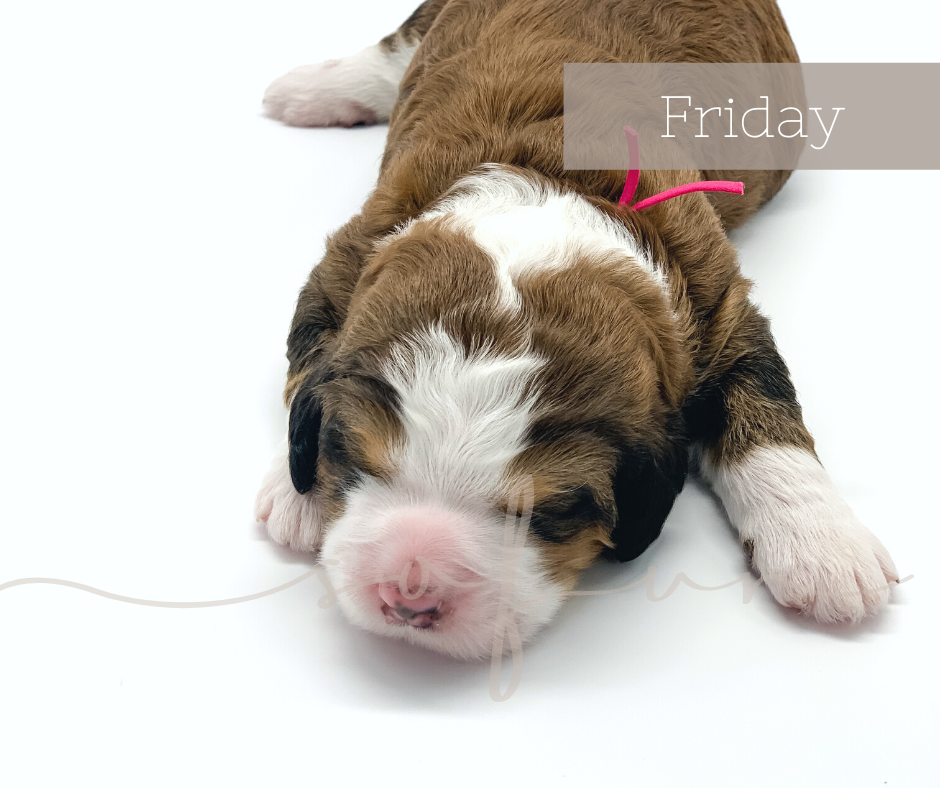 "Saturday"
male, dark sable, 2.6 lbs, blue ribbon