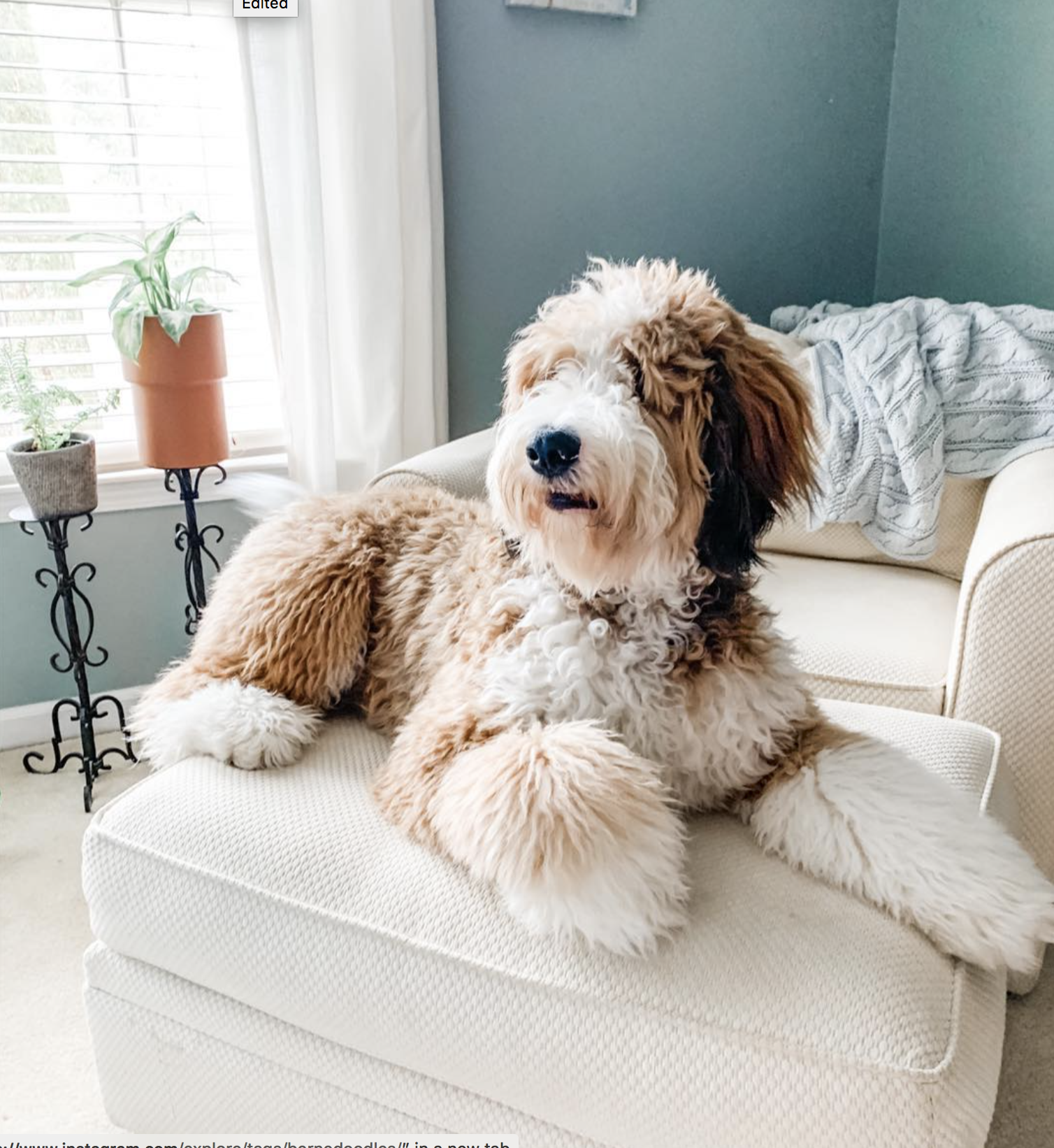 Why a Bernedoodle?
Are you looking for a dog breed who was bred specifically to be a fun-loving companion?
While most purebred dogs were bred for a working purpose, the Bernedoodle was created by crossing a Bernese Mountain Dog and a Poodle. This breed tends to have the laid-back personality of the Bernese Mountain Dog without the shedding, health problems, or short lifespan. It has the intelligence and low allergy tendencies of the Poodle.
Breed Characteristics
Intelligence: 5/5
Energy Level: 3/5
Bonding Level: 4/5
Trainability: 4/5
Amount of Shedding: 1/5
Tendency to Bark: 3/5
Kid-Friendly: 5/5
Pet-Friendly: 4/5
Hypoallergenic?
No dog is truly hypoallergenic, because people are allergic to the dander or saliva of dogs rather than their hair. However, people with allergies tend to do better with dogs that don't shed, like Poodles.
Since our F1b Bernedoodles are 75% Poodle, they do tend to be more non-shedding than most doodles and may be a good choice for those who have allergies.
Breed Needs / Care
Low to non-shedding dogs require far more grooming than it's counterparts. Be prepared to brush your dog daily and have it professionally groomed every 6-8 weeks.
Bernedoodles are a hybrid of two different working breeds, and they need a significant amount of exercise. Plan on spending at least an hour a day with your Bernedoodle giving it adequate exercise. A bored dog with a lack of exercise can also become destructive.