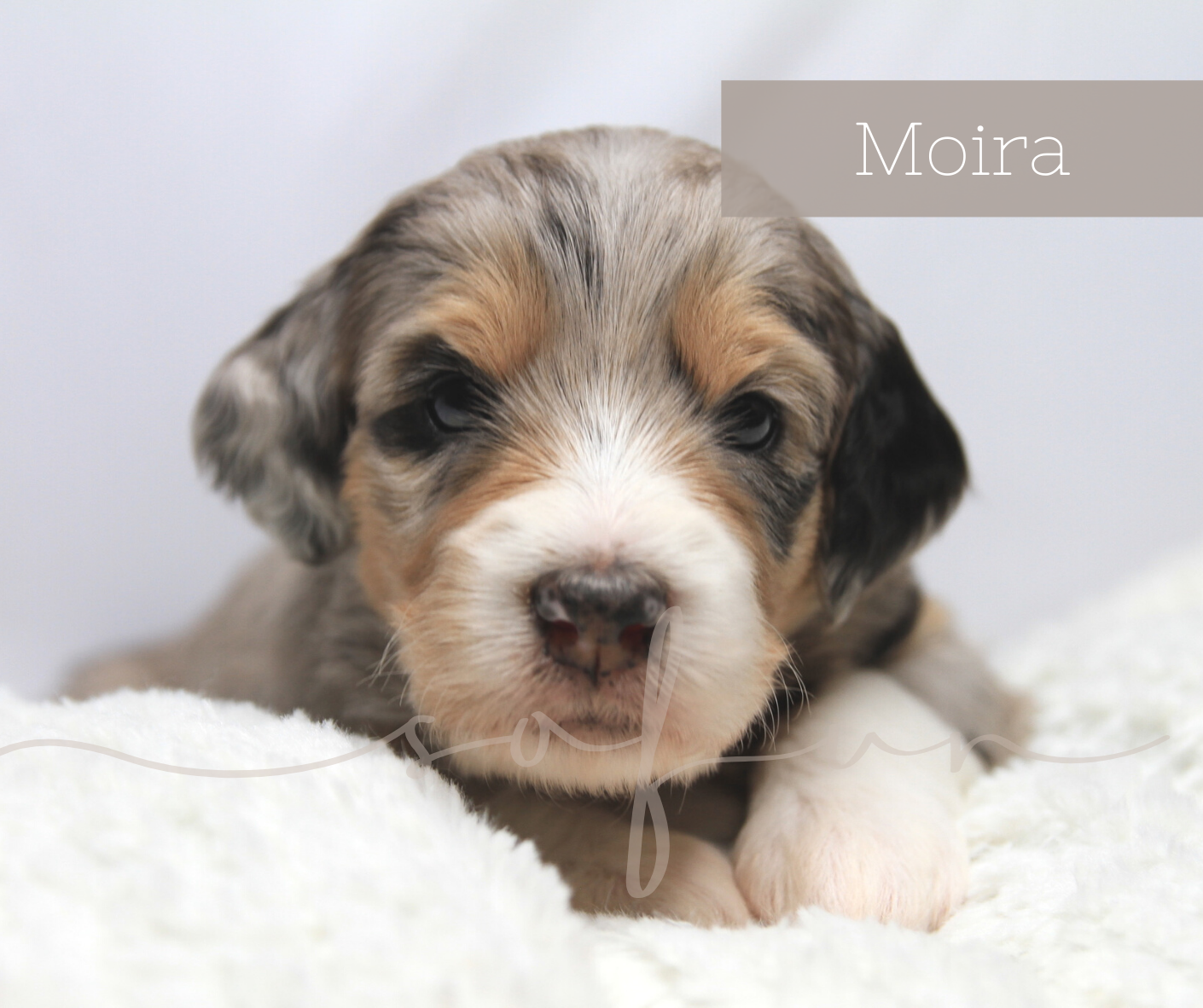 Seven of these pups have secured homes now, and I'm so excited for these families to meet these sweet babies soon!
This week has been really fun, as they are starting to play with one another and us! I've caught a few just sitting watching me as I walk around the whelping box and through the room. They are grunting and even "barking" at one another while playing too. As I've sat in the whelping box, they stumble to me for licks and play.
Curriculum & Care: This coming week we will continue our brief loud noise exposures and daily gentle and safe handling exercises — 10 exercises to be exact. Their teeth started to erupt this week and Teddie Kate is enjoying nursing them less and less (with reason! Ha!), so within the next few days I'll introduce puppy mush for them to start eating, as well. It's going to be a fun mess! 🙂
If you are interested in being on the reservation list in order to take one of these sweet pups home in June, make sure you fill out the puppy application and read the purchasing info page regarding puppy picks.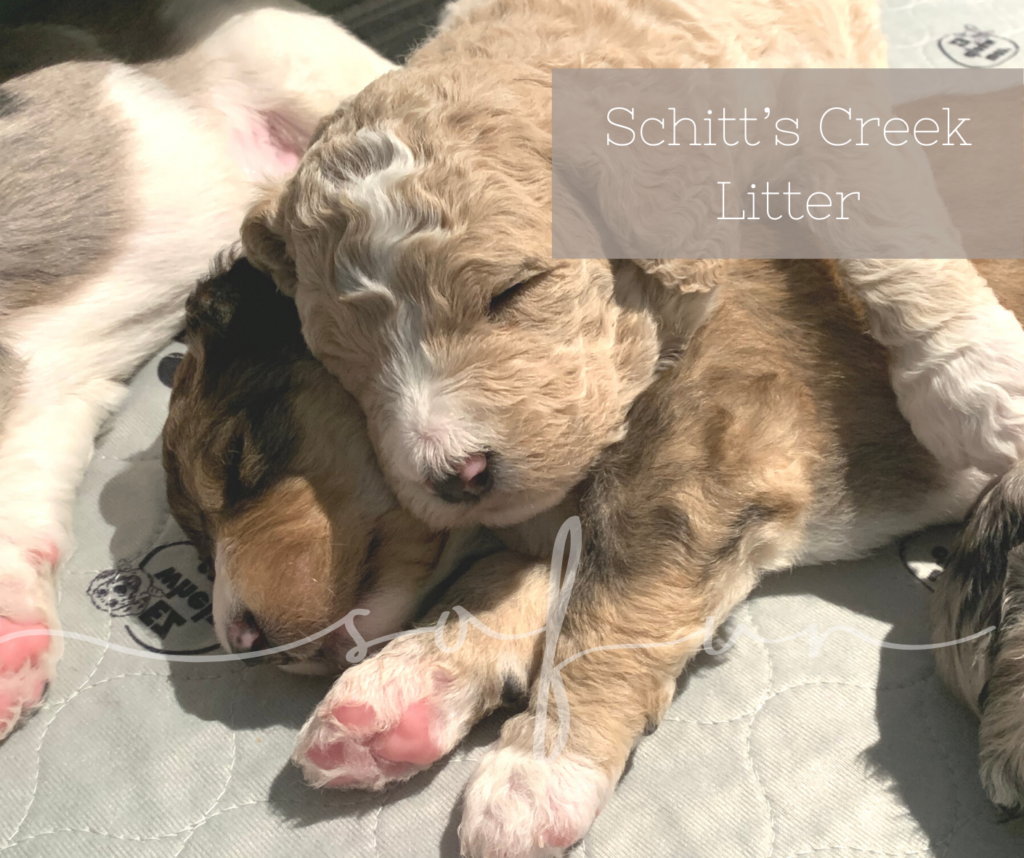 Litter Info:
Born: April 15, 2021 | 4 females | 6 males
Photos taken: May 6, 2021
"David"
Male, tri-colored merle, 4.18 lbs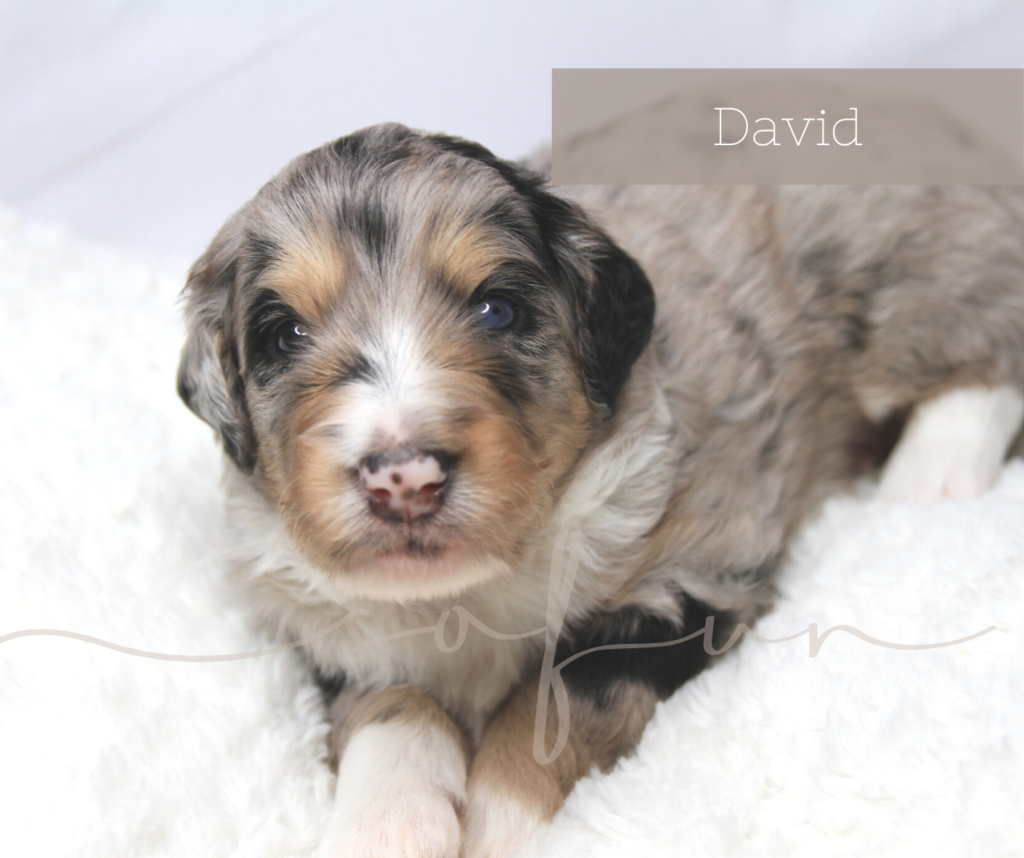 "Jocelyn"
Female, parti sable, 4.48 lbs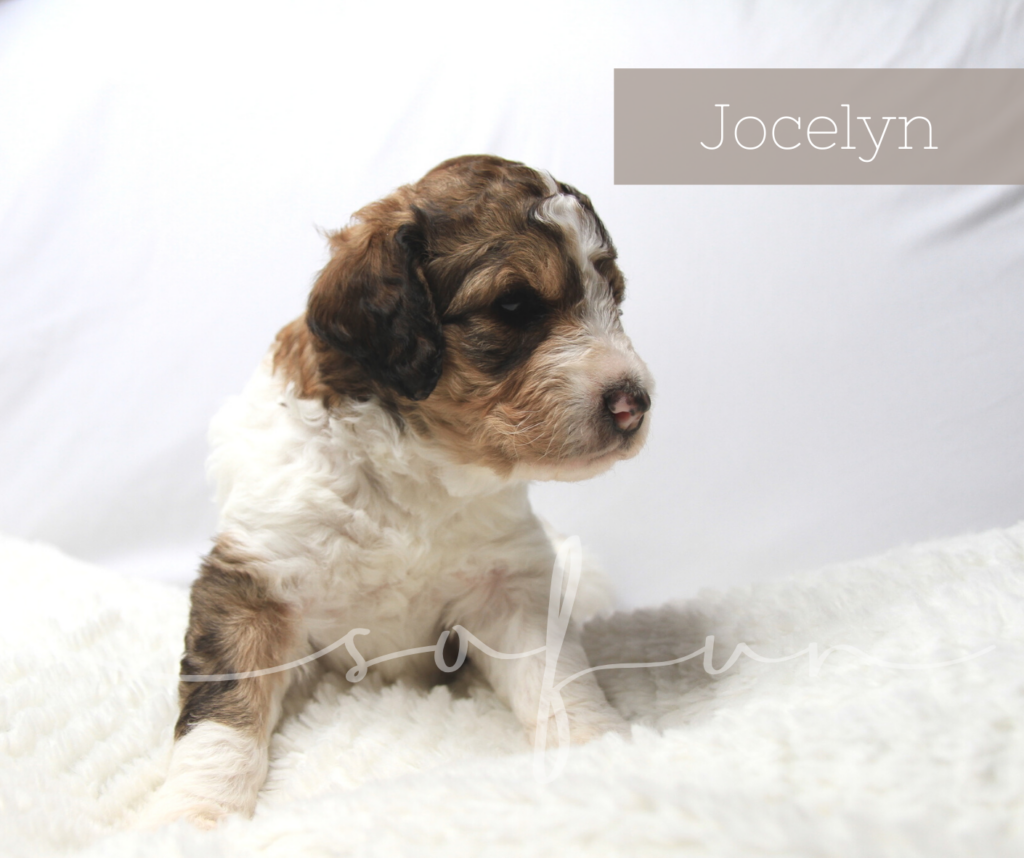 "Johnny"
Male, sable, 4.1 lbs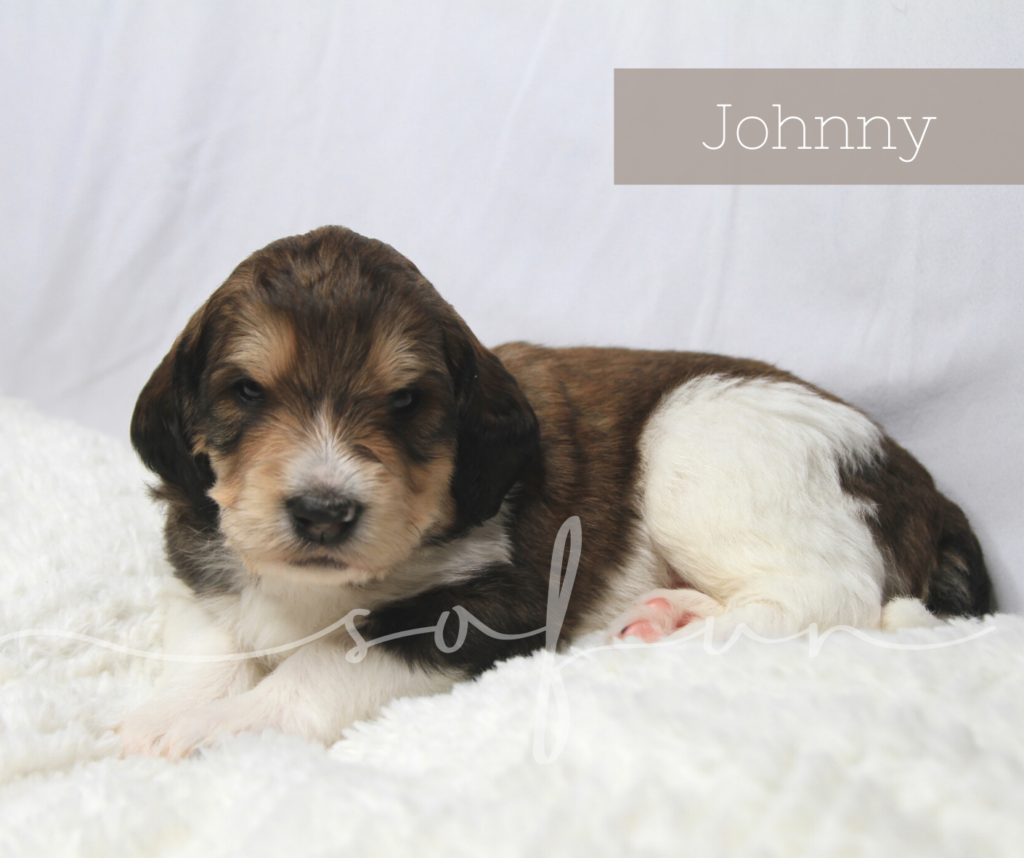 "Moira"
Female, tri-colored merle, 4.12 lbs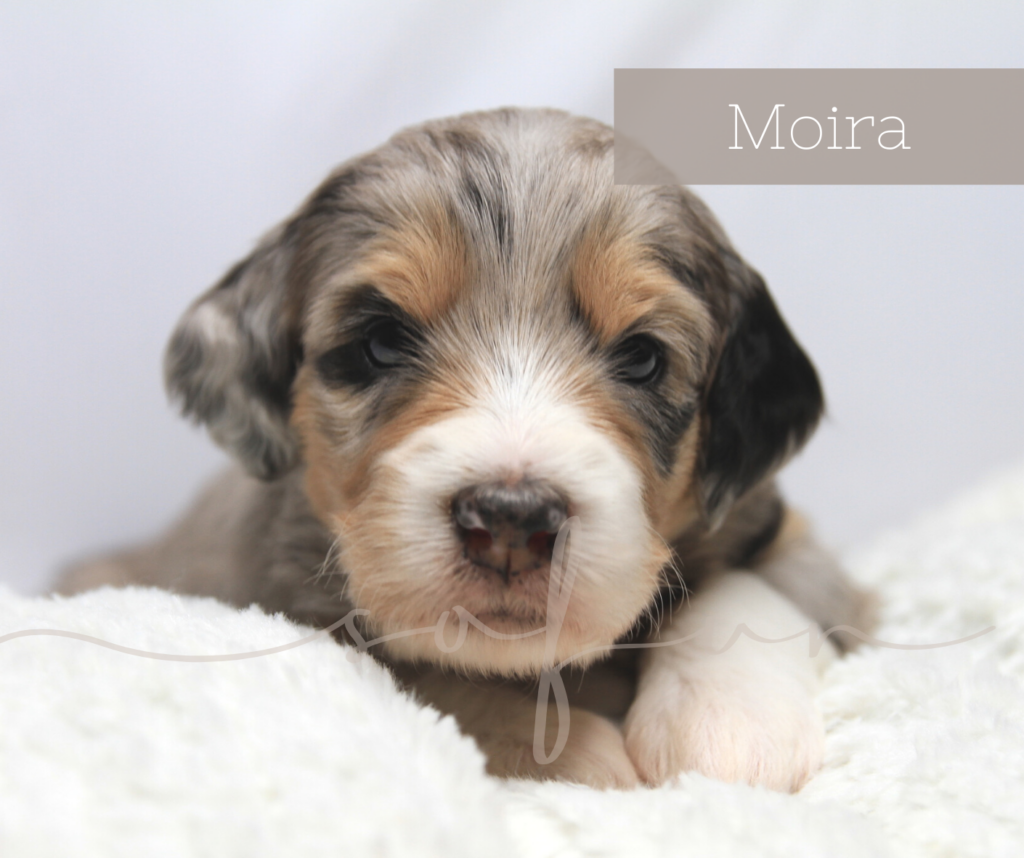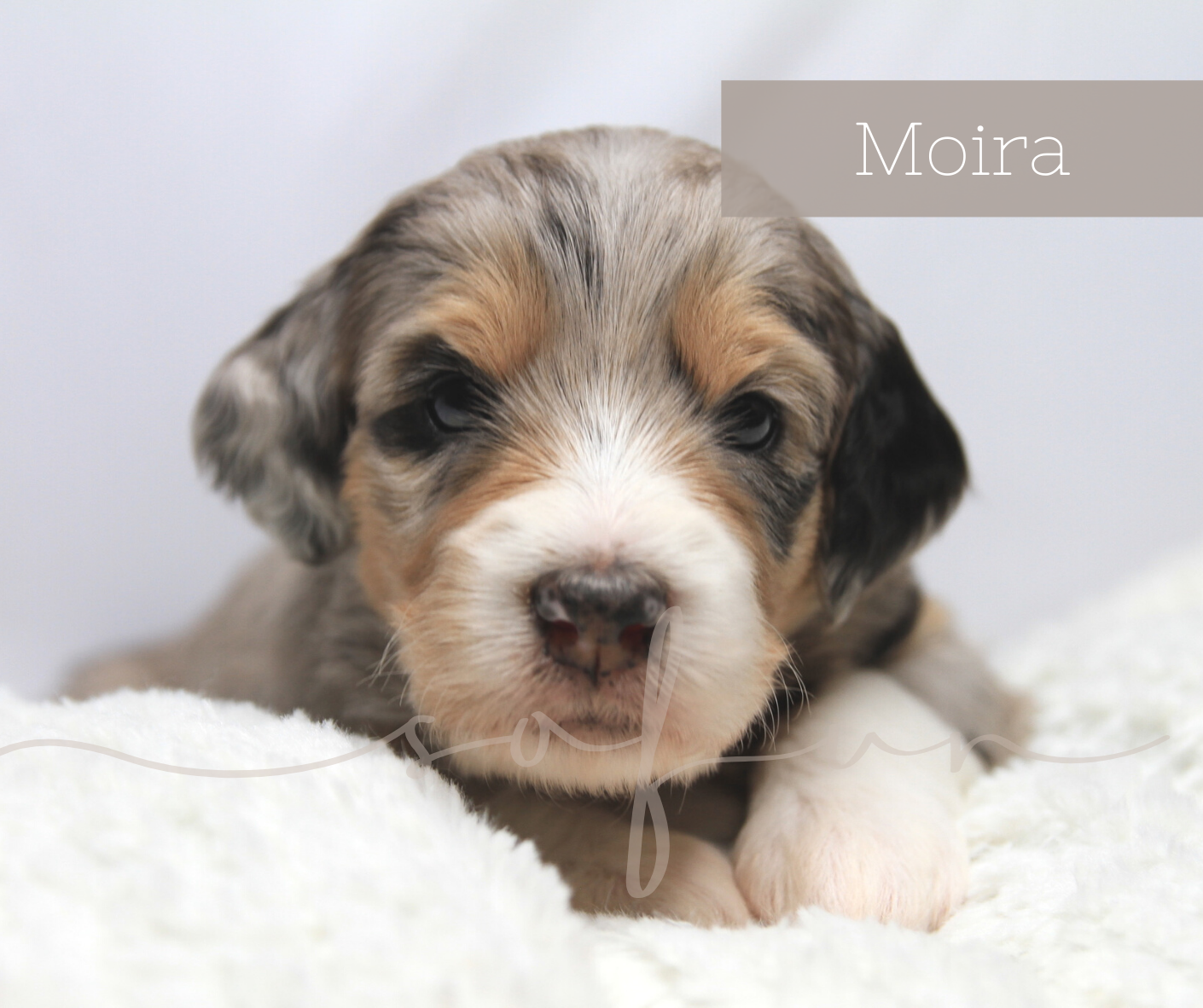 "Bob"
Male, cream parti (hidden merle), 4.54 lbs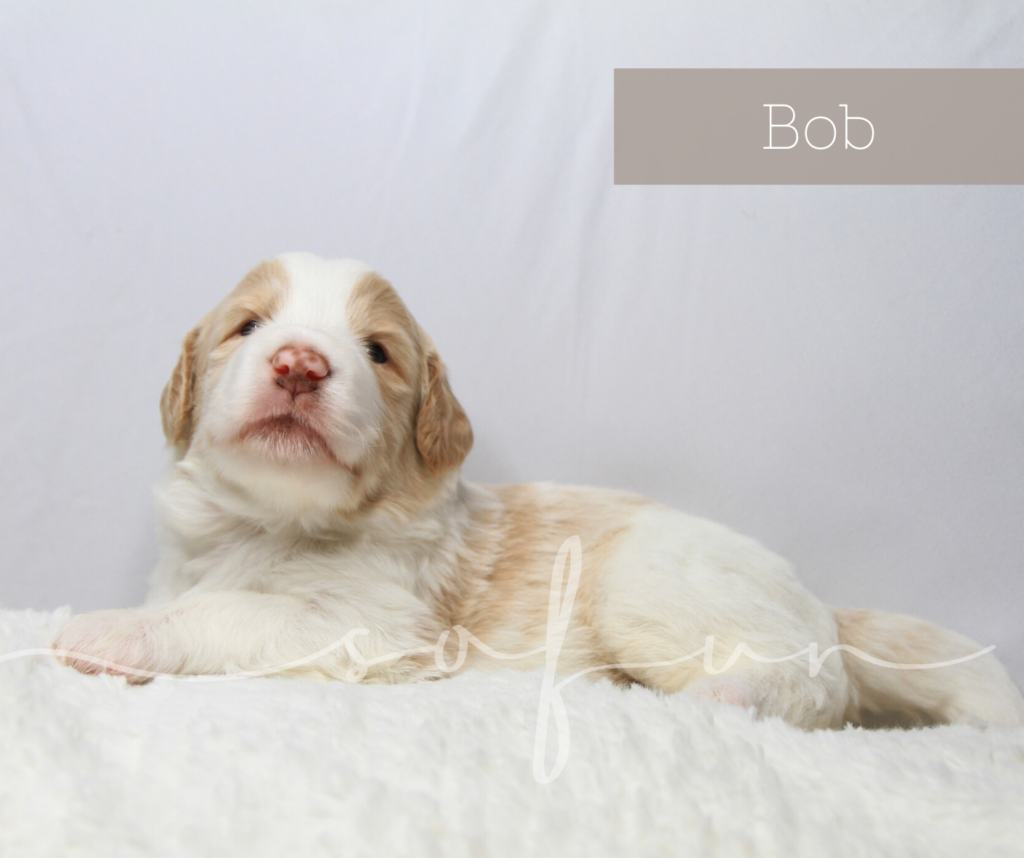 "Patrick"
Male, tri-colored parti merle, 4.5 lbs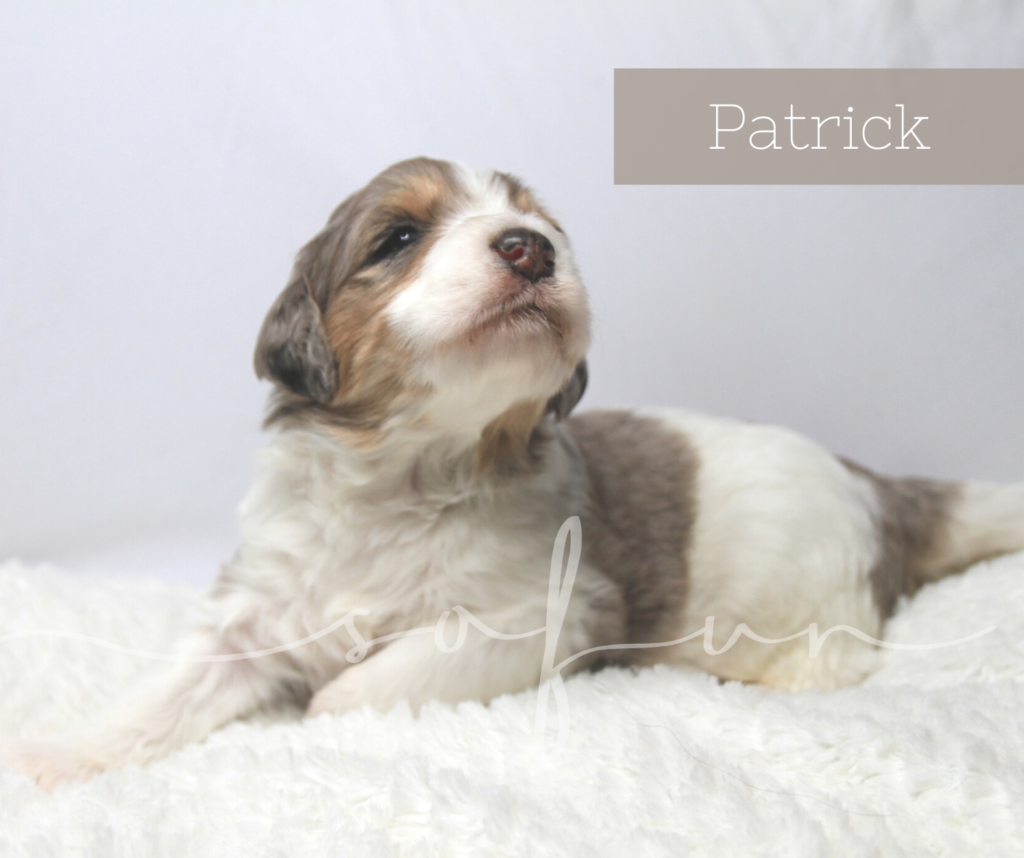 "Roland"
Male, sable & white, 4.38 lbs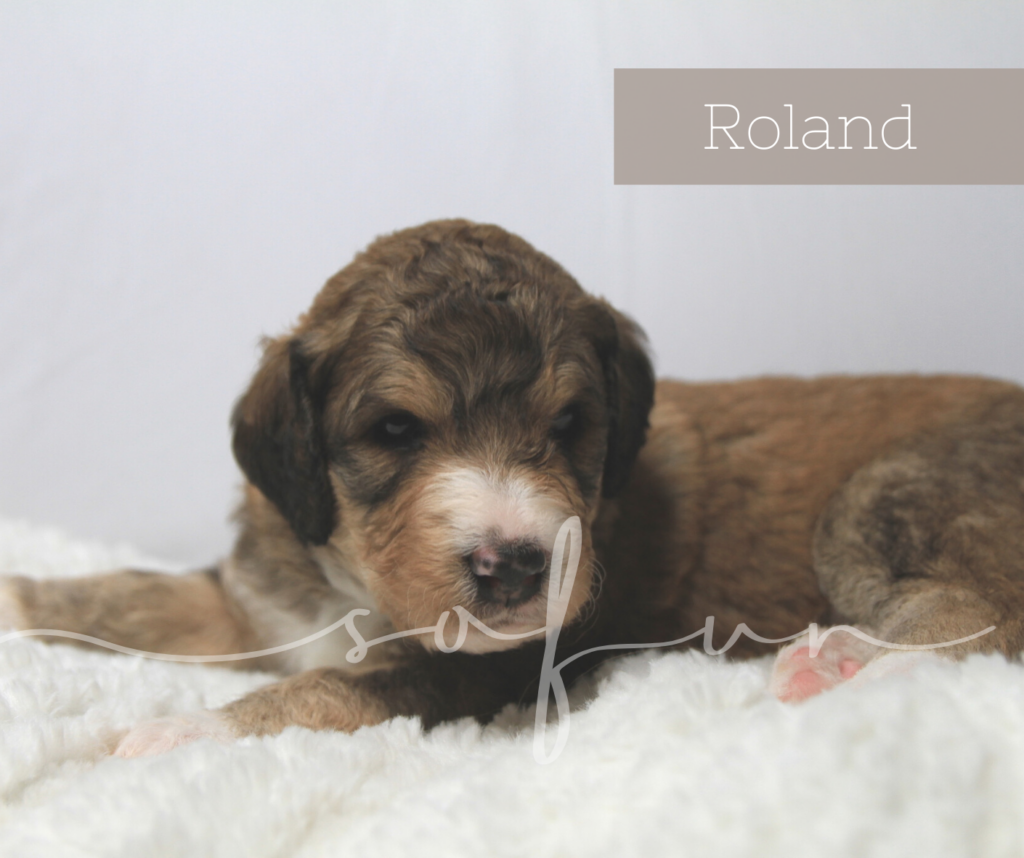 "Stevie"
Female, black tri-colored, 3.82 lbs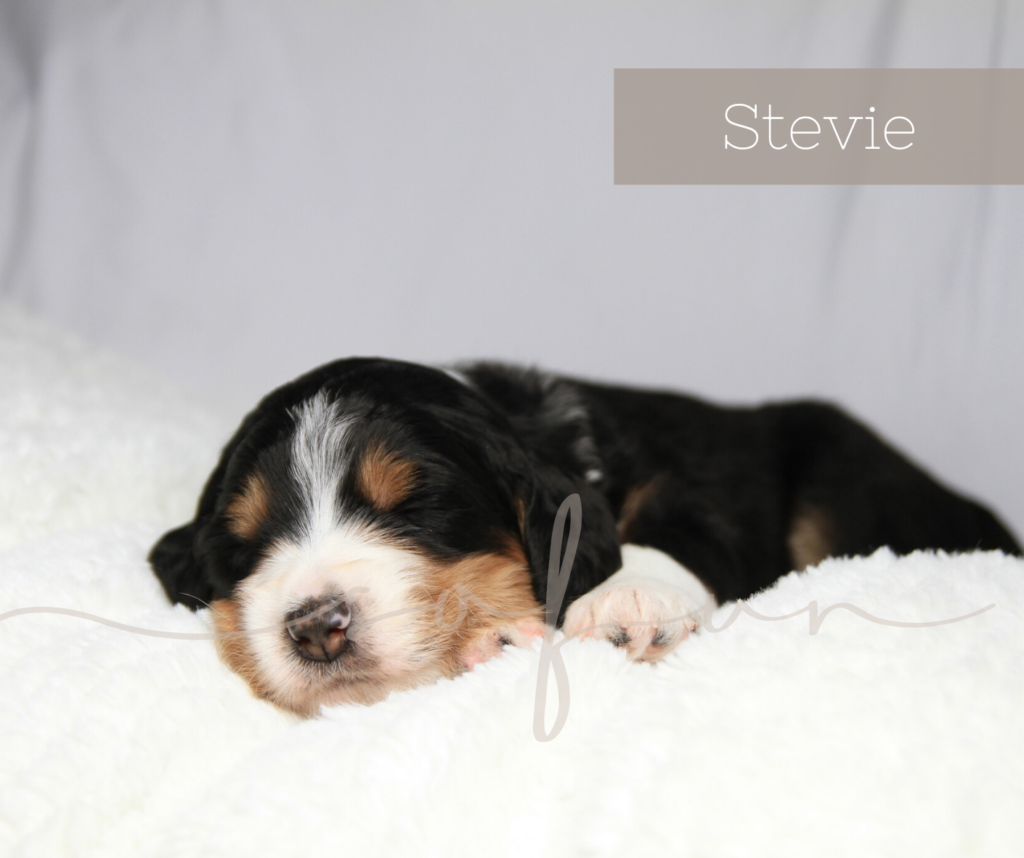 "Alexis"
Female, cream (hidden merle), 3.78 lbs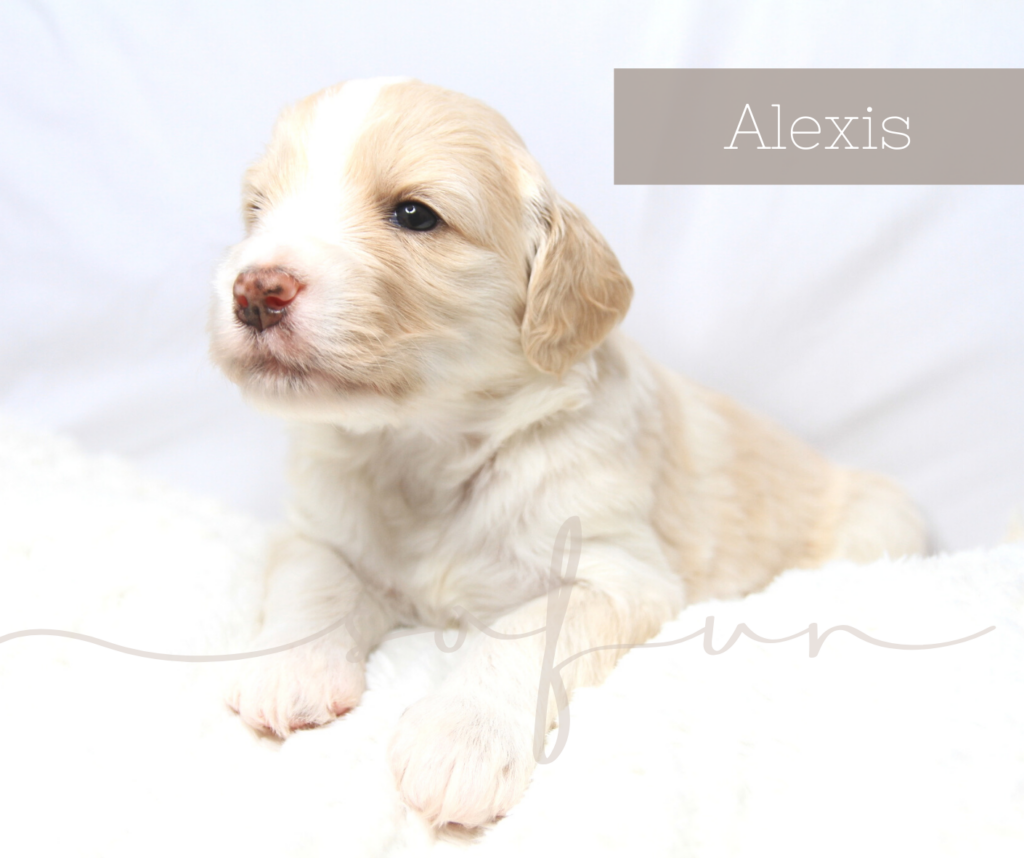 "Ted"
Male, apricot (hidden merle), 4.7 lbs