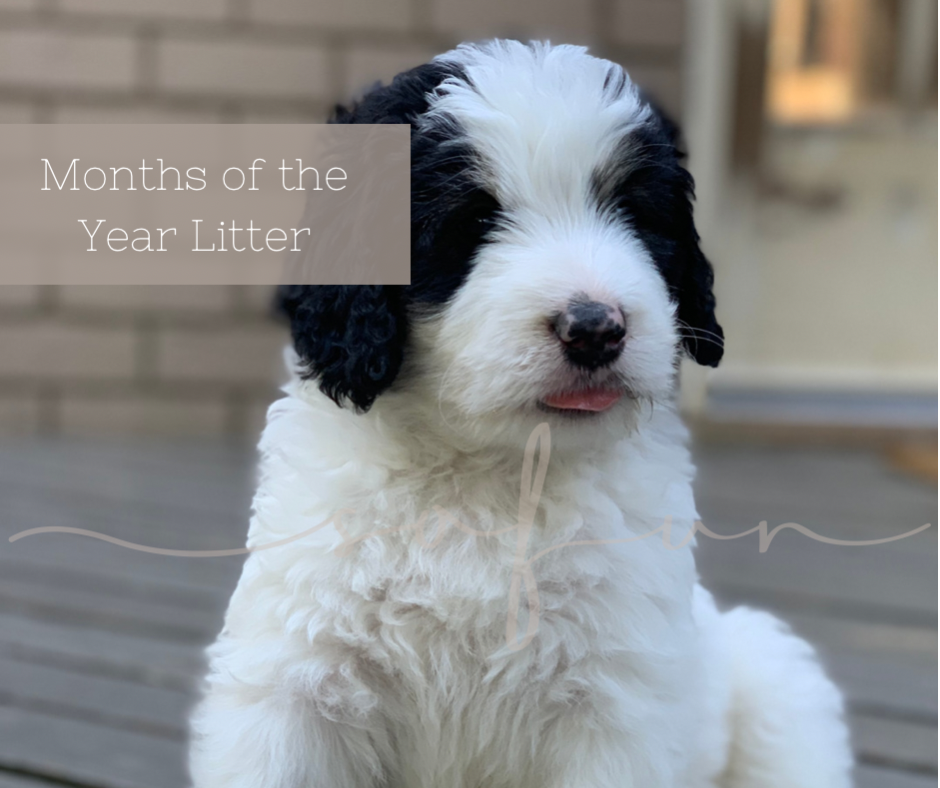 This week these little guys have found both confidence in their voices and ALL the energy! They vocalize to us humans, to each other, and sometimes I think just to hear themselves talk. Ha!
These puppies love people! I find several of them sitting and watching us as we go about our daily lives while others are more demanding in wanting us to let them out our their pen to be under our feet. Ha! (I'm looking at you "January," "June," and "August." 😜)
Curriculum & Care: We have been going outside in the grass, the driveway, on the patio daily. Each day, we work the puppies with some sort of new experience… whether it's a location (grass vs. driveway vs. living room vs. patio), or an obstacle, or new sound or object. Today, we also started them on hard kibble and they love it! This week we'll start taking car rides to expose them to vehicles, as well as shutting the doors on their kennels for short periods of time. They are still being handled daily, as well.
Attention Future Families!
Check your email! I sent an email regarding Go-Home!
Evaluations will happen the weekend of July 8-9! It usually takes me all day to evaluate puppies, film, and upload all videos for viewing.
After evaluations results have been sent, I will contact each family in order of the reservation list to begin their picks. ☺️ (CLICK HERE for the list.) A detailed explanation was emailed to you too.
Final payment is due when you pick out your puppy, if it's not paid prior.
Reminder: The puppy evaluation "scoring" information on the SoFun Families page is listed under #7. Make sure to look at the score interpretations and what the test will be like. There are sample videos linked at the bottom too.
PUP HOMECOMING IS: July 15, 2022
Litter Info:
Born: May 20, 2022 | 6 females | 6 males
Puppy Pick Weekend: July 8-11, 2022
Go-Home: July 15, 2022
We have two spots available on this litter's reservation list.
Updated weights and photos are below at 42 days old (6 weeks).
"January"
male, tri-colored, 9.26 lbs, light blue ribbon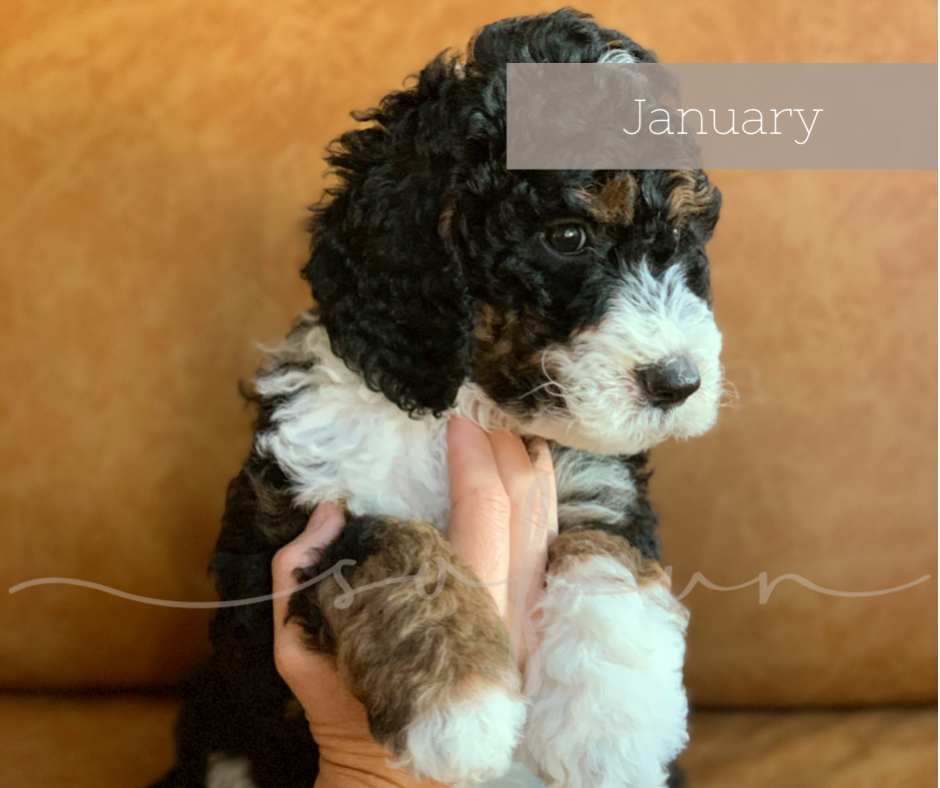 "February"
female, sable, 10 lbs, white ribbon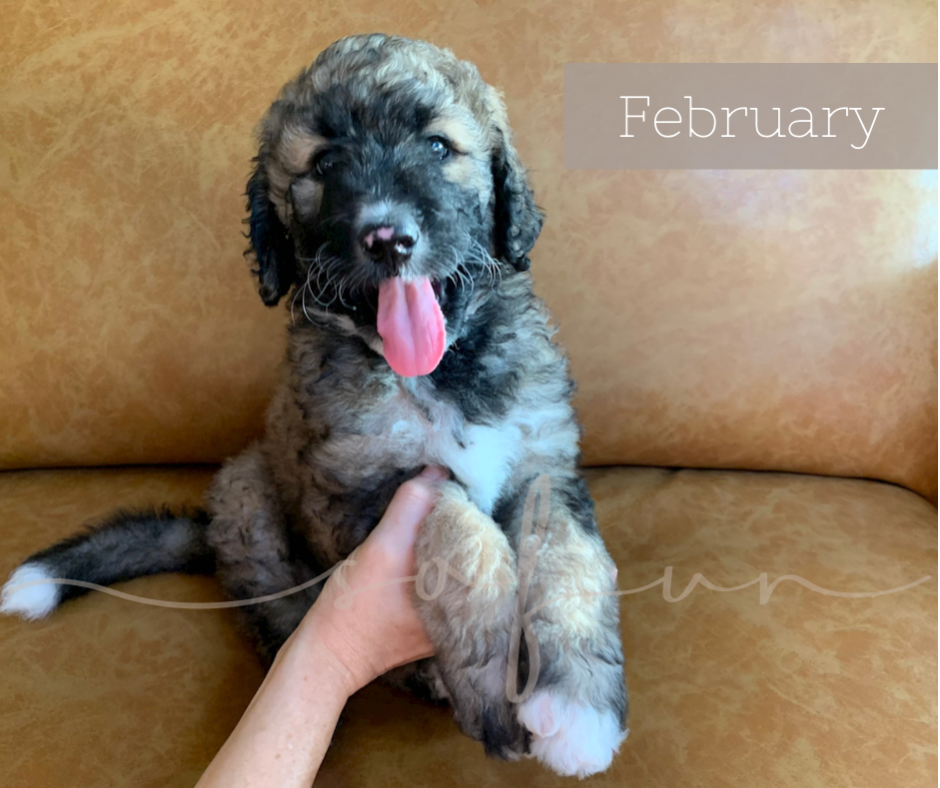 "March"
male, tri-colored, 8.7 lbs, yellow ribbon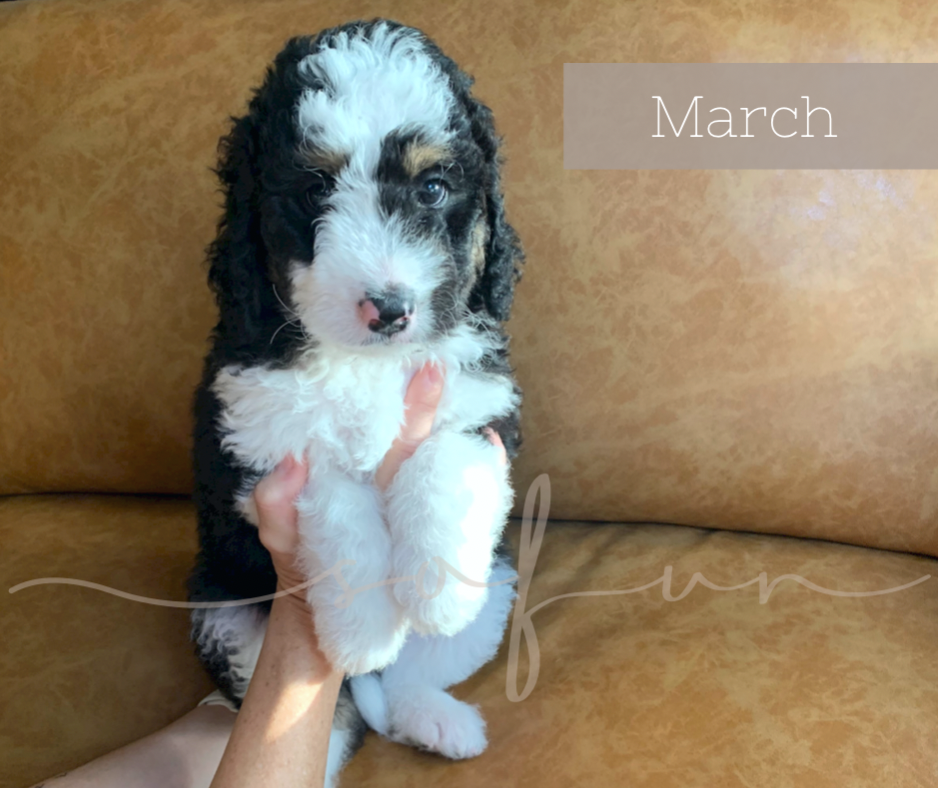 "April"
female, tri-colored parti, 7.38 lbs, silver ribbon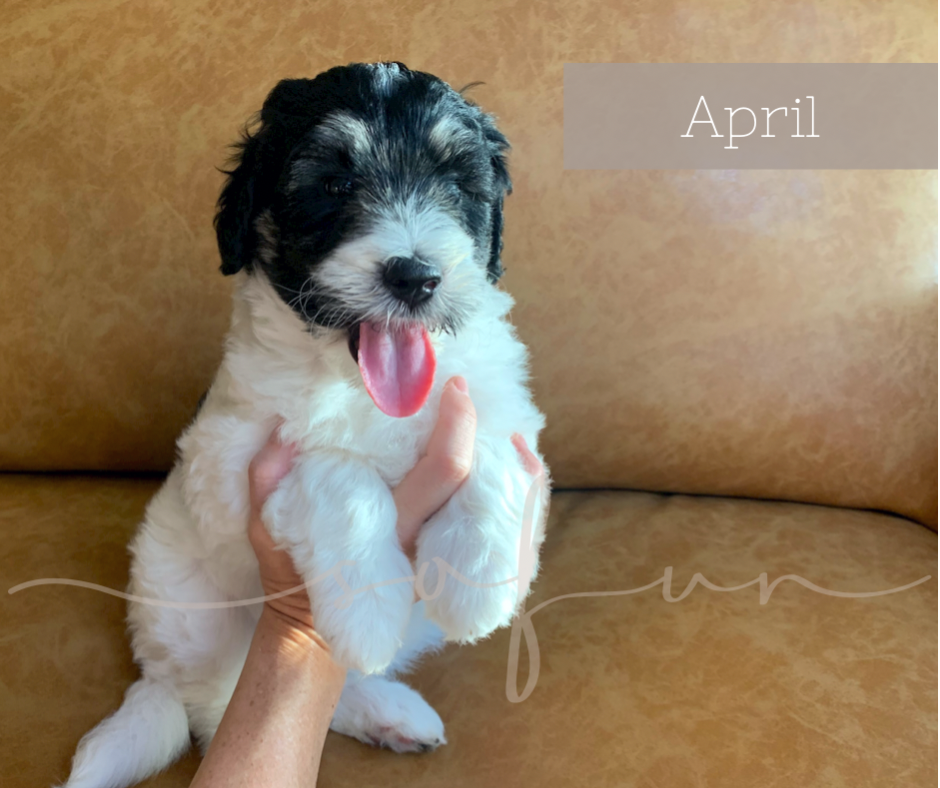 "May"
female, sable, 8.28 lbs, hot pink ribbon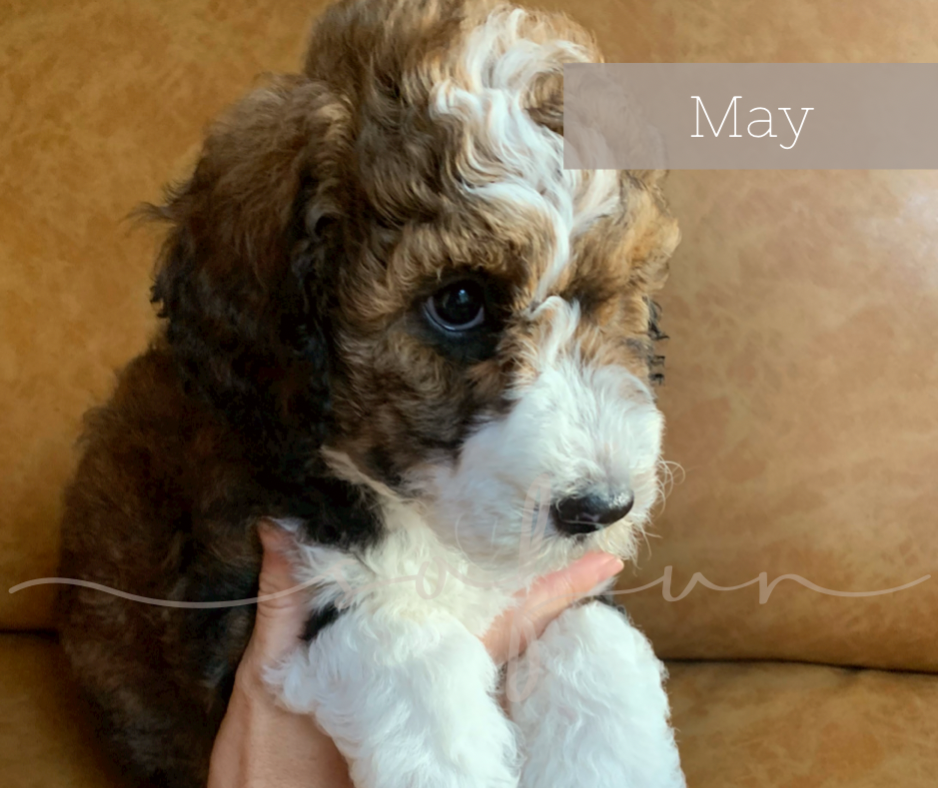 "June"
female, sable, 7.88 lbs, purple ribbon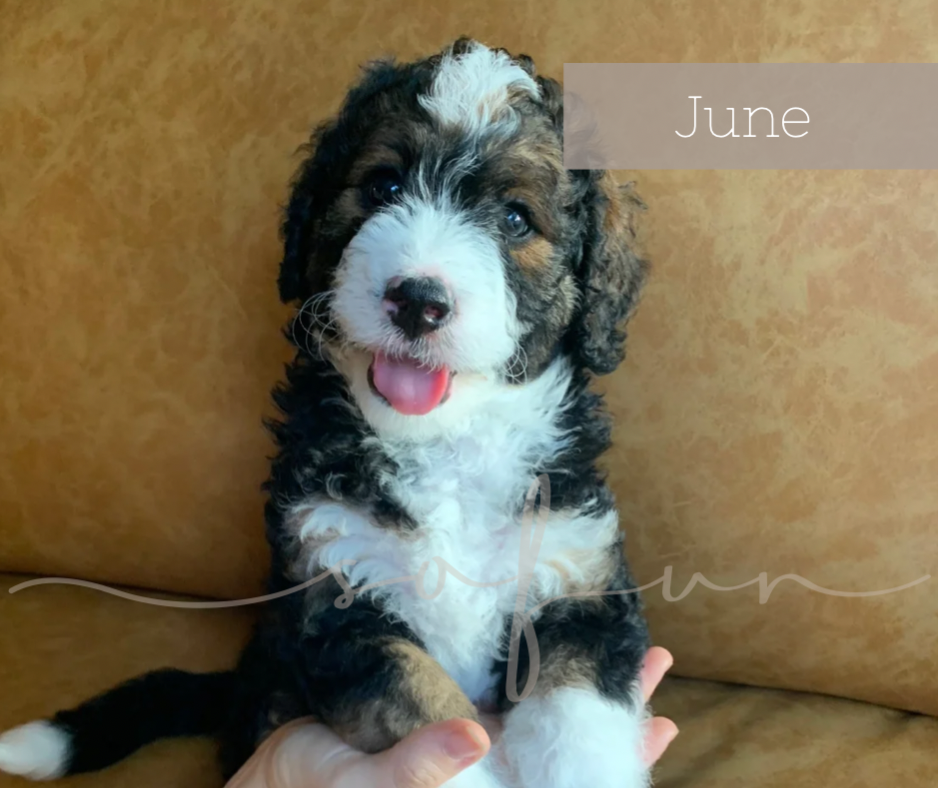 "July"
male, tri-colored extreme parti, 8.5 lbs, red ribbon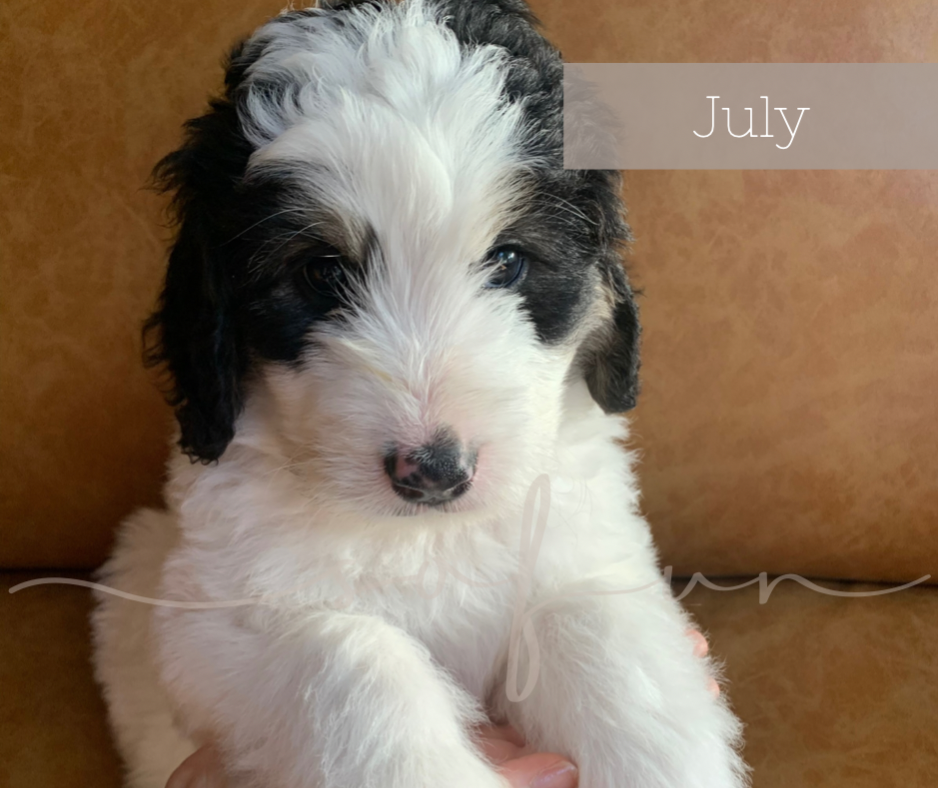 "August"
male, tri-colored, 12.94 lbs, green ribbon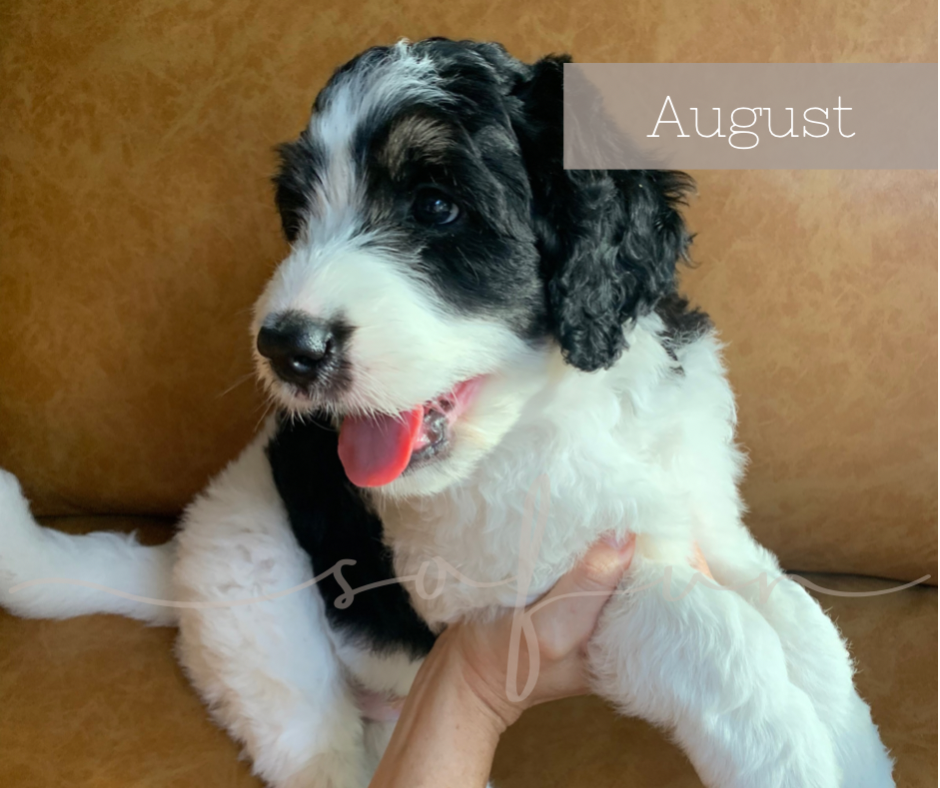 "September"
female, white/cream, 6.9 lbs, lavender ribbon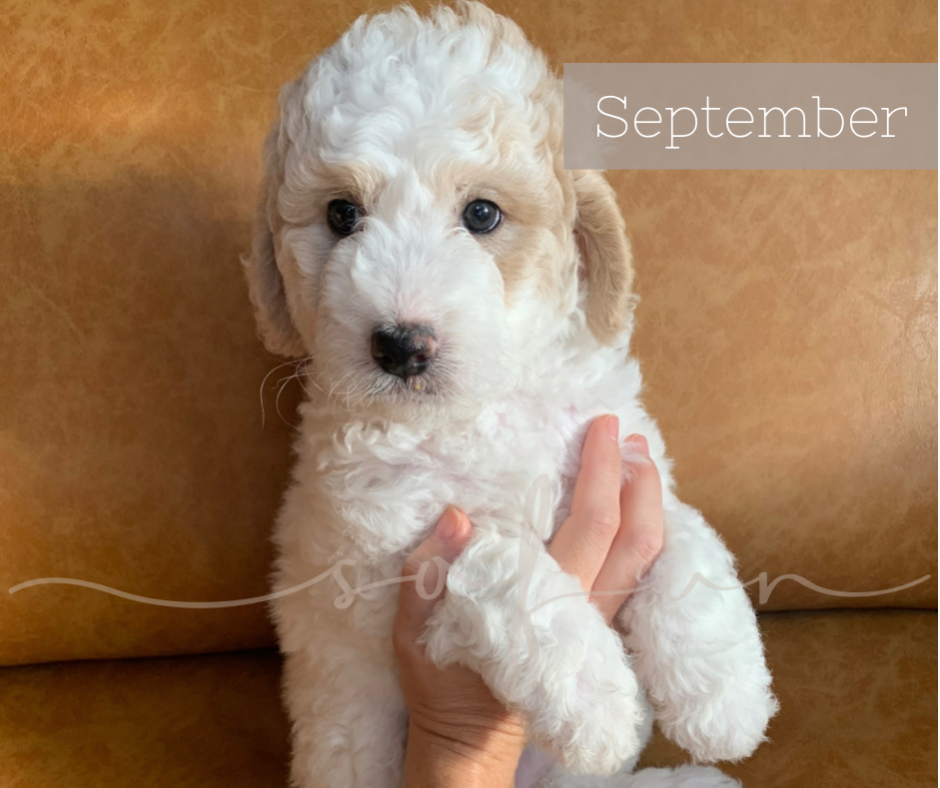 "October"
male, tri-colored parti, 10 lbs, orange ribbon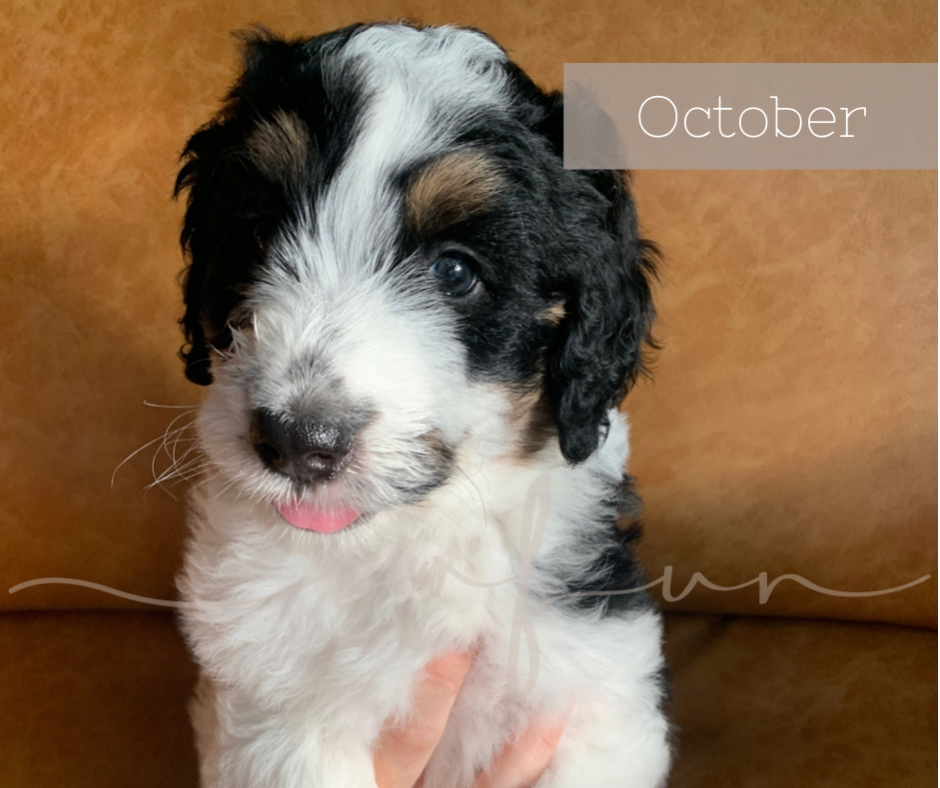 "November"
male, sable parti, 8.2 lbs, blue ribbon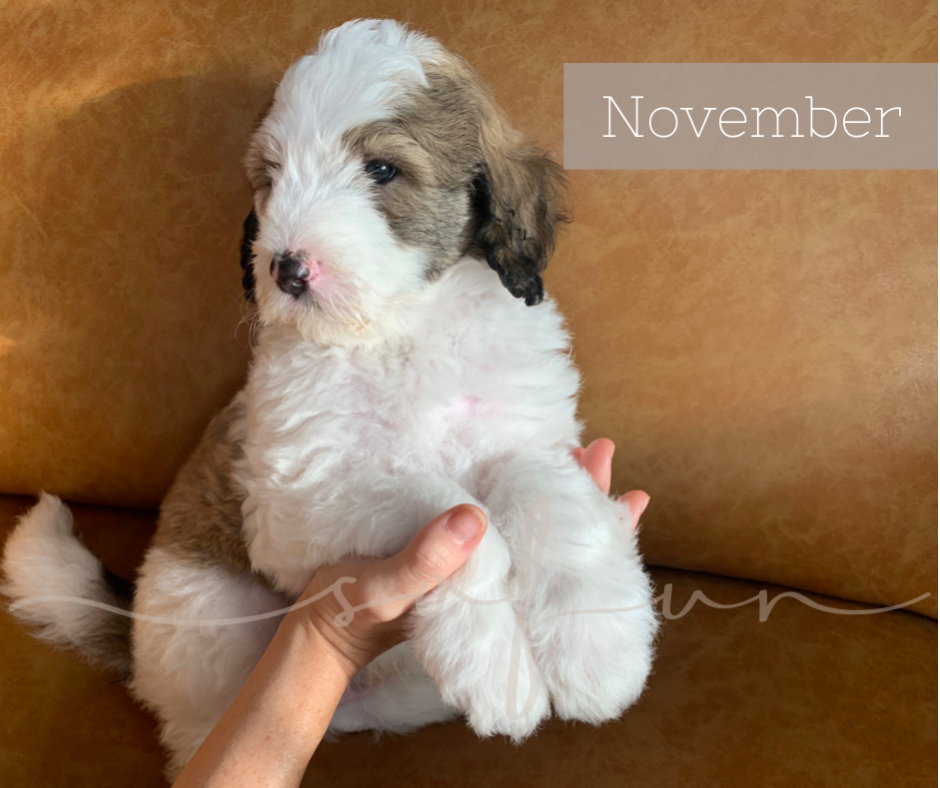 "December"
female, cream/apricot, 7.14 lbs, light pink ribbon